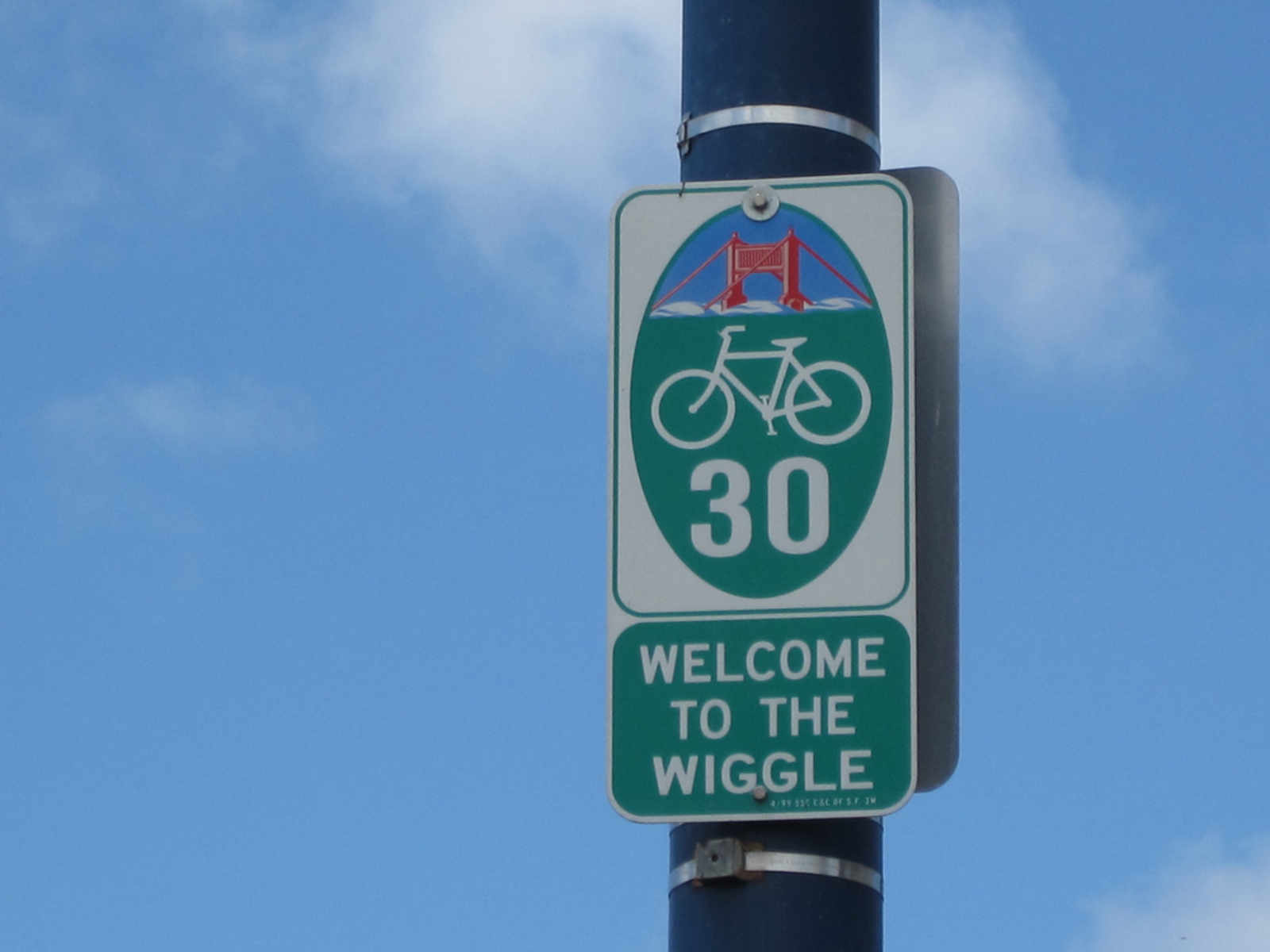 Saw this posted up by "jacob" on one of the various SF riding forums:
i know there was just a long thread about the wiggle and running stop signs…etc. don't want to argue that just want to give the heads up that (after i got a ticket last night) the cop who issued said ticket informed me that there is going to be a focused police/traffic cop presence in and around the wiggle cracking down on moving violations for bikes. the city has told them to do this because of the bike lanes that have been put into place there.

esp. it seems that they are parking a cop car a few parking spaces down fell next to the bike lane on fell between scott and divis and nabbing people turning left on the red from scott onto fell.

anyway be safe/aware…
This is likely a response to the new traffic plan that was just implemented at the Arco station of Fell.  Even so, not sure why the city fells the need to go after cyclists who are not even cutting across traffic to make a left turn on a red.
(photo by David Gartner)