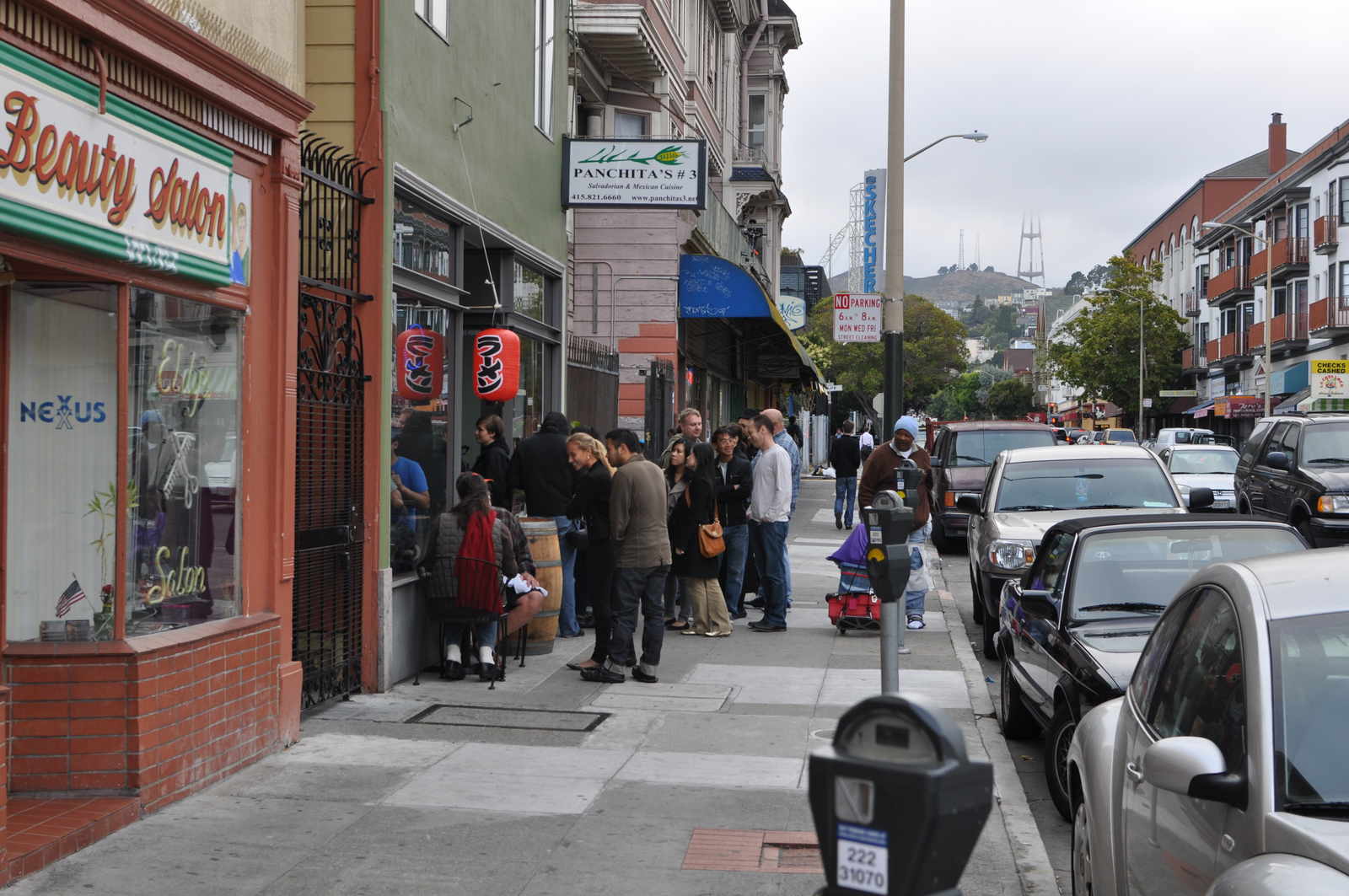 I was walking by 22nd and Capp around 6 o'clock and noticed that there was a pop-up ramen restaurant in the normally abandoned Panchitas #3.  By 6:30, there was a line out the door for Ken Ken Ramen's $11 bowl of soup.  Seeing the line, I was totally pumped to check out what all these fools were standing in line for.  At 7:15, I jumped in line with my roommates to get a taste of ramen that costs 44 times the price of Top Ramen.  After 45 minutes of waiting patiently, tragedy struck: the WASPy individual who was set to serve me authy Japanese food walked out into the line to inform us that they were "out of food."
Preteen girls who run lemonade stands are more apt to run a business than this dude.  This individual, who I will not call a Rice Queen, was literally so clueless about how to run a business, he didn't have a waitlist for seating, he had no idea about how many people he could serve and he was under the delusion that "this is our first time" (the opened last Monday).  Customers who waited 45 minutes in line were turned away with nary a condolence.  To piss in our freshly opened wounds, they tweeted 45 minutes later to boast about their last two bowls served.
Cold, hungry, empty handed and miffed, we rolled to Cha-Ya, a restaurant that actually can serve people soup, for a delicious bowl of Udon:
Long story short, just ignore Ken Ken Ramen, just like they ignore their customers.