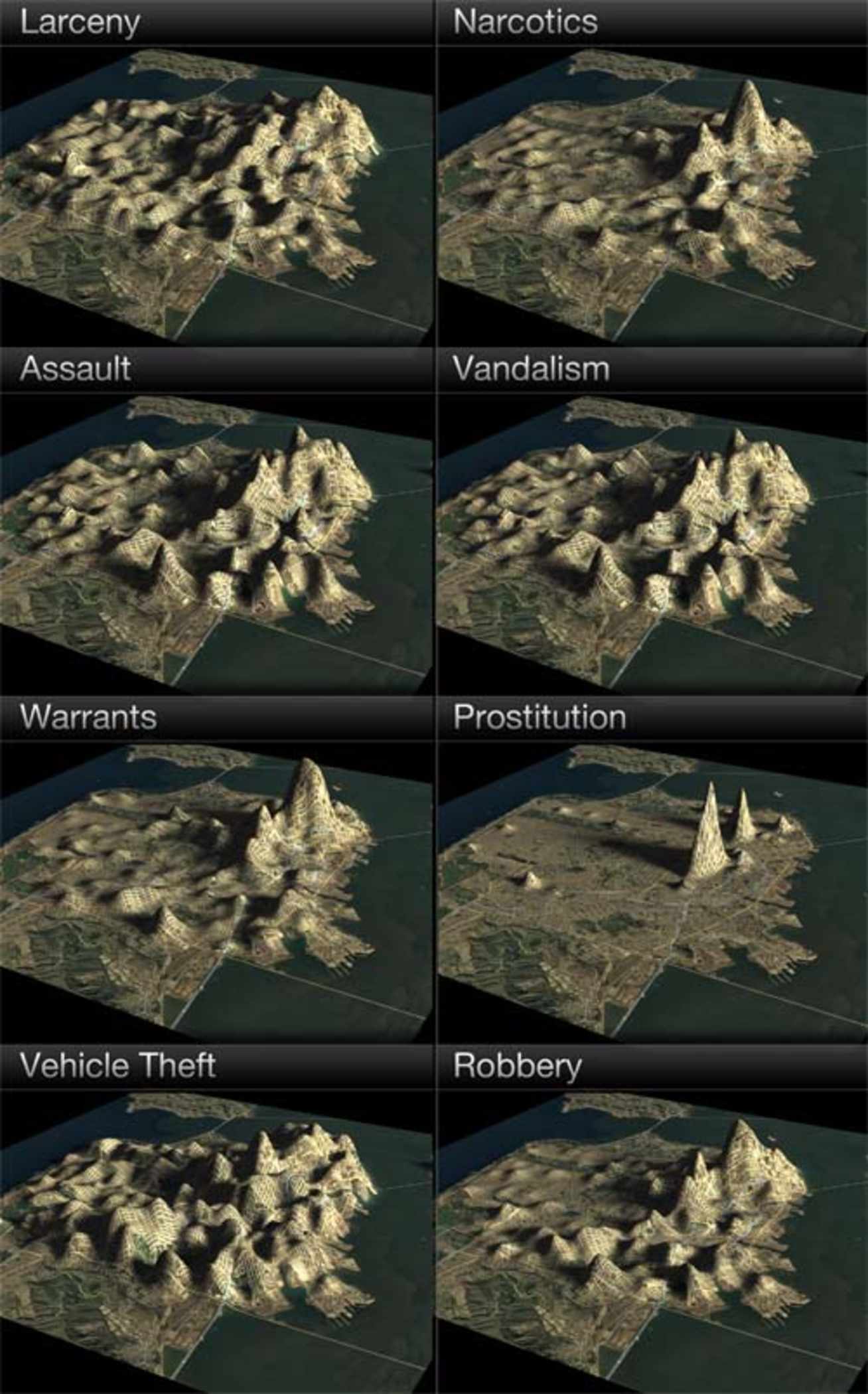 Reader "Mission Grinch" sends us this excellent map of Crime data in SF:
Congratulations to the hard working whores of Capp street for bringing home the city's prostitution championship. What would that trophy look like?
The sad part is that Capp St. straight up DOMINATES in that category.  That said, I was surprised how little robbery happens in the Mission.