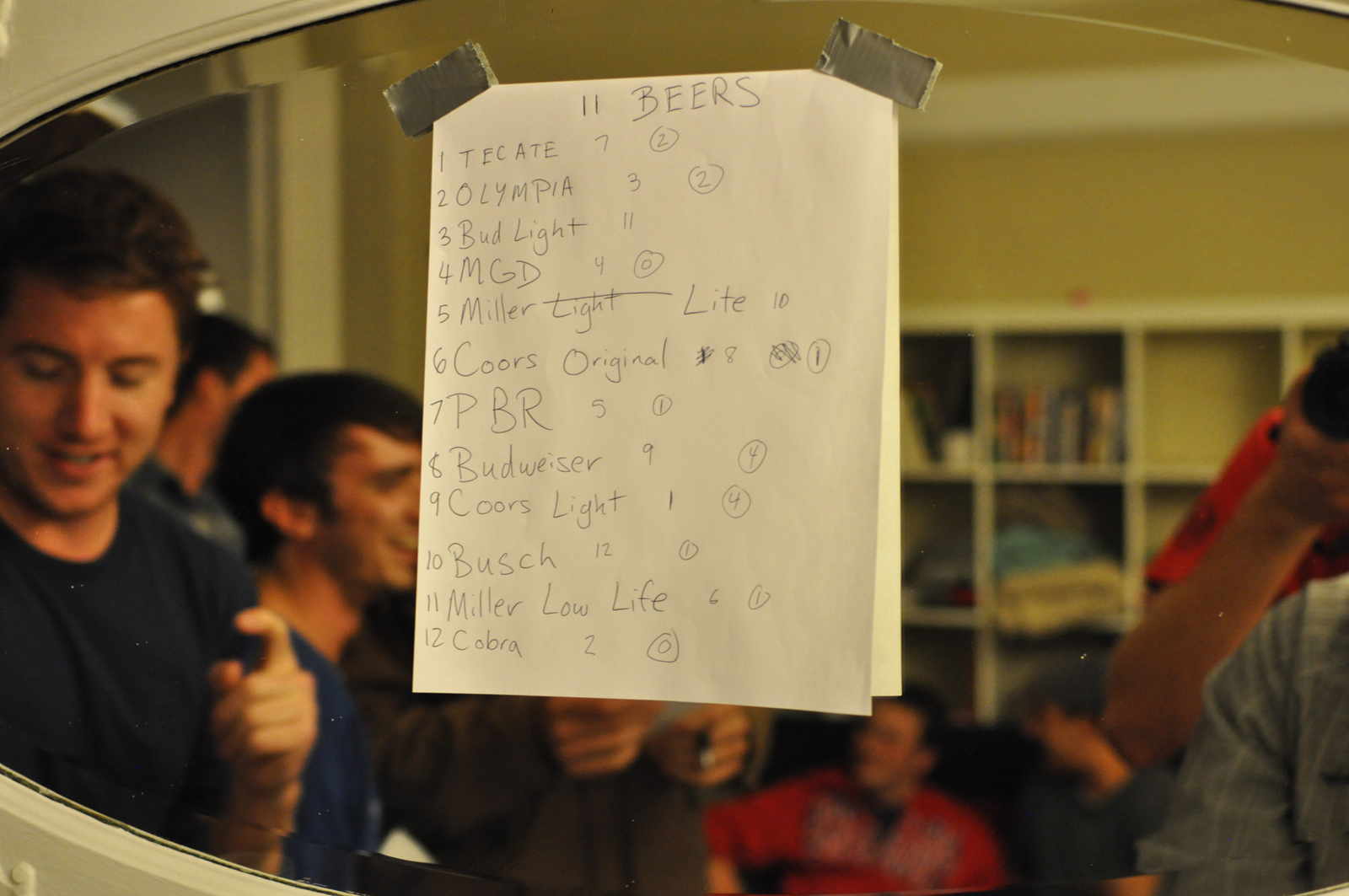 From the OH THAT'S RICH department: I rolled to a "cheap beer taste test" Friday night.
We are going to have a blind taste test of cheap beers tonight. I bet out of 10 that nobody can identify more than 3. DRESS TO IMPRESS.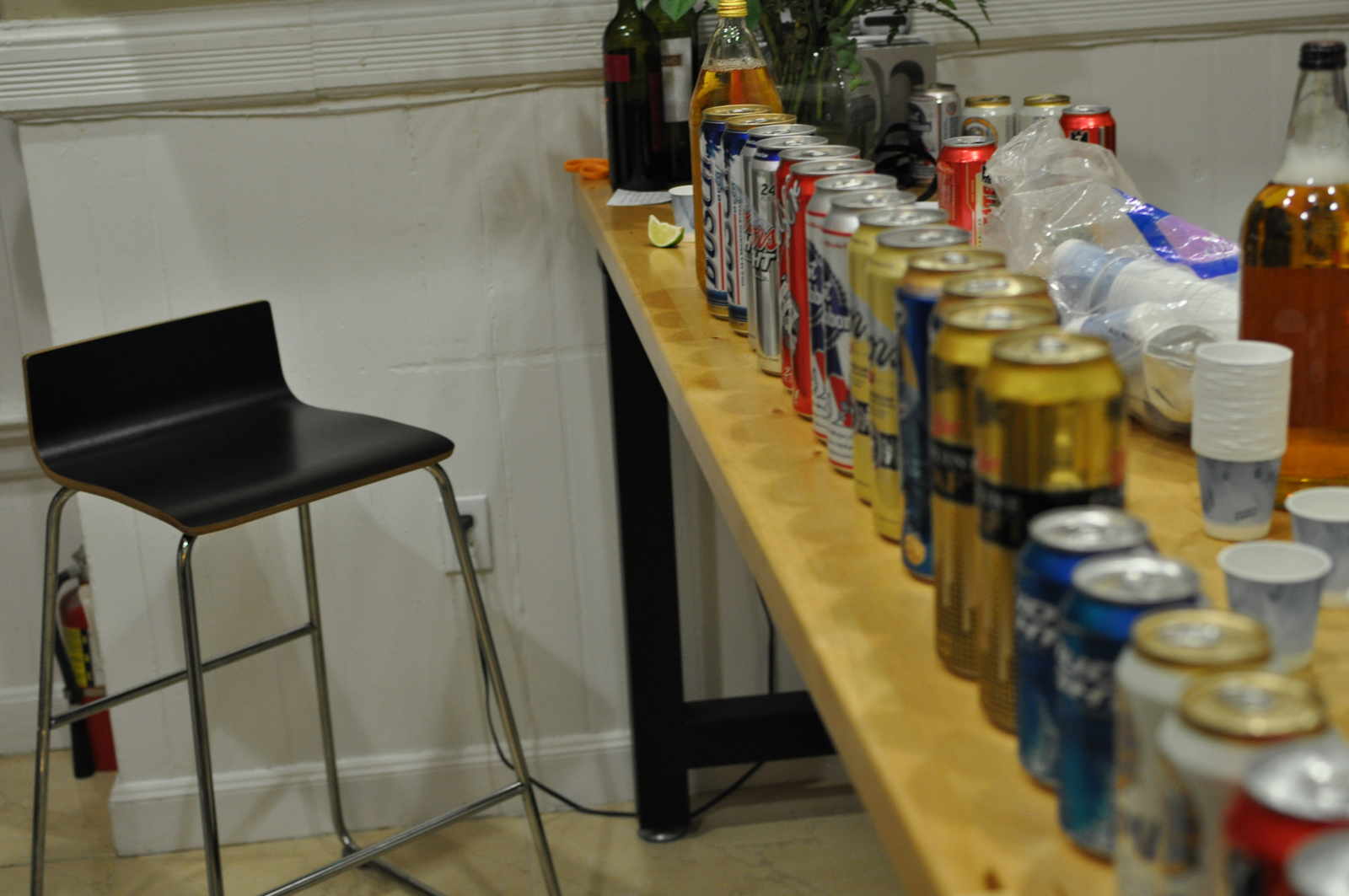 THE SHOCKING RESULTS:
Of the 15 or so people duking it out, most people couldn't identify any of the beers (I personally got zero).
The winner could only successfully name 4 out of 12.
This gang of Mission kids found it easiest to identify Budweiser and Coors Light.
No one could ID Bud Light, MGD, Miller Lite, and King Cobra.
Cup #3 was crowned the best.  It was Olympia.
Everyone was disgusted by cup #5 and insisted it was King Cobra or Busch.  It was PBR.