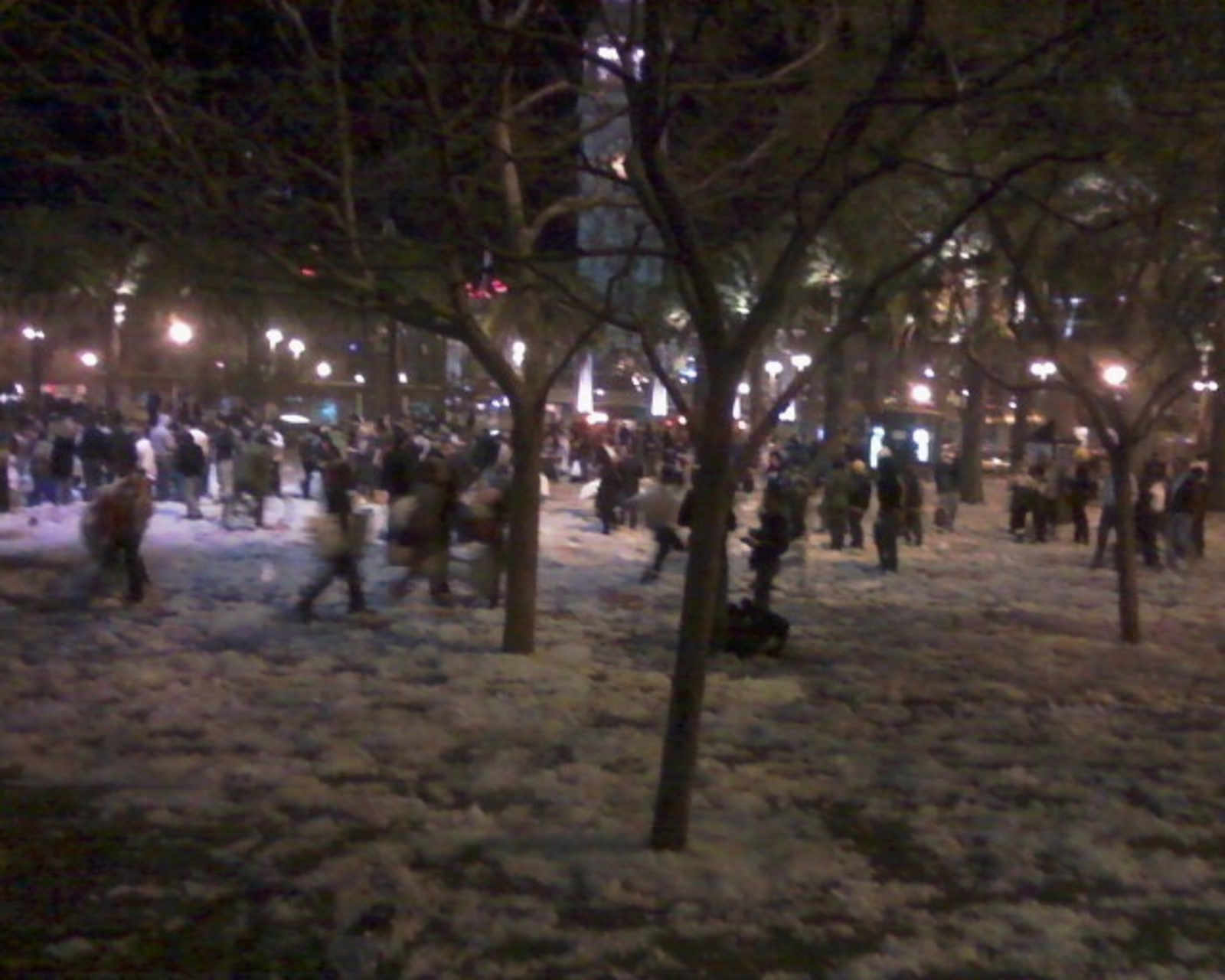 Annual Valentine's Day Flash Mob Pillow Fight is in full effect! More photos to come!*
*Depends on the 3G service, really, and the quality of the cell phone pics taken by my contacts (drunk friends) who are knee-deep in hell down there right now. But yeah, when it comes to Drunk Group Activities, I am your Go To Girl for pics…maybe, soon, possibly, no promises, ok?  YAY PILLOW FIGHTS!
*UPDATE*
The shitty cell phone photos have begun to roll in, slooooowly.  Hey, at least they're not shitty bathroom graffiti photos, amirite?  Hello??