reasonably priced
, you can fill your backpack with ice cream, shit beer, and store brand Coca Puffs for well under $20.  But really, the thing that I've always loved about this place is the people that work there.  One cashier in particular loves it if you chat her up since it gives her a perfect opportunity to rant about every conspiracy theory under the sun.  When IGA switched back to plastic bags, I asked her about it and she went on a 2-minute long spitting rant about Chris Daly, "the grease ball" and "those fucking liberals."  Shit, and you live in San Francisco?
Even their parking lot is epic.  They have one of my favorite rattle-can murals in the Mission even though I doubt you'll ever see a mural tour swinging by the parking lot, which is probably a good thing because no one wants to take pictures of a homeless man wearing 3 jackets fucking a hooker over the hood of a Buick parked in front of a bunch of graf frogs (true story).
Delano's IGA: it's all class.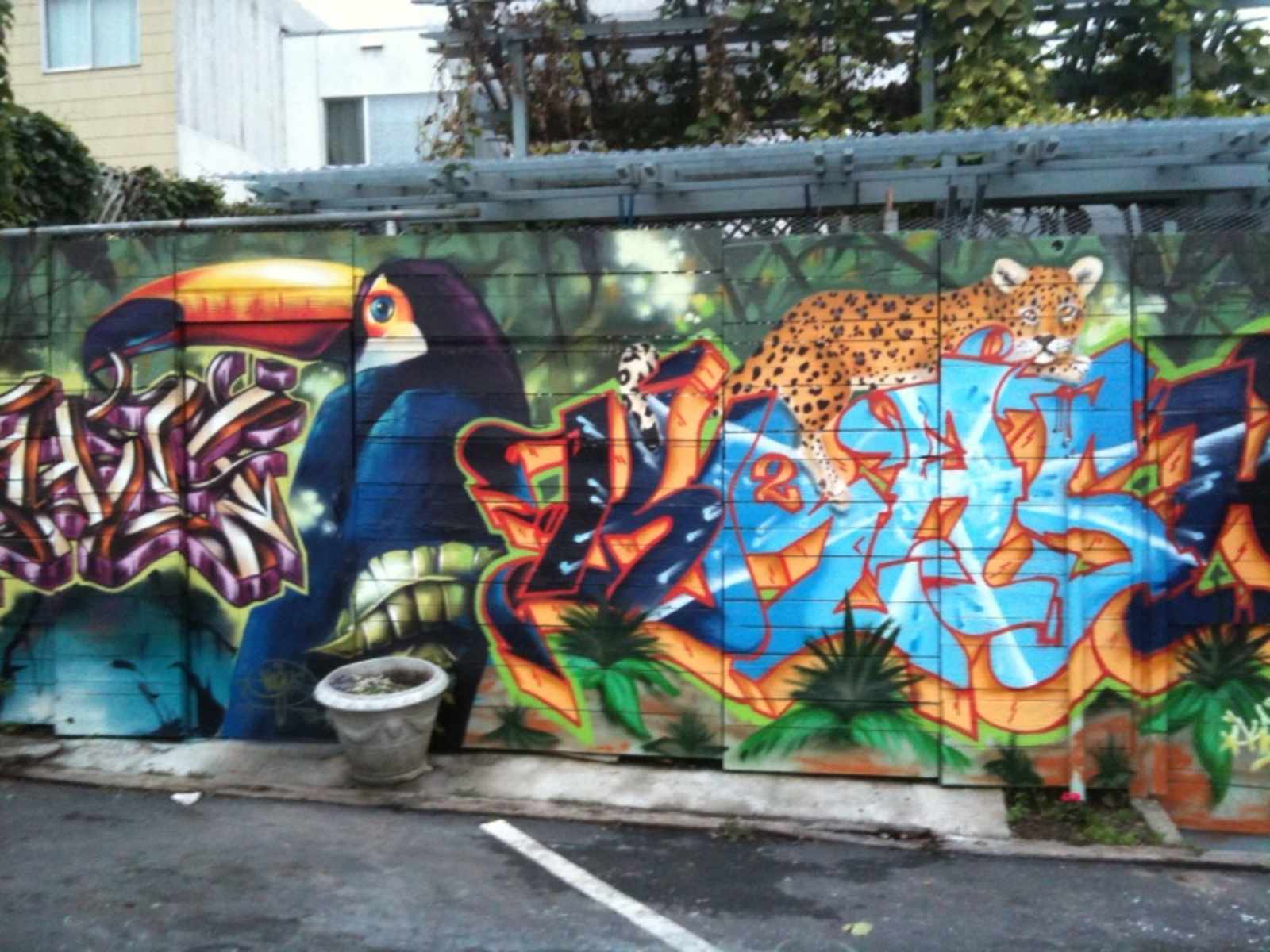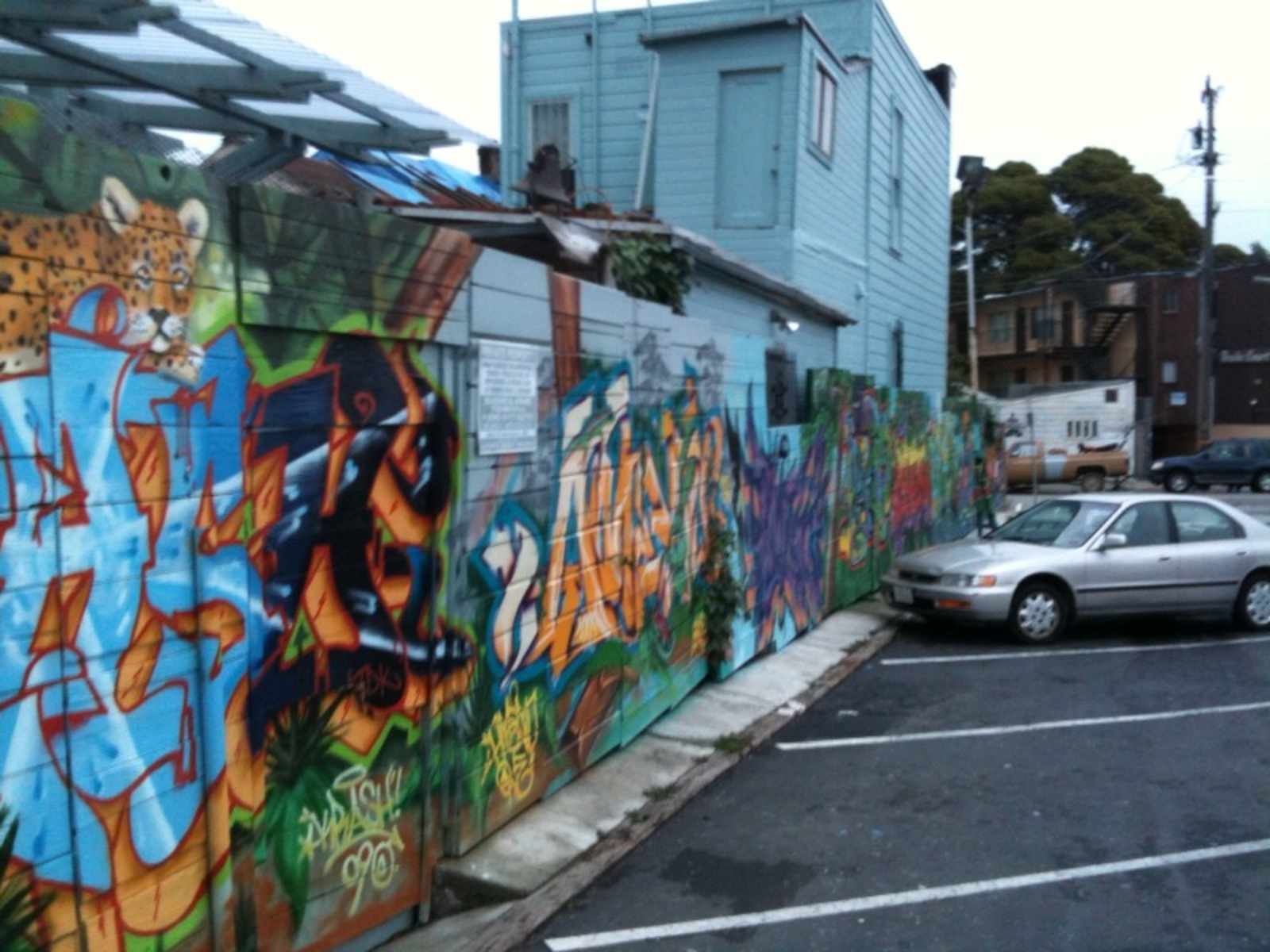 The Delano's IGA on South Van Ness at 23rd is definitely on my list of the best parts of the Mission.  First off, it's open late and despite the fact there is never more than one register open, you'll never face a line.  While all the cool kids are buying their food at Rainbow and everyone else in the Mission is at some place more