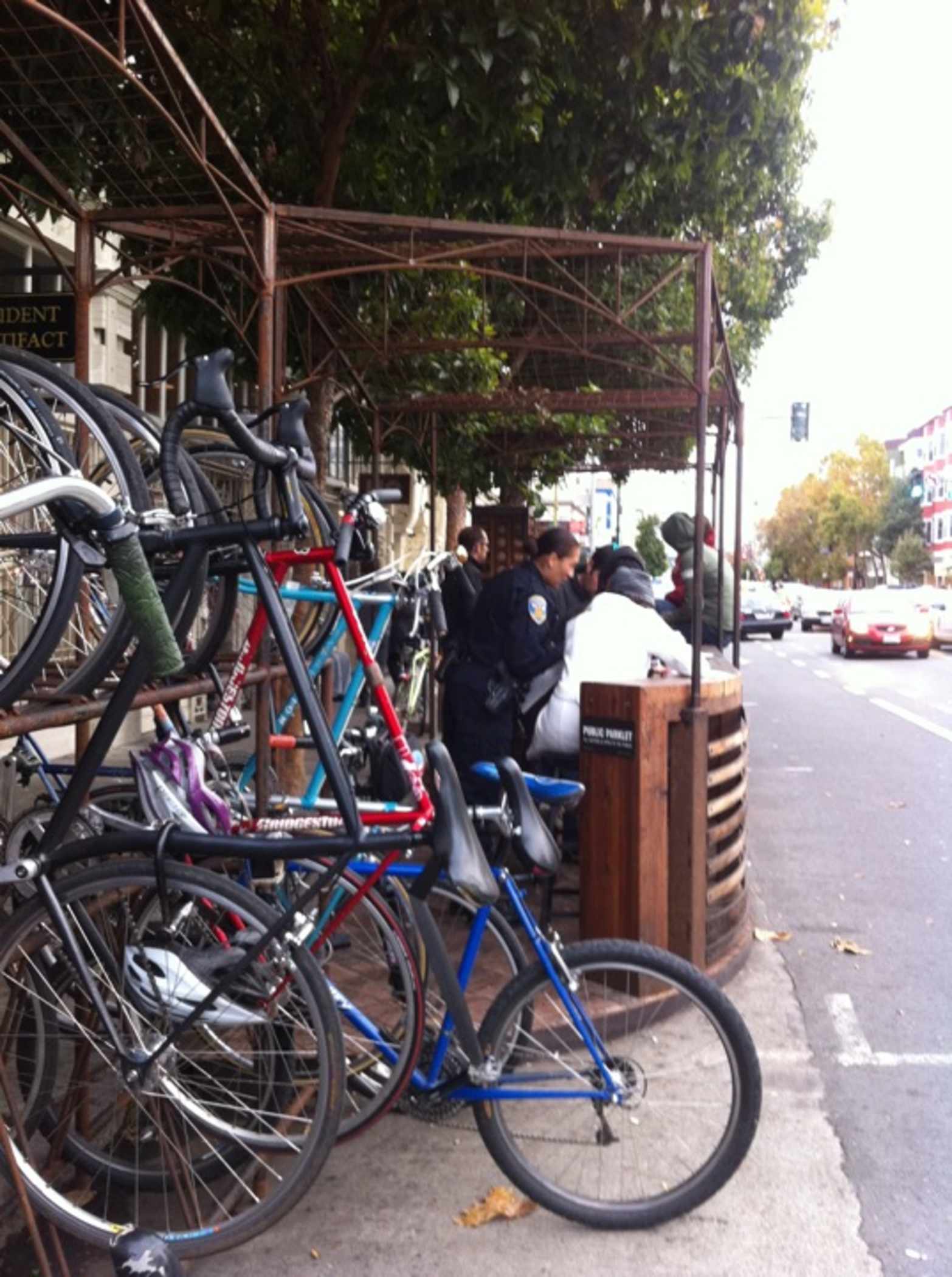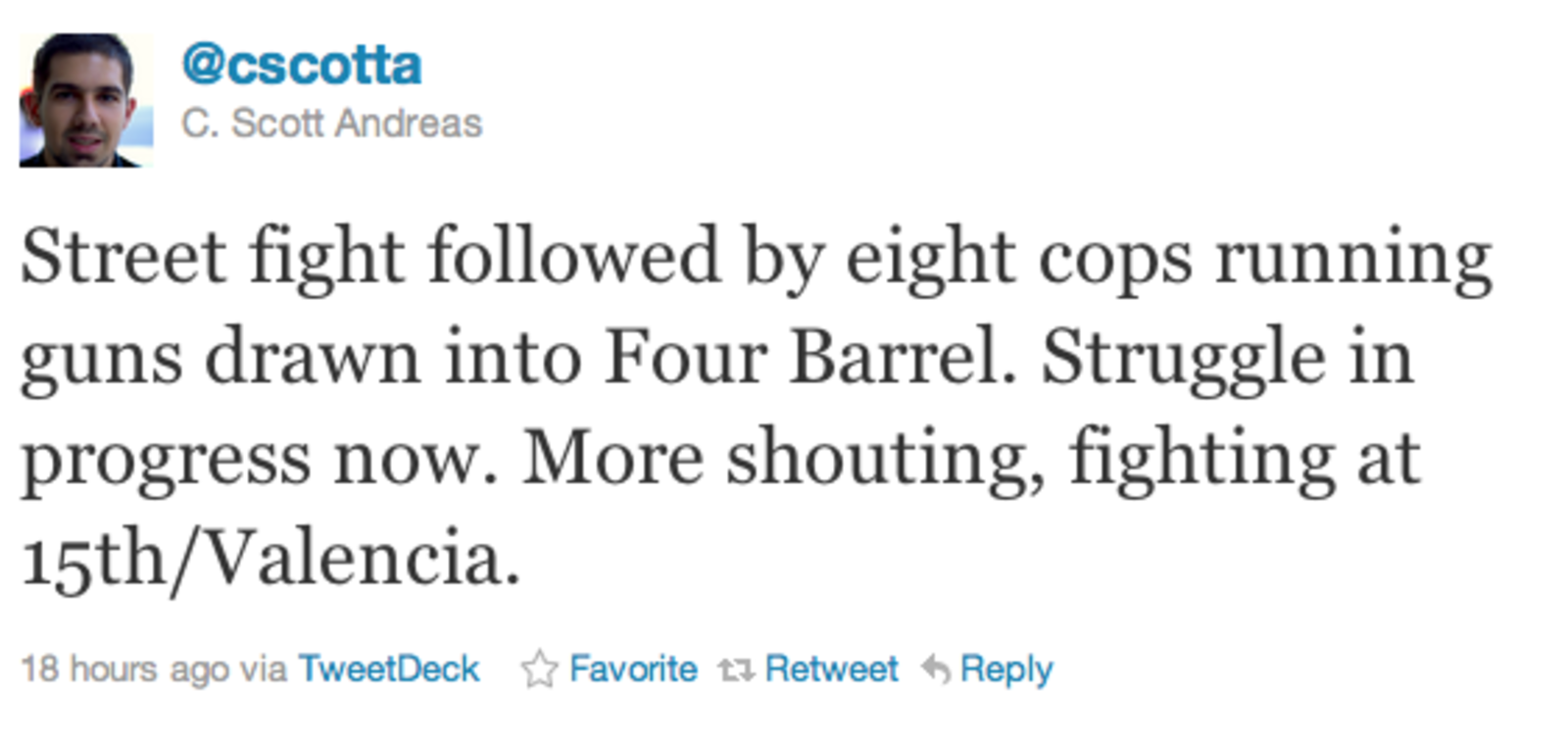 A scuffle on 15th Street near Valencia quickly escalated into a fight involving at least four suspects and two arrests just after 4 p.m. today. […]

When the victim was down on the ground, the male suspect pulled out a gun. The victim then attempted to take the gun from the male suspect, at which point the female suspect attacked the victim. During the struggle, a shot was fired but no one was injured.

According to eyewitness accounts from workers at PicaPica Maize Kitchen, a crowd gathered around the scene and people attempted to help the victim. Two men reportedly emerged from a vehicle, and one beat the victim with a bat.
And then the attackers fled into Four Barrel…
According to [Four Barrel coffee roaster Tal Mor], the suspects ran to the back room where he was roasting coffee beans and asked if they could get out. When Mor denied them an exit, they turned around and tried to blend in among the 80 or so customers. When officers arrived, they were handcuffed.