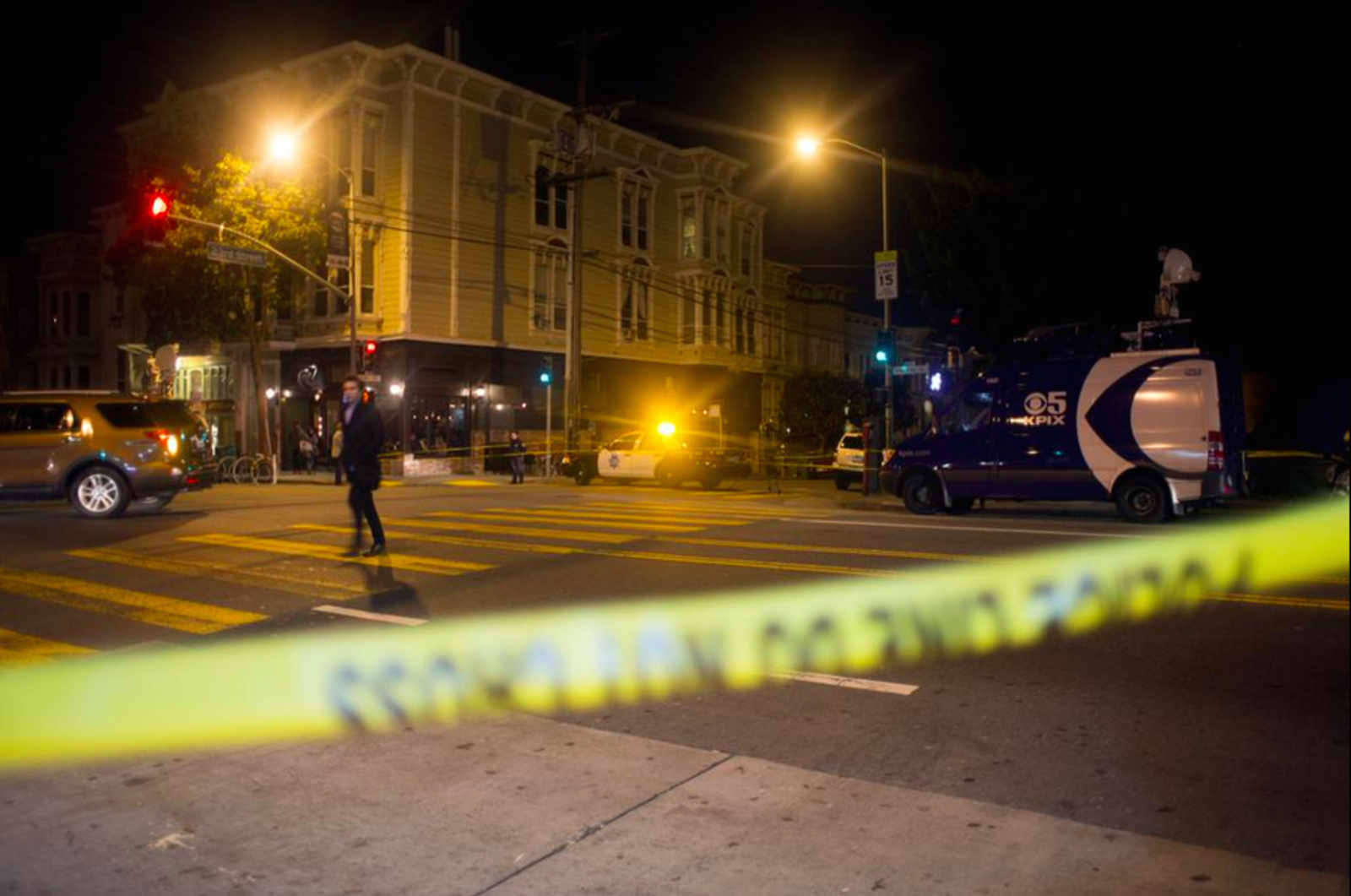 Police shut down and evacuated several blocks surrounding 23rd and Bartlett last night in response to a device found near that intersection which appeared to be a bomb. However, after further investigation, it turned out that the item in question posed no danger.
Mission Local reports:
Police reported at 11:30 p.m. Friday that the suspicious device found at  23rd and Bartlett looked like a bomb, but turned out to be a hoax.

"It appeared to be a legitimate active device with a timer and wires," police reported but "After rendering the device safe it was found to be a hoax device."
And while thankfully the bomb was not real, the fact that someone left a "hoax device" with "pipes and wires attached" on the streets of the Mission is still cause for concern. 
[Photo: Emma Chiang]