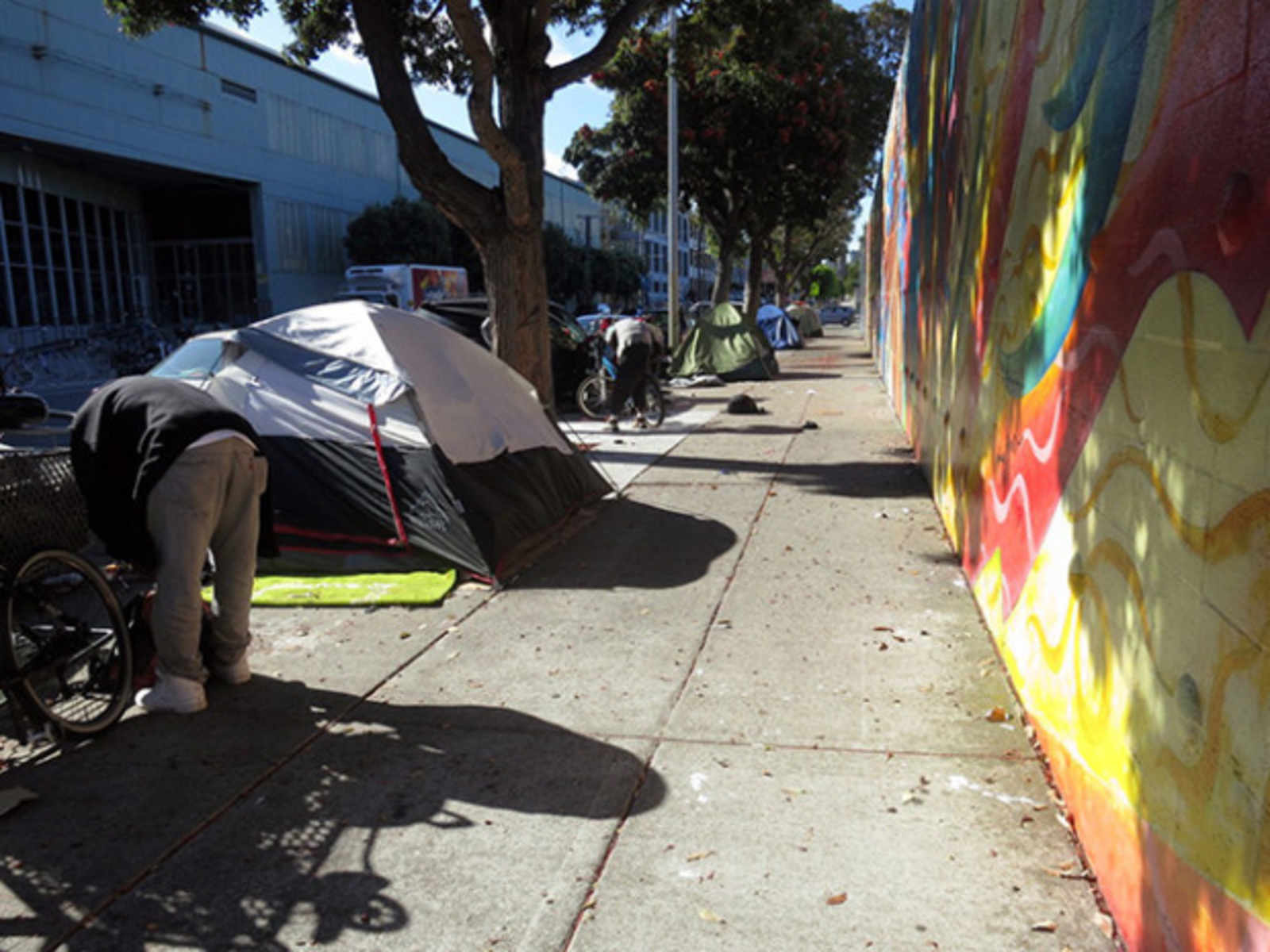 Yesterday evening, Mission Local published a piece on the numerous homeless encampments on the streets of the Mission and the city's inability to formulate an effective strategy to address the ongoing crisis. Entitled "Homeless Encampments Here to Stay," the story focuses on a few specific blocks that have consistently been a refuge for the homeless population over the past few years. Accompanying the article is the above photo of Harrison Street, between 18th and 19th, across from Mission Cliffs. 
I commute down Harrison every day, so this photo was very much on my mind as I cruised by this morning. Well, apparently the photo and article were also on the mind of the San Francisco Police Department, as I saw three officers walking the block, asking people to relocate. A few hours later, I went back to the site of the above photo and took a very different picture.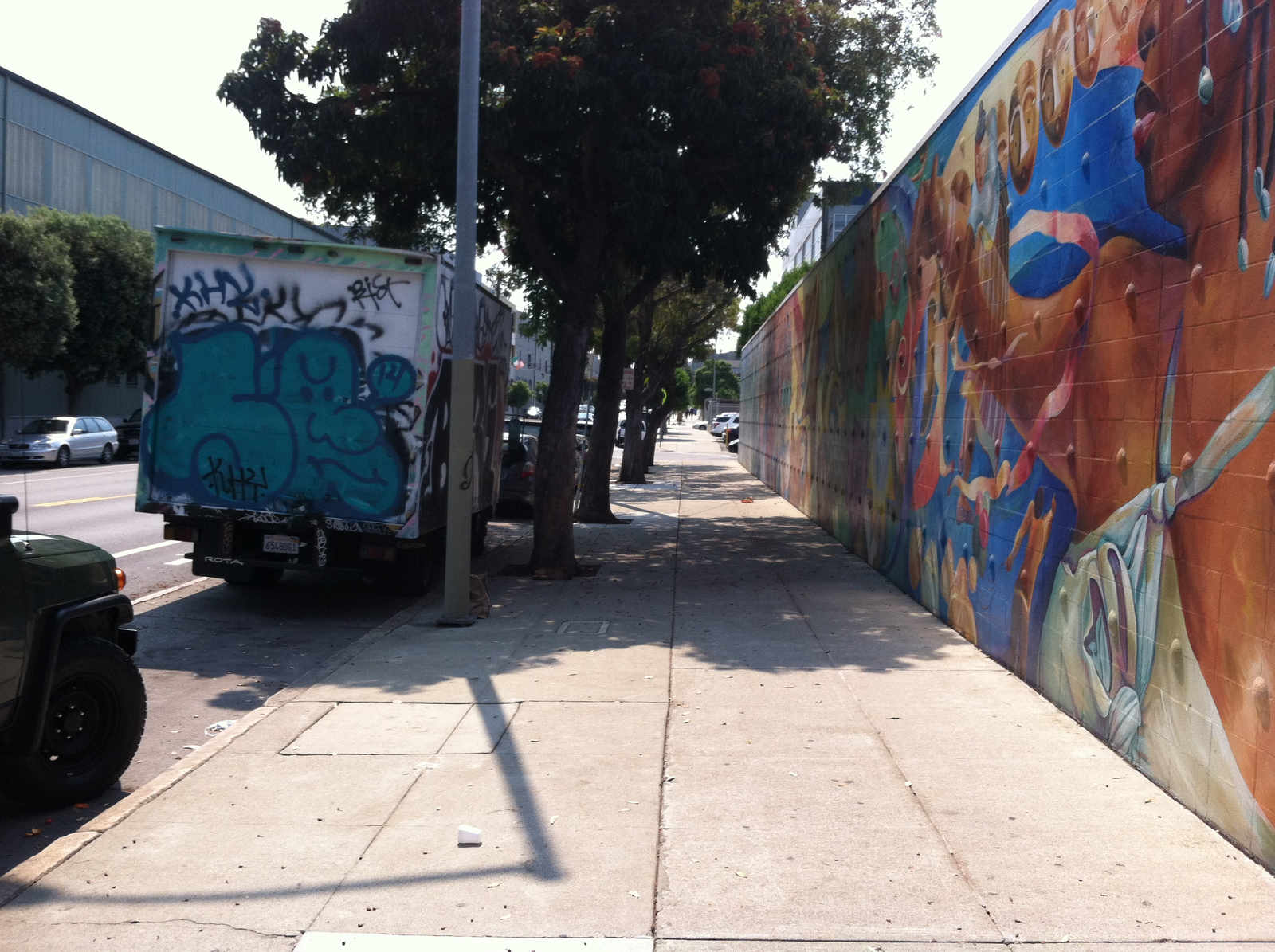 As you can see, the spot had been completely cleared out. This surprised me for a few reasons, one of which being that Mission Station Captain Daniel Perea acknowledges the futility of issuing citations:
At the August community meeting at the Mission Station, Captain Daniel Perea said that enforcement is ineffective because it only temporarily displaces the encampments. Further enforcement, he added, "is not going to correct this," since officers (unable to physically relocate people) are left with the ineffective option of handing out fines.

"I could go to all these places everyday and give tickets to everybody," he said. "But if I give someone who's homeless a citation, they're not gonna stop. And nine out of 10 times they say no to shelters. We just have no answer to this."
Captain Perea's comment about temporary displacement is of course correct, as is evidenced by the fact that a majority of homeless campers simply moved a few blocks over to Florida Street: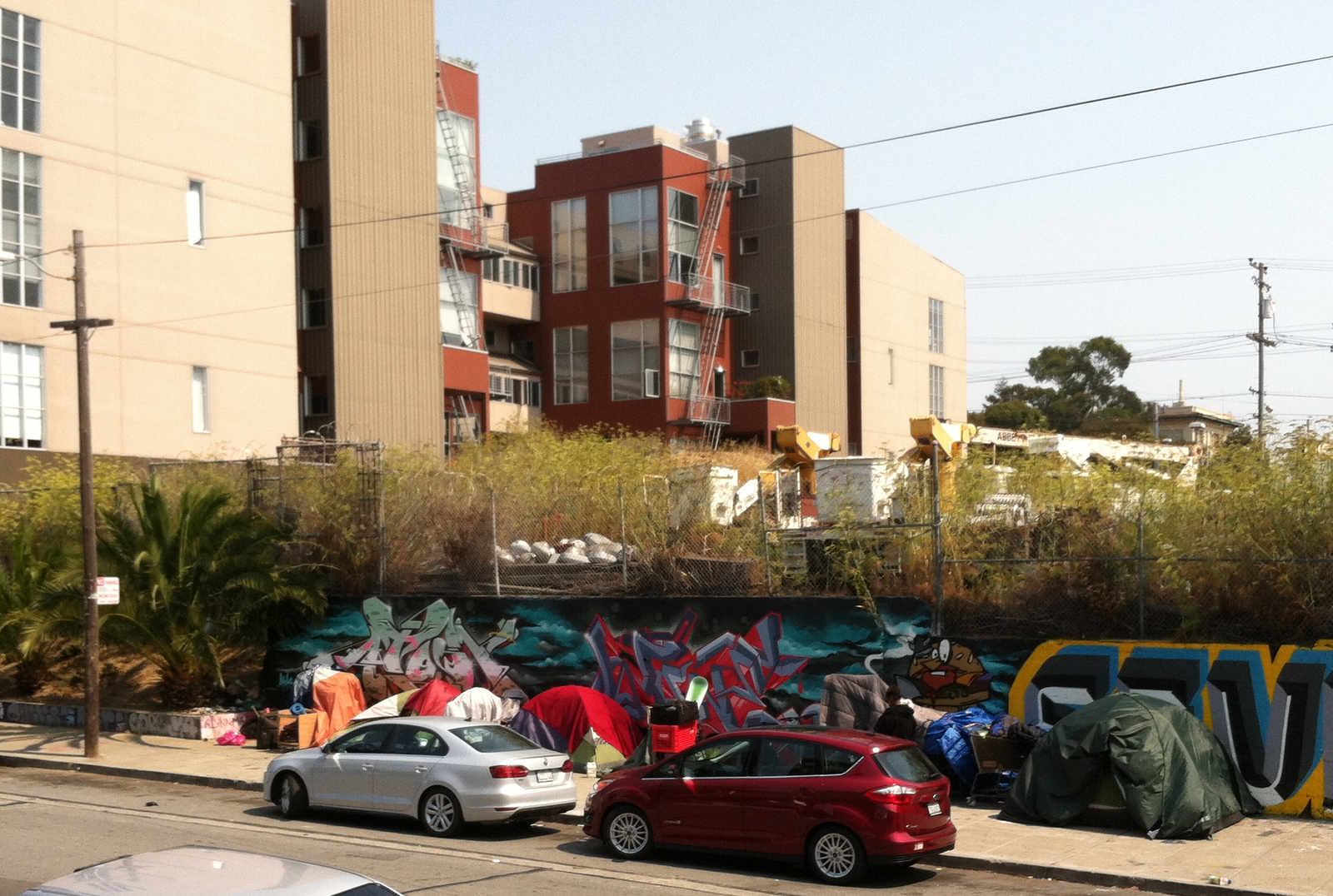 Over the past few years, at the behest of noisy constituents, the city has attempted to hose the homeless away from Mid-Market and push them out of 16th and Mission. "Out of sight and out of mind" might be enough for high-paid Mid-Market workers, but the people have to go somewhere. The police will never hassle the problem away.
Of course, it is not yet a crime to be homeless (and nor should it be). As Captain Perea put it:
Perea called homelessness the "single most frustrating thing" about his job because "homelessness is not a crime, and the police cannot and will not eliminate it." Instead, he said, efforts should be made to "have some compassion."
Mission Local's piece mentions that a large contributing factor to the number of homeless in San Francisco is the lack of affordable housing and safe shelter beds. Those are obvious areas were the city could focus its energy, instead of forcing people to pack up and move their home every time someone (or some publication) calls attention to it.
Update: Now, on Wednesday morning, the police are out on Florida Street ticketing the homeless they yesterday asked to move off Harrison.