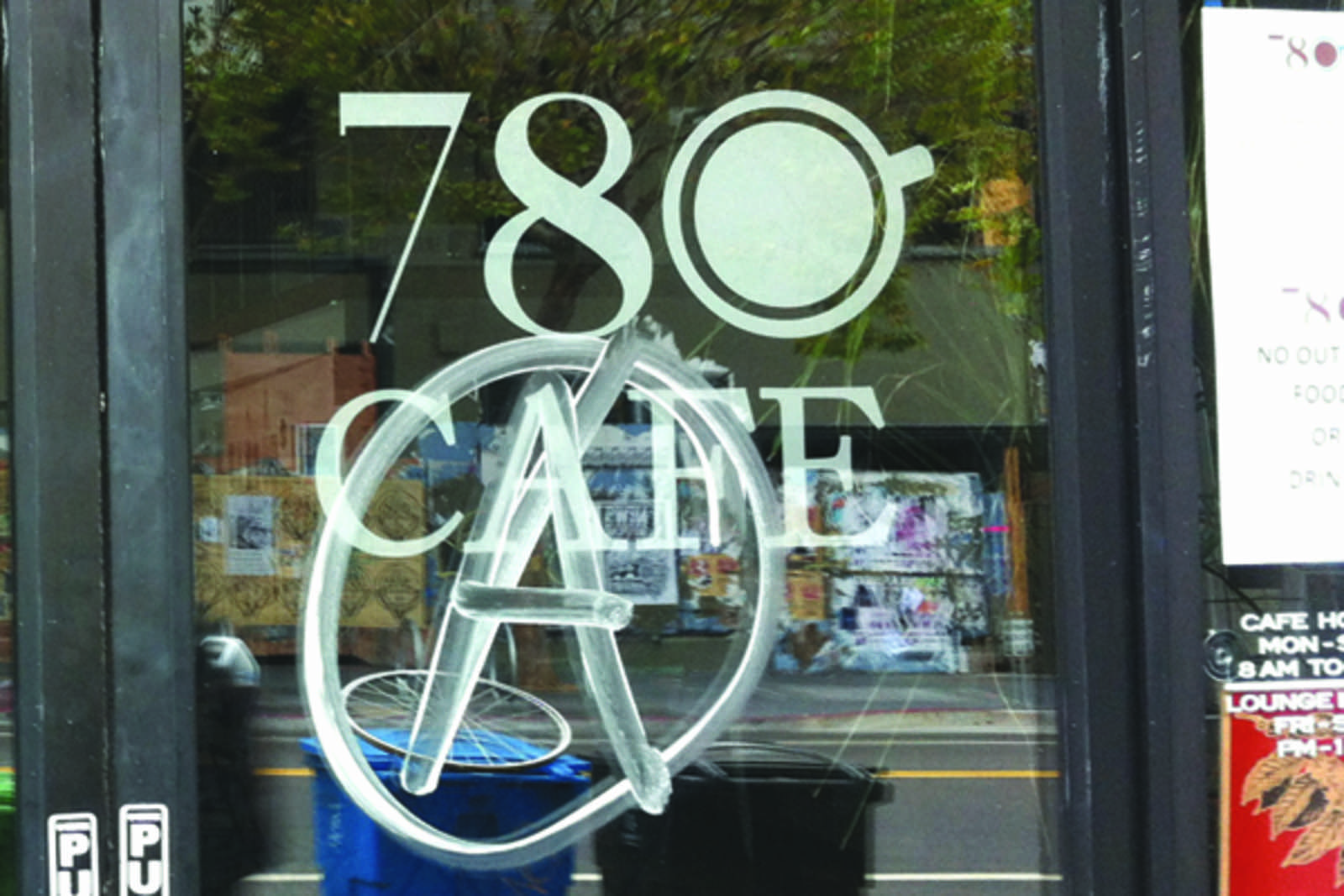 Apparently there was another spree of anti-gentrification vandalism along Valencia Wednesday morning (which, apparently, was completely cleaned up by lunch and obviously Not A Problem).  This time, the attackers posted their manifesto of sorts on IndyBay, claiming solidarity with some people up north:
San Francisco Yuppies Attacked In Solidarity With Pacific Northwest Grand Jury Resisters

In the early morning of August 22 in San Francisco's Mission District, we joyfully attacked all presence of gentrification and yuppie windows we could find. These malicious acts were done in solidarity with those in the Pacific Northwest resiting Grand Jury's. New and old condos, cafes, BMW's, Porsches, Mercedes, antique stores, fine restaurants, modern furniture stores, among many others, had their windows permanently etched with (A), DIE, Die Yuppie Scum, Fuck Off Yuppies, Yuppies Out!, and a variety of other obscenities.

To our companions currently facing or who do face Grand Jury's in the future: SAY NOTHING! You have waves of invisibles behind you ready to coalesce from the woodwork and attack at the ready.

The people and businesses we attacked, with smiles and laughs, have for decades and still continue to actively displace and destroy the generations of families in The Mission while continuing the project of capital by commodifying and compartmentalizing all modes of existence and ways of being. This project of capital is enforced and backed-up in every regard with the constant harassment, beatings and murders of the San Francisco Police Department. In this regard we send our warmest regards to those who recently rendered unusable SFPD and OPD vehicles - We see your actions, are inspired and continue the attack. It's so easy!
It's curious that these attacks continue happening along Valencia, probably by folks in Oakland (or LA).  After the May Day Riots, in which the police were able to do nothing to stop/arrest them either during or after the attacks, you have to wonder if these black bloc protesters see Valencia Street as an "easy" place to make a message, without any threat of consequence.
(Also, not completely sure what Mission gentrification has to do with some dissenters in Portland but heyyyy good for you.)