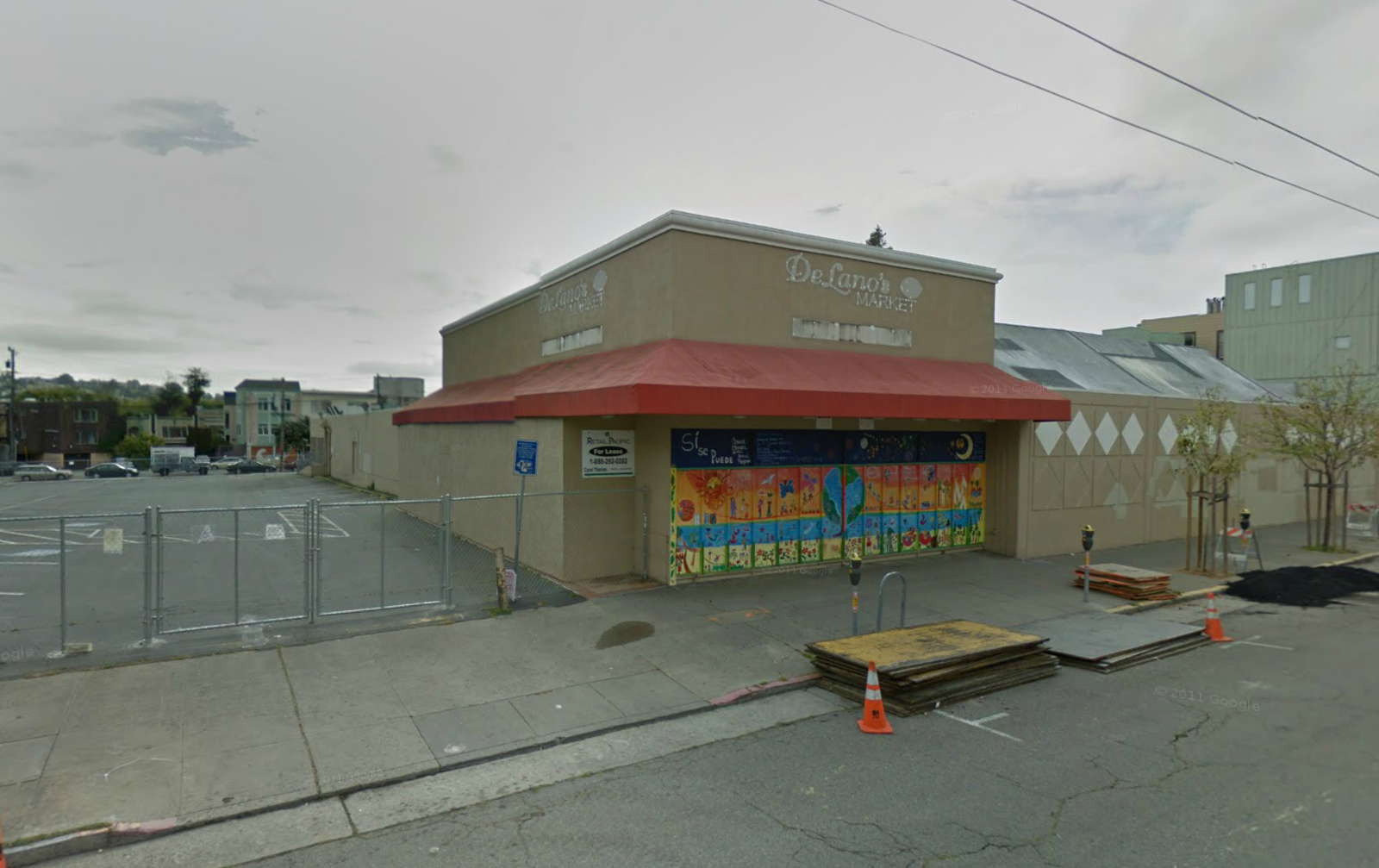 Last month, we learned that Fresh & Easy, facing profitability issues, wouldn't be filling the supermarket void Delano's closing left in the Mission.  Reports at the time were light on the details as to who might buy the location, but, according to Monday's Chronicle, speculation is now mounting that Walmart could take over:
"The strategic review of the business has just started; there are no time frames or predetermined outcomes," said [Fresh & Easy] spokesman Brendan Wonnacott. As of now, "it's business as usual for all our stores" - except for the unopened ones, like the 16,200-square-foot store at the long-vacant Delano's site on South Van Ness Avenue in the Mission.

Tesco has hired New York M&A specialists Greenhill to shop Fresh & Easy assets around, and Walmart, which is looking to open as many as 115 smaller-format "neighborhood markets" nationwide in 2013, has been mentioned as a prime candidate.

"We can't comment on any rumors or speculation, but we're always looking for opportunities to serve customers better," said Walmart spokeswoman Delia Garcia. "We do think there is a need for affordable fresh food in the Bay Area."
The report also mentions Berkeley-based Grocery Outlet as being interested.
The idea of Walmart moving into the neighborhood seems impossible, especially given San Francisco's hostile reputation towards such corporations. However, given the relaxed attitude towards megaretailers within the Lee/Newsom administrations, it seems doubtful there would be any downtown opposition towards such a move.
[SFgate]