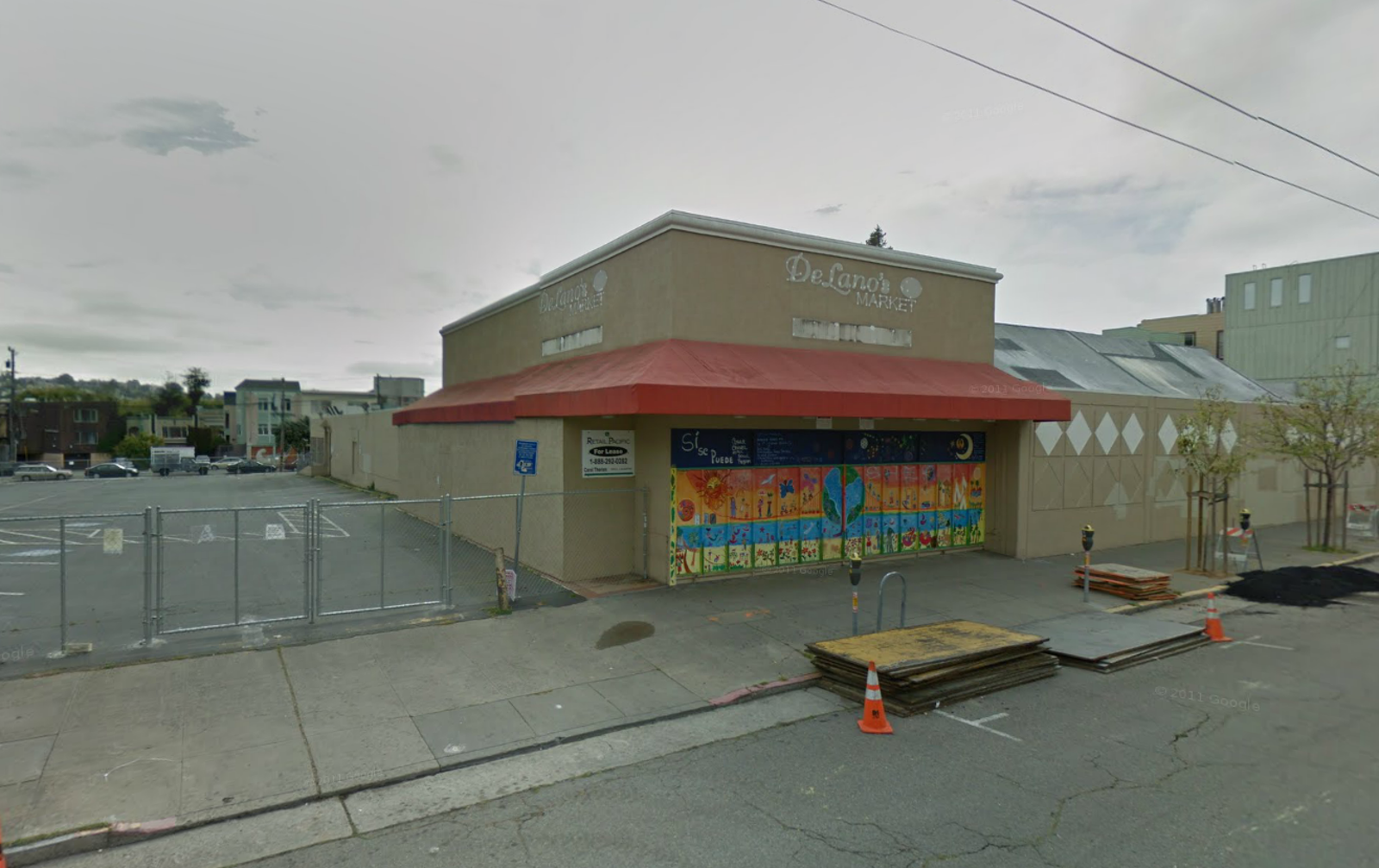 The DeLano's on South Van Ness closed exactly two years ago yesterday, striking a blow to anyone looking to buy Fruity Pebbles or days-old bagels past 9pm.  Things were all good within six months, when the British supermarket chain Fresh & Easy (not to be confused with the Mission-based garage rock, produce-free band The Fresh & Onlys) announced they were taking over the space, saving us from the nightmare of walking to Noe Valley to satisfy our not-so-late-night breakfast cereal cravings.
But after 18 months, almost nothing has been done to the space, save a few murals painted along it.  SocketSite got the heads up a few weeks back:
I LOVE [Fresh & Easy] but they just announced last week that they're stalling almost all of their US store openings due to the chain's inability to gain traction and likely won't open more than a couple more in the next year. I think the proposed ones (such as this and the South Van Ness location, which they still haven't begun work on) are unlikely to ever open.
Today, The Chronicle confirms the entire chain is likely to go away:
British supermarket chain Tesco is considering closing down its 200 American Fresh & Easy grocery stores - 19 in the Bay Area - after they failed to deliver acceptable shareholder returns, the company announced Wednesday…

Officials are not giving a timeline for the review, but have hired a private firm to assist them with the study and hope to announce some of its findings in April. In the third quarter this year, Fresh & Easy's sales fell 2 percent, according to the company.
Turns out spending $1.6b to open 200 stores near lousy housing developments before the subprime mortgage crisis hit ended up being a bad investment. Crazy.
Anyway, considering it was taking Fresh & Easy over two years just to get through the permitting process to open, we could see a real grocery store open in the neighborhood as soon as 2016.  Maybe that Rainbow Annex everyone has been dreaming about?