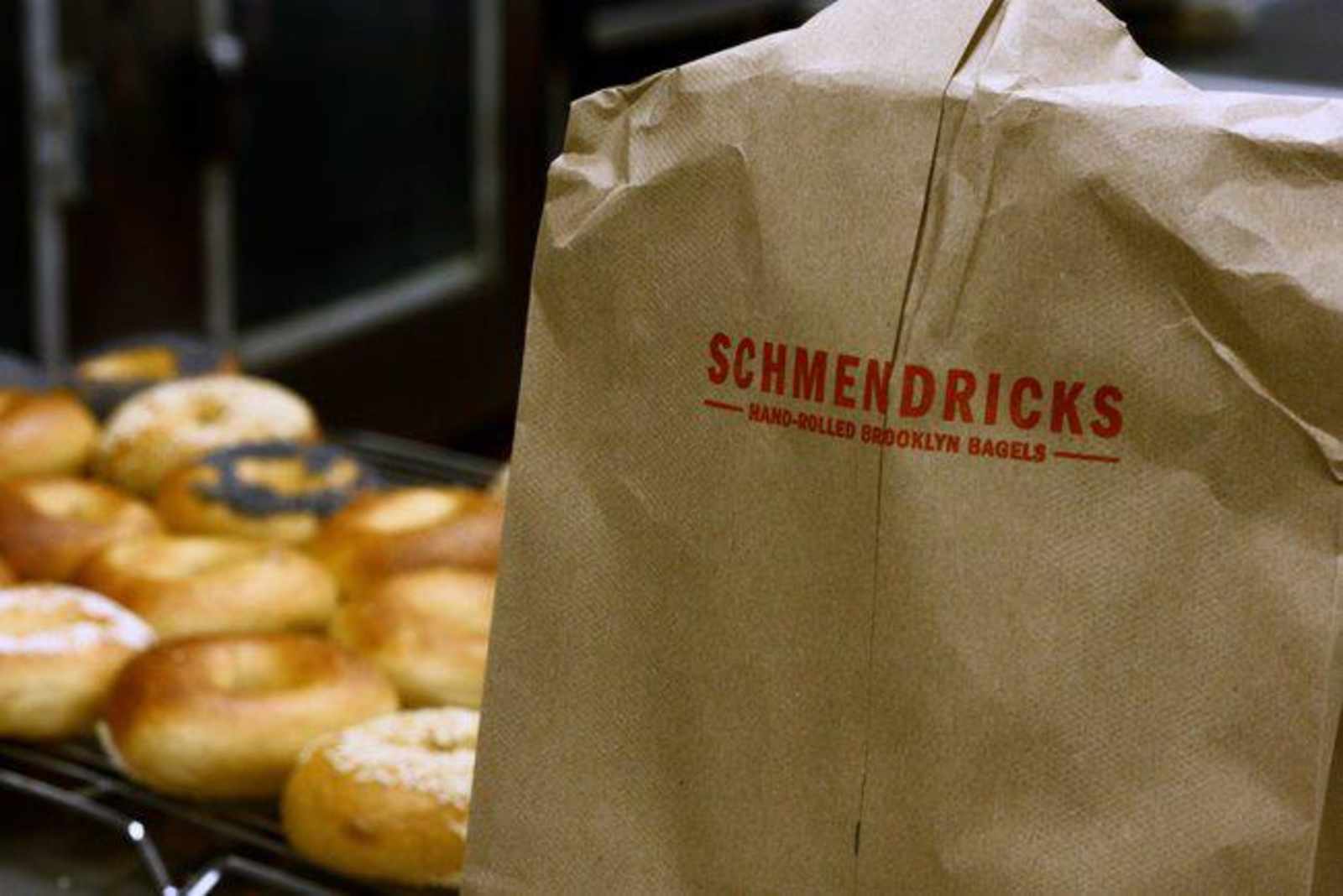 There's a real lack of acceptable bagels in this town.  Wise Sons was a step in the right direction, but their bagels are only sold on Saturdays.  Luckily, now there's Schmendricks, who'll be having their bagels sold out of local cafes (beginning with Fayes on 18th) STARTING TOMORROW:
So, how about we finally let you taste some bagels? This Sunday (February 26, 2012), we'll be selling some Schmendricks outside of Fayes Video & Espresso Bar on 18th Street in the Mission. We're viewing this as a sort of baby step in the direction of our official launch, but we hope a few of you will be able to come out and join us. A fresh bagel with a schmear and a cup of Faye's coffee should be a pretty good way to start your Sunday.
There's a really long SF Weekly article if you want to know more about their roots.  Or, you could just show up tomorrow morning and START STUFFING YOUR FACE.