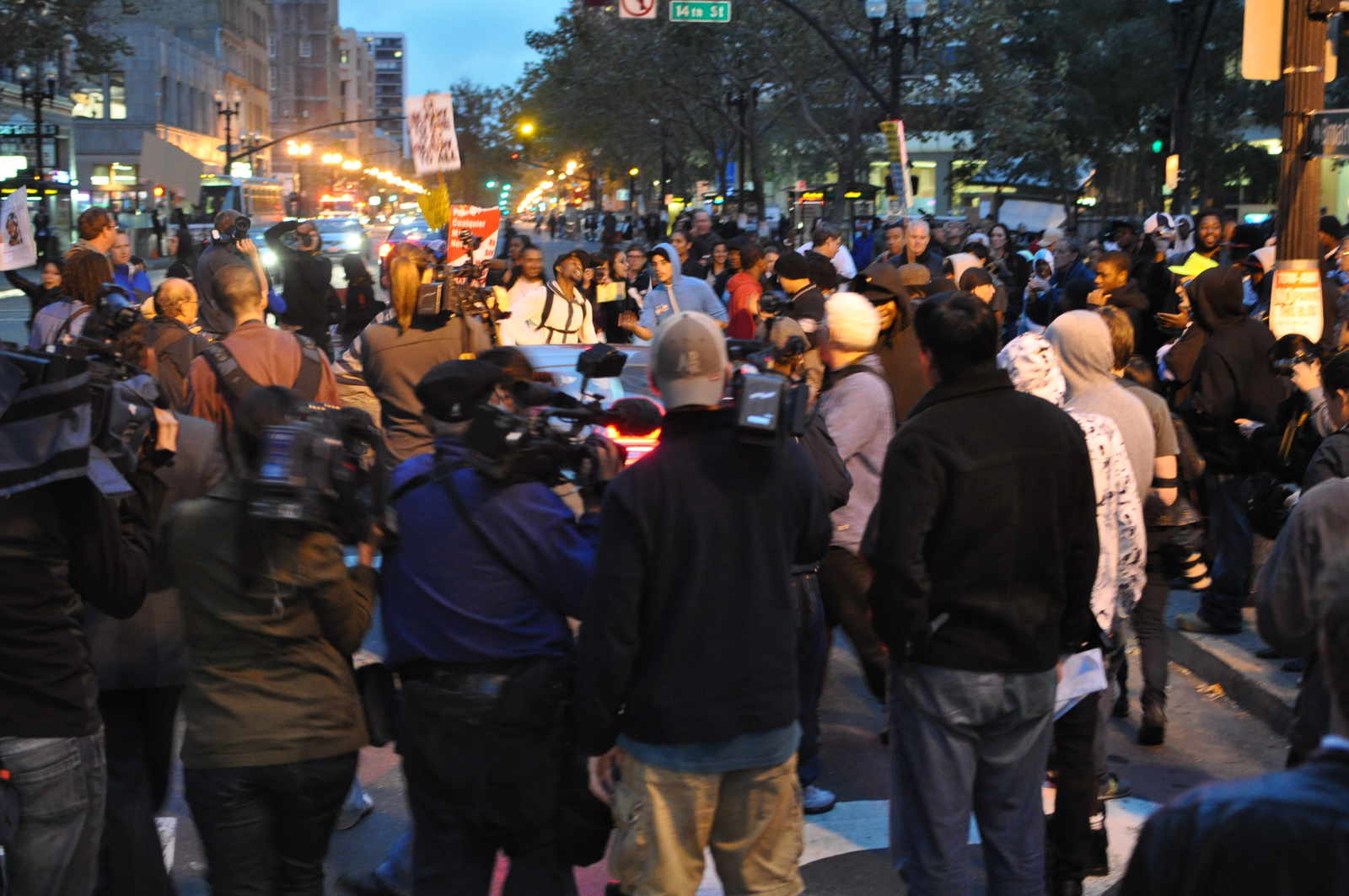 A coalition of media organizations marched through Oakland Friday evening in protest of the "light sentence" given to former BART police officer Johannes Mehserle.
"We're marching against racist, fascist cops and the courts that support them.  We are all Oscar Grant, " said a spokesman for KRON-TV 4.
The press pool marched through Oakland following an peaceful rally at the steps of City Hall, where nearly 500 people gathered to remember Oscar Grant and denounce Mehserle's sentence.
As darkness fell, the crowd of journalists, interns, photographers, and unemployed Berkeley graduates became agitated by the lack of front page stories.  One San Francisco Chronicle intern, who declined to give her name, paid a bystander 75 cents in quarters, a half drank Four Loko, a Muni transfer ticket and some weed to jump on a taxicab at the intersection of 14th and Broadway.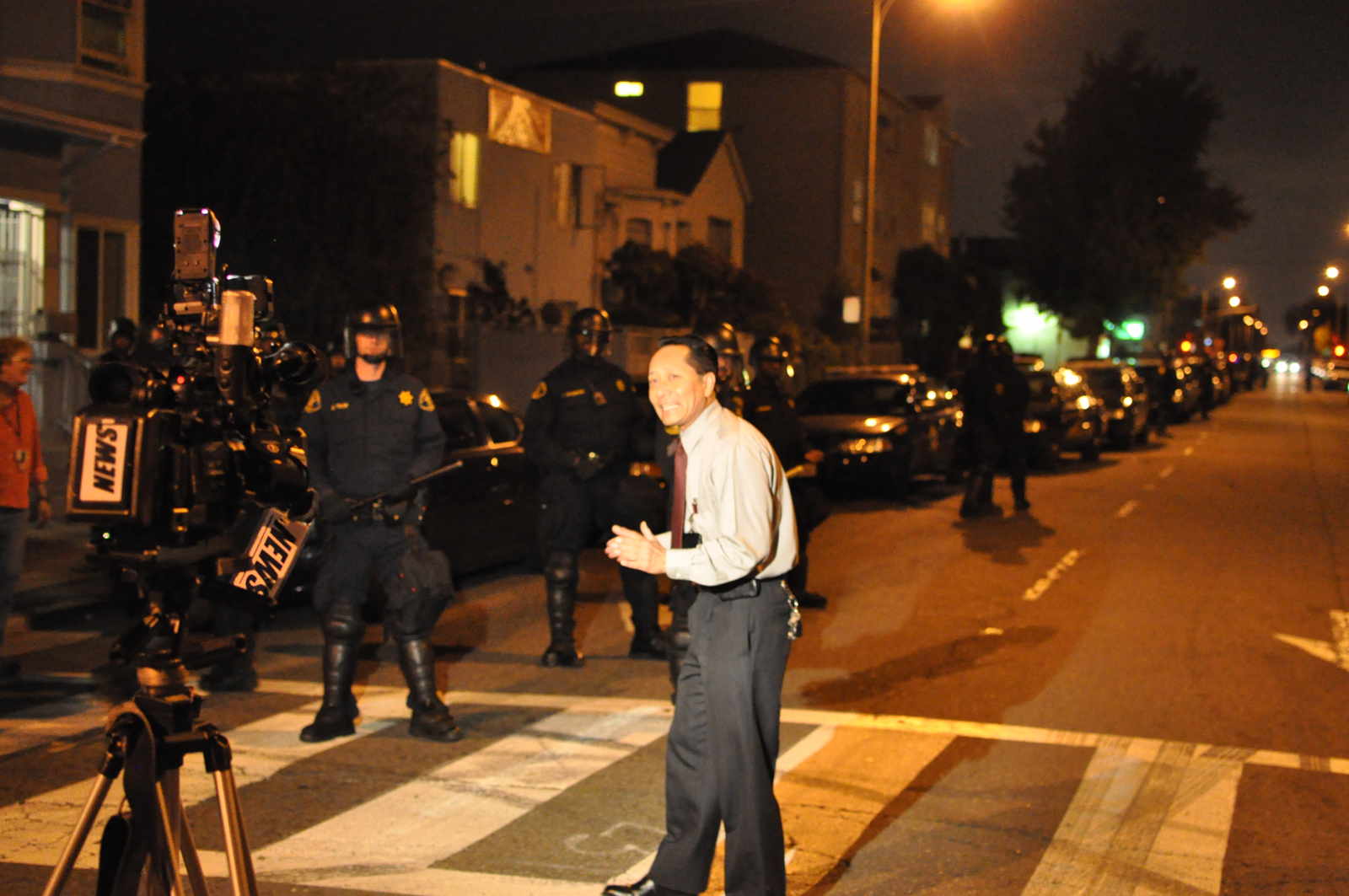 Soon after, the journalists, joined by a few dozen civilians, began marching down 14th.  It was rumored that the mob was headed to the Fruitvale BART station, where Mehserle shot and killed Oscar Grant on January 1st, 2009, causing BART officials to shut down the station.
As the march proceeded down International Blvd., numerous windows were smashed and a half-dozen cars broken into by six actors followed by camera crews.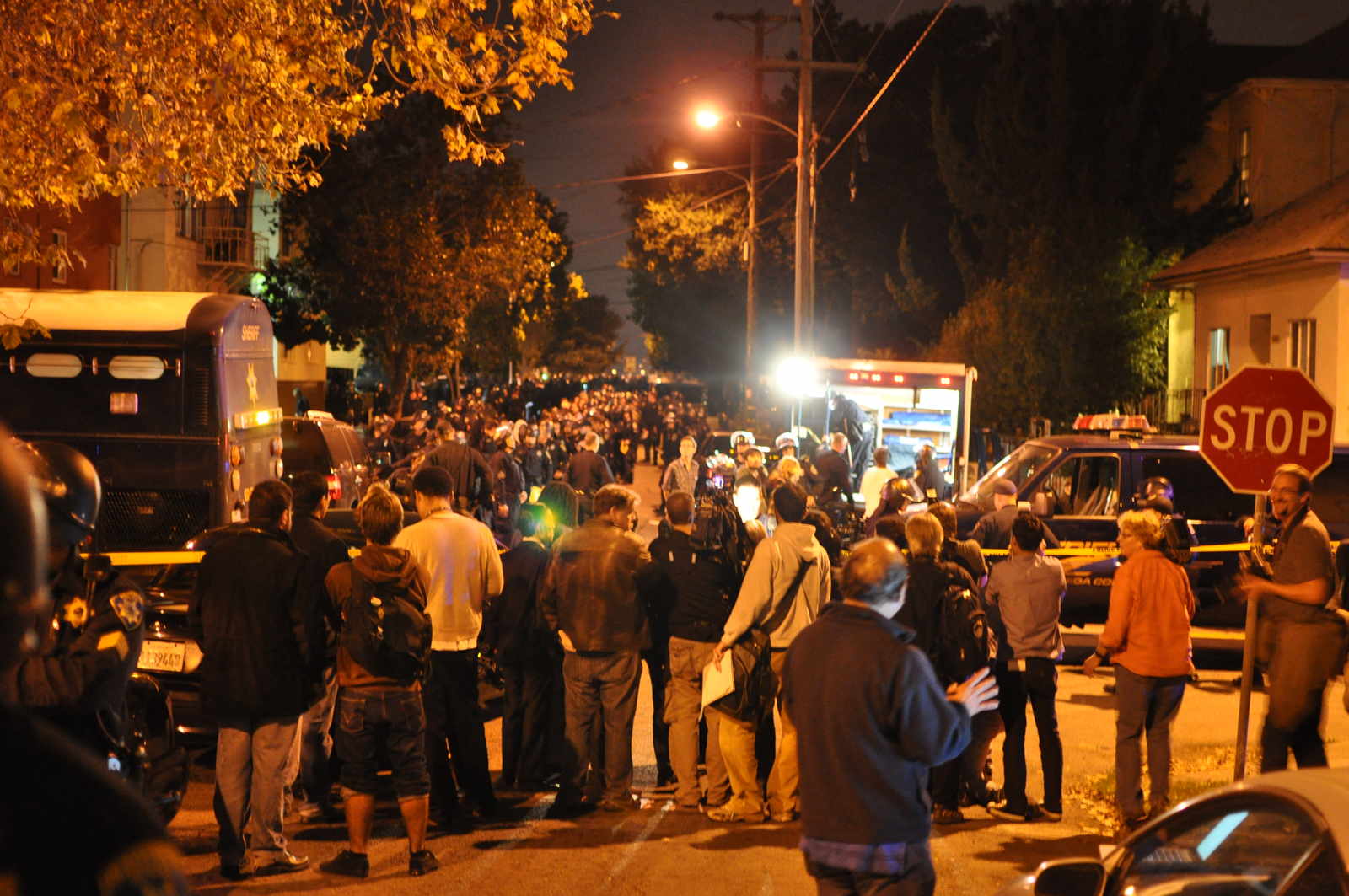 Sensing a growing frustration amongst the press with the general lack of violence and destruction by bystanders, Police Chief Anthony Batts ordered Officers to arrest people on sight, as a measure to "help alleviate the bloodlust."  By 8pm over 100 individuals were arrested and lined up in front of a taped-off press box on 6th Ave.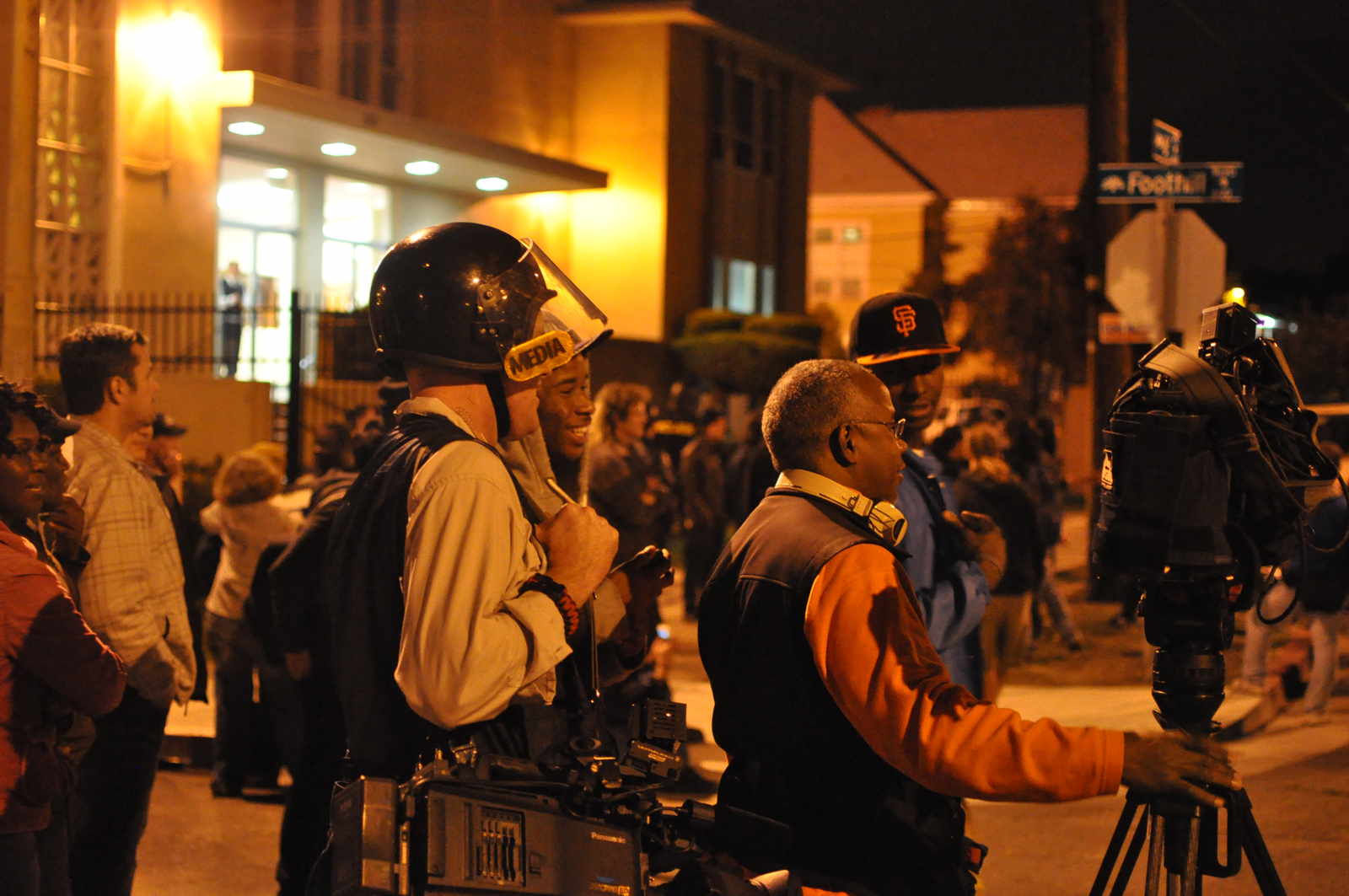 As the night wound down, a photographer could be heard exclaiming, "drinks on the Examiner!"