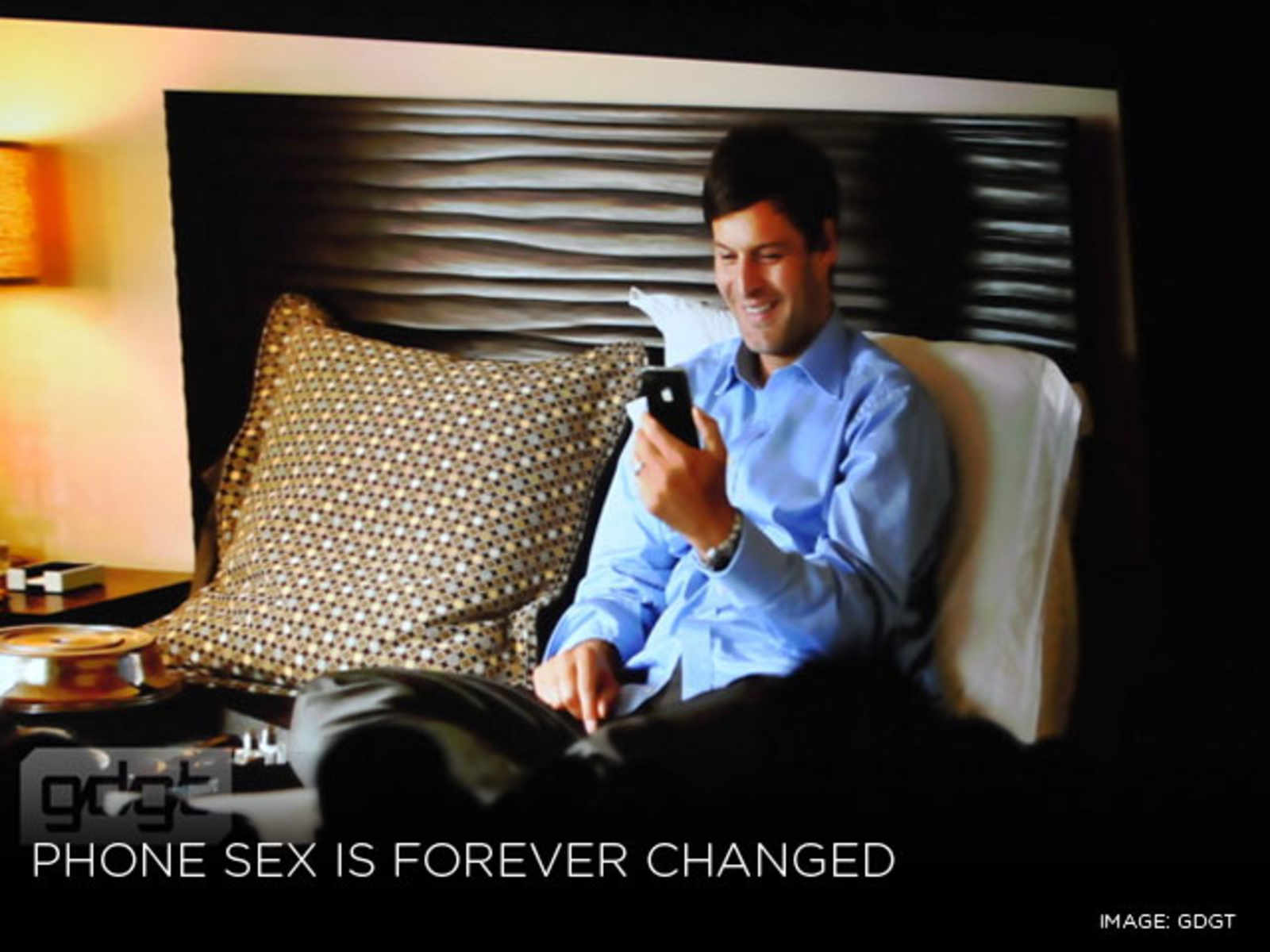 (Image via gdgt, caption via Gizmodo)
Yup, there's video chat …so long as your using WiFi and it's to another iPhone 4.  But hey, it's the thought that counts right?  Hopefully they'll quickly figure out how to make it work seamlessly between iPhone 4s and other Macs, then it will be at least kinda/sorta useful.  
Also, that sexy metallic band that runs around the edge of the redesigned body?  It's an extension of it's antenna.  That's hawt.  And sort of conceptually phallic now that I think about it…
This beast is also boasting multi-tasking as promised, a supped up battery, the iPad's A4 processor, four times the screen resolution of the 3GS, and an upgraded "back" camera they're comparing to "an old Lieca".  (All info jacked directly from Gizmodo's live blogging of WWDC.) 
The iPhone 4 drops on June 24th, preorders start the 15th, at $199 for 16gb and $299 for 32gb.  Freak the fuck out, San Francisco.