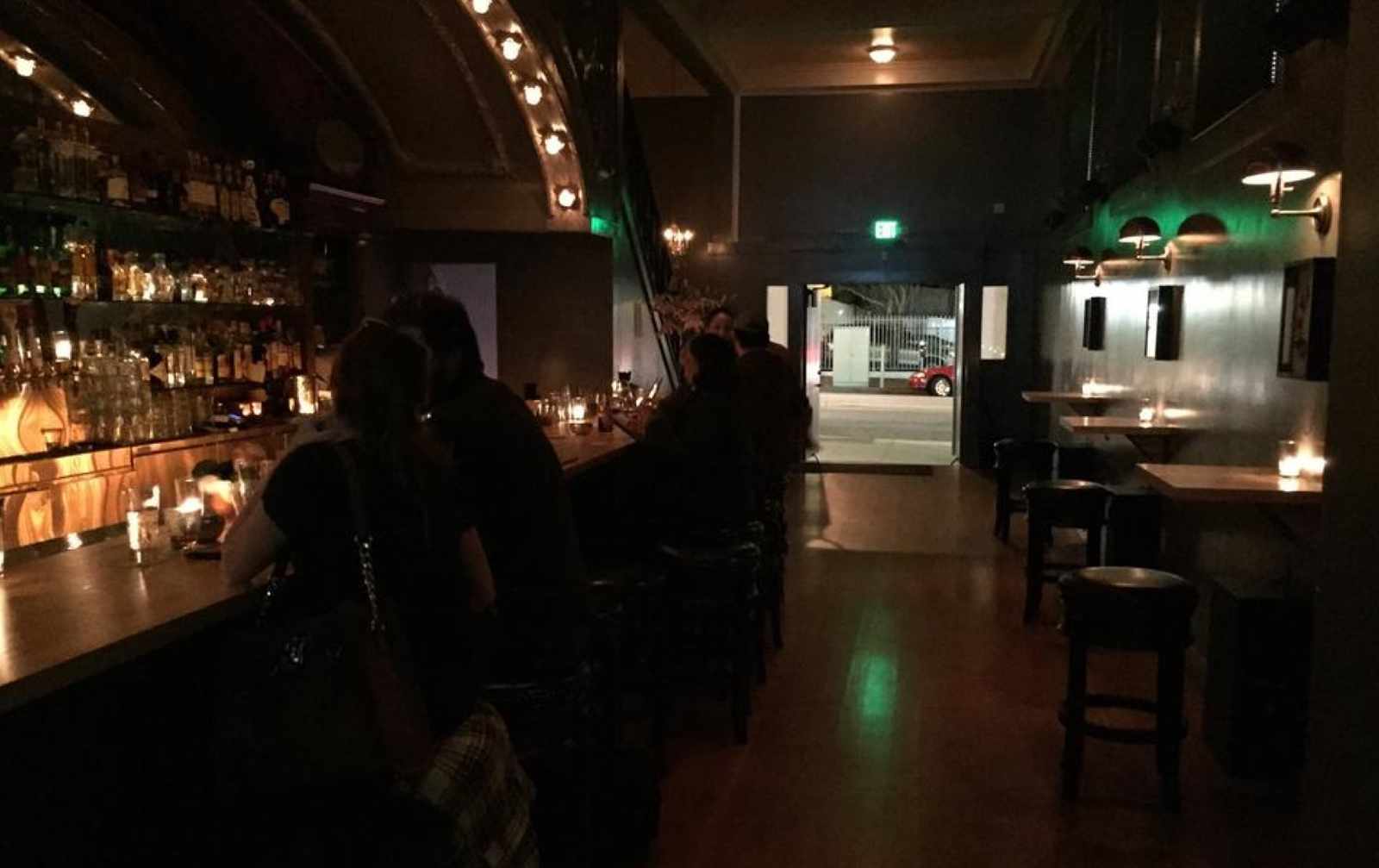 The only time I visited Bond Bar, I quickly realized it wasn't a bar dedicated to Ian Fleming's mythical spy and turned around and left. Turns out I may have made a mistake. According to Pete Kane of SFoodie, the successor to Esta Noche, the famed 16th Street Latino gay bar, is more than Yet Another Pinteresting Cocktail bar. In fact, it's specifically "not douche-y." Mmmm.
To its everlasting credit, Bond is not offensive and it's not douche-y, both in absolute terms and relative to the Mission in 2015. So there's no pressing need to make them a bullet point in some anti-gentrification diatribe. In fact, the art direction is pretty nice, with sexy wall sconces and Aurora Borealis visuals playing on the back screen like a Mac screensaver I remember getting high to and watching in college. The former stage is now a seating area, and Bond's designers wisely opted to leave that stunning wooden bar intact, too.
Kane isn't alone in this opinion. SFist concluded Bond Bar is "just a neighborhood bar that's waiting to find some new regulars." Even the collective asshole of Yelp seems to dig it.
Mind you, we were pretty skeptical of this place before it opened. Bond is owned by WISH, the SoMa "New York style lounge." Originally, the WISH team had told Eater they wanted to bring WISH's "loungey vibe" to the space—which then seemed like a clear sign of bullshit to come. But those plans clearly fell through, and we instead have a dark bar that "isn't a cocktail nerd's paradise," according to SFist.
Anyway, it seems Bond Bar might be worth putting on the short list of spots to check out. (And sorry for the snap judgment, bb.)
[Photo: Marissa C/Foursquare]