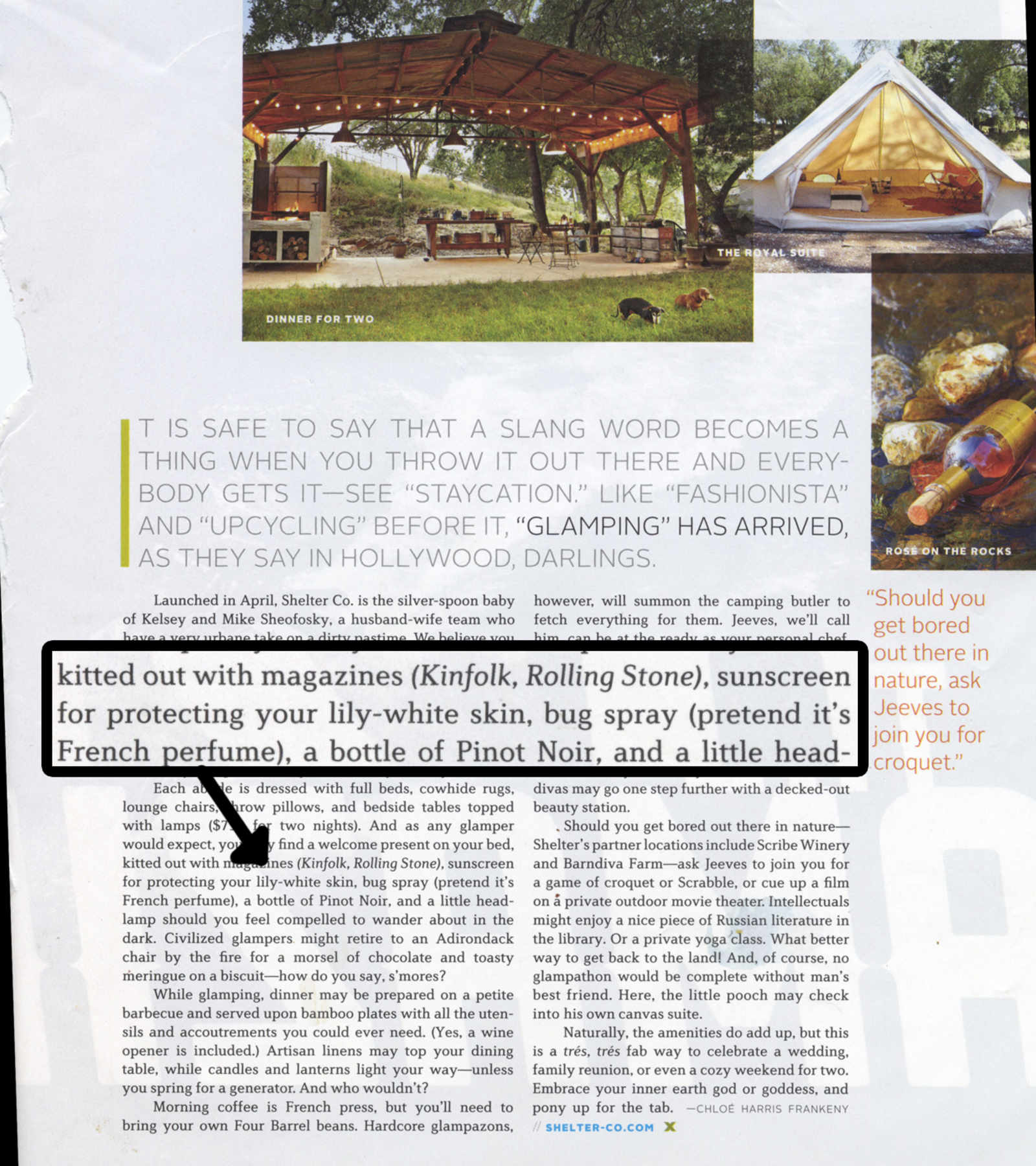 It's been a while since we've made fun of 7x7 for being, well, 7x7.  But this latest tidbit from the magazine's new executive editor Chloe Harris Frankeny is too rich to pass up.
For once, it seems as though the magazine is not only recognizing their whiteness, but embracing it.  However, they took it one step further by calling their reader's skin "lily-white," a term forever marred by the racist anti-civil-rights movement to expel African-Americans from Southern politics and the Republican Party.  Oops.
But, more importantly, does anyone want to go glamping?  That sure does sound nice.
[Thanks for the tip, Laura!]