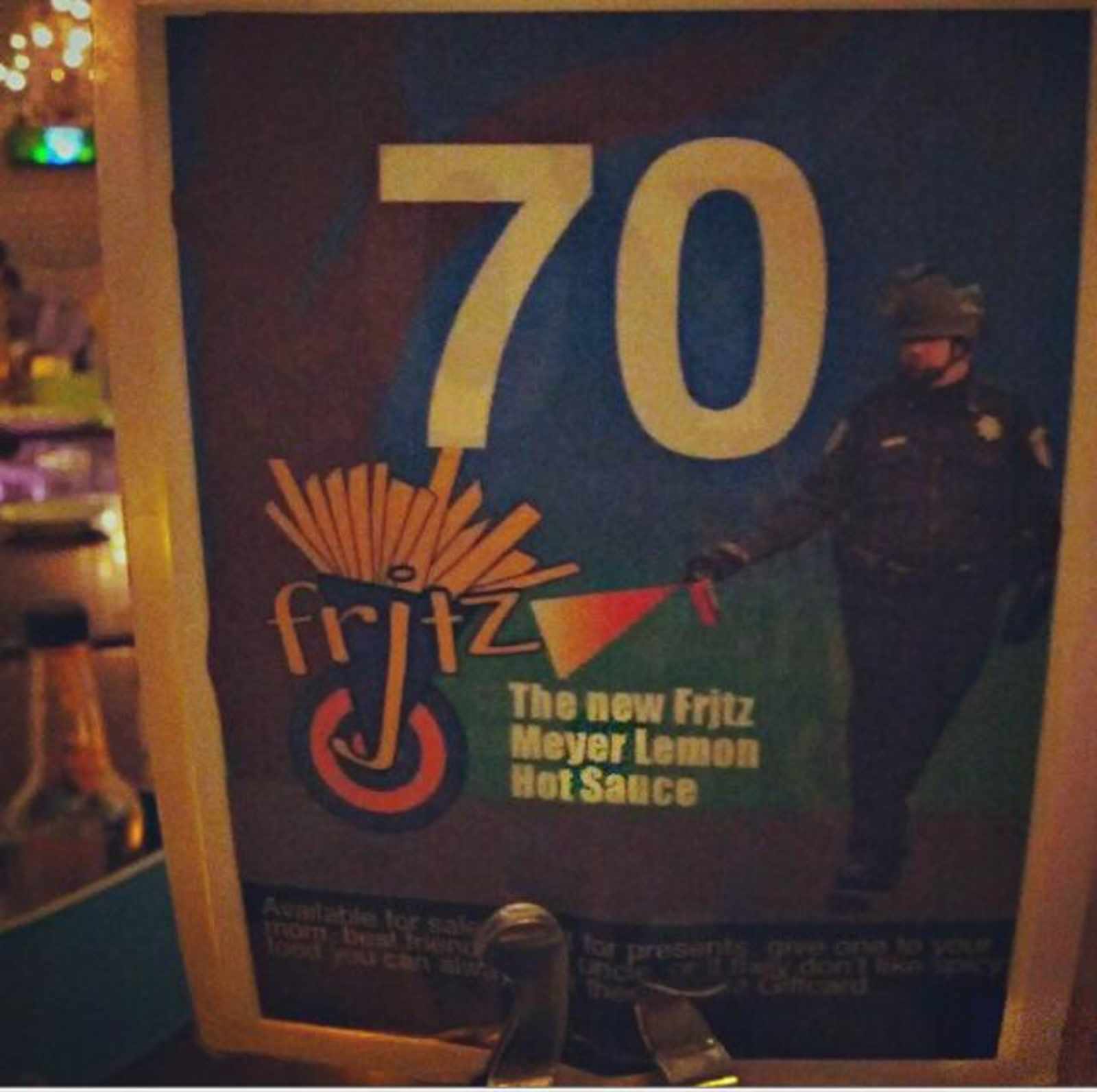 Frjtz, Valencia Street's remarkably unremarkable fries joint and 24 point Scrabble word, is getting in customer's faces with just how epic their new hot sauce is.  Of course, some people don't find it funny and are calling for a boycott.  SFist fills us in:
SFist talked to an employee at the Mission District Frjtz on Monday to learn more. "Yes," someone at Frjtz explained to SFist when asked if the flier in question upset some patrons. The controversial yet eye-catching fliers, we were also told, are still being used to sell sauce.
Noted photographer and Occupy rabble-rouser Justin Ryan Beck joins the call to boycott, asking the restaurant, "Hey @frjtz what kind of tasteless bullshit is this?"  Which makes us wonder: is he asking about the ad or the food?
[SFist]