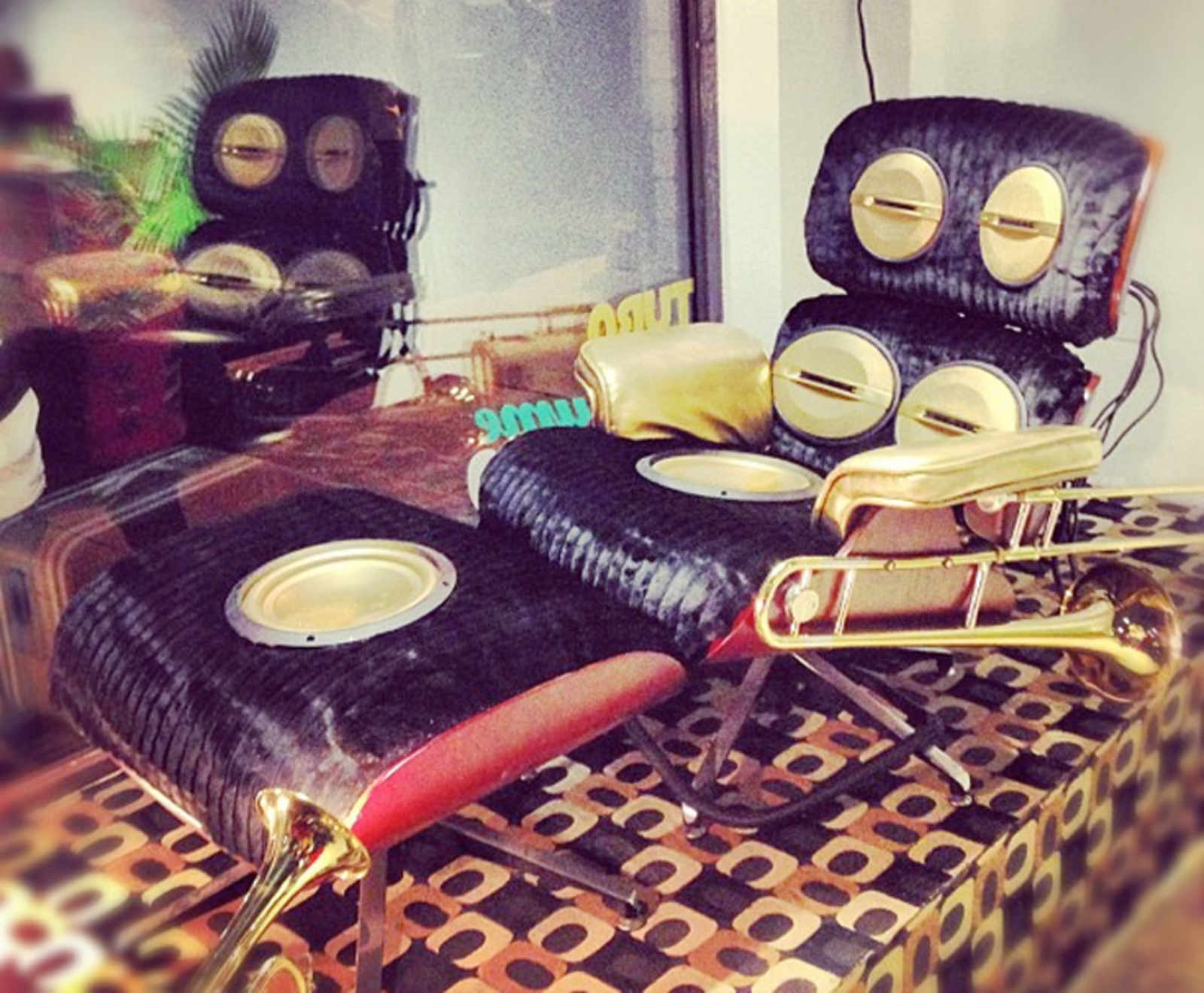 Ever want to break into in the exciting world of retail sales?  Do you aspire to be the talk of the town as you thanklessly hawk dubstep massage chairs to rich people?  Do stores whose elevator pitch are "Sharper Image meets Valencia Street" represent your life's aspirations?
Well, it's time to sex up your headshot, because DijitalFix, Valencia's latest audio boutique, in hiring.
Uptown Almanac reader Samuel, who notes, "this is the dumbest shit help wanted ad ever," forwards us along their minimum requirements for basically minimum wage employment:
SAN FRANCISCO STORE SEEKING AWESOME STAFF

Now hiring passionate, inspired sales people with specialized interest in music, technology, photography, art + design. We are looking to kick off our dedicated & exclusive staffing with team members who can fit into the aesthetic and concept of the store while adding their own distinctive style. We need sales people who are confidant and great with customers, intelligent and responsive to changing trends in the field, motivated to maintain the look and effectiveness of our unique store, and above all, COOL PEOPLE who are easy to be around and fit in to our team just right.

You must have some expertise in ideally all of the following areas: music + music tech, art + graphic design, photography, gadgets + new technologies.

Since our staff is small, we are looking for someone who will not only be our employee, but also our friend, inspiration, and authority on their own distinctive style. That said, please include answers to the following questions:

1. Favorite record of all time
2. Biggest inspiration in the field of technology
3. Biggest inspiration in the field of photography

In addition to these questions, please include a resume + cover letter, and a photograph of yourself. No applications will be considered without all of these requested assets.
Do you have the distinctive style and requisite cuteness for the job? If so, shoot off your resume/Pinterest profile to jobs@dijitalfix.com.
Good luck!