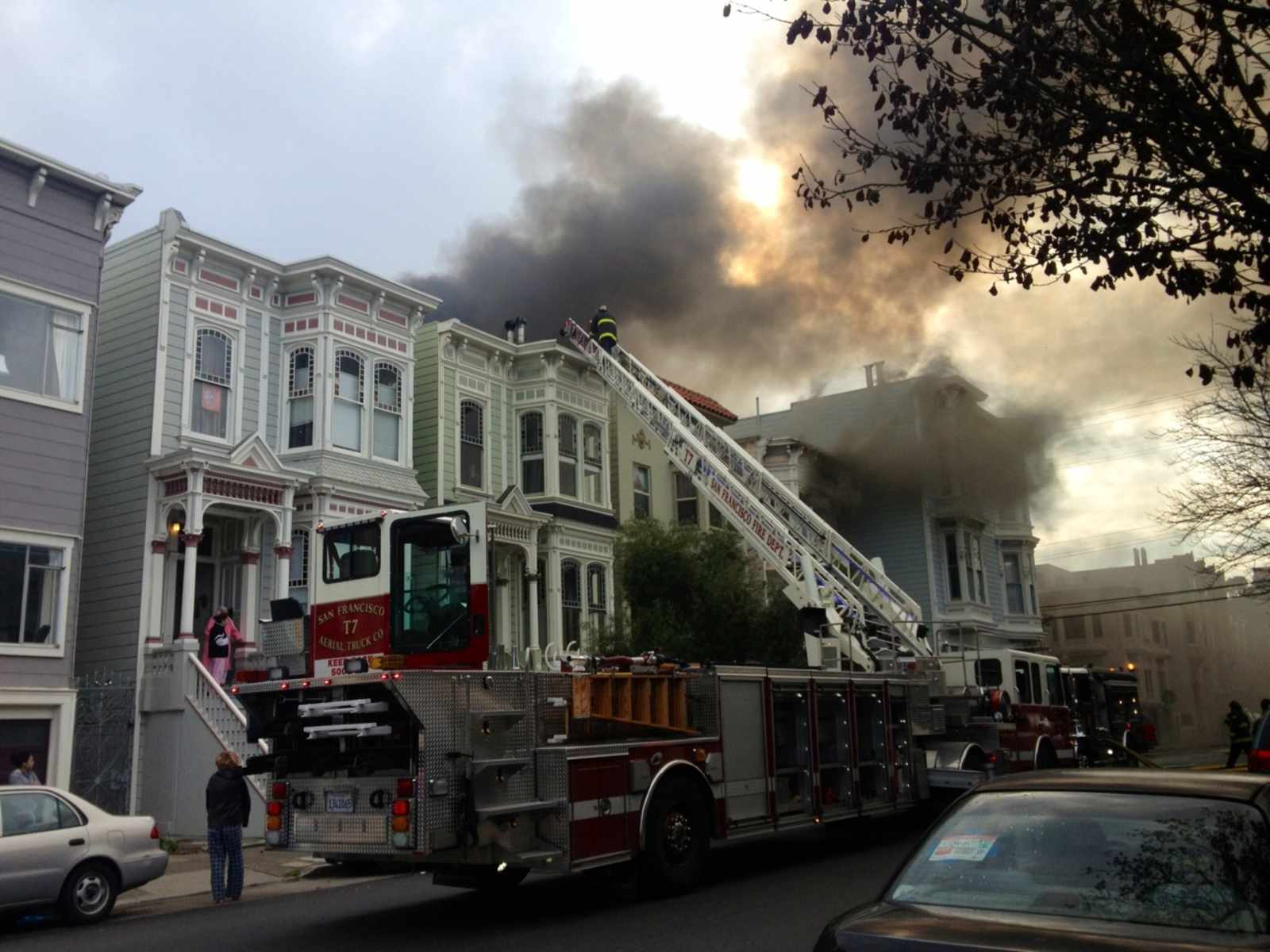 A three alarm fire broke out at 23rd and Capp earlier this morning, burning at least five buildings along Capp Street.
Neighbor Stephaine Janney describes the scene (with some photos below):
I heard someone yelling outside and I went to look out the window. This is what I saw from my kitchen - I could feel the heat through the glass. Very scary.
Thankfully no one was hurt, but there's lots of displaced people (one of the tenants is even "celebrating" a birthday today, tragically enough).  We'll be sure to post any fundraiser details for the affected when they come in.