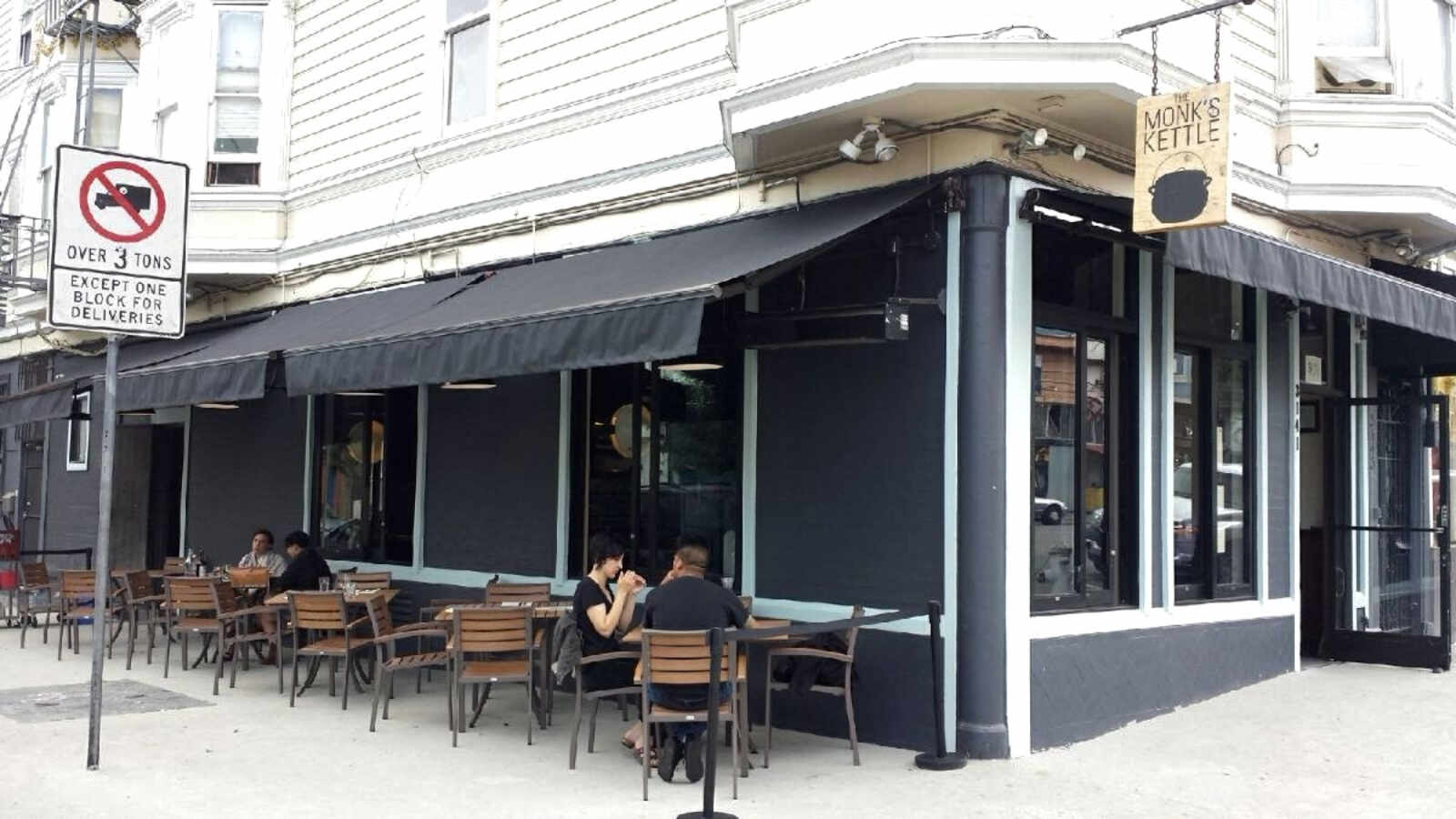 After a brief closure, Monk's Kettle on 16th Street has reopened their doors with more places to drink and more room to pee.
SF Eater reports:
Seating at The Monk's Kettle has always been a tough ticket, but waits should hopefully ease up a bit now that their new patio has made its debut. With seating for 20 (and heat lamps for those chillier days), the sidewalk perch on 16th Street is going to become very sought-after for the remainder of Indian summer. […]

And gentlemen needing some release for all that beer will also be happy to learn that the men's bathroom has been expanded, and can now accommodate two beer-loving bros at one time. The bar is now open once again, and hours are the same: 12 pm-2 am (with outdoor seats open until 10 pm).
The new seating area looks inviting, and will surely attract beer enthusiasts clamoring to sip craft brews under industrial strength heat lamps. If nothing else, it is an improvement on their previous patio.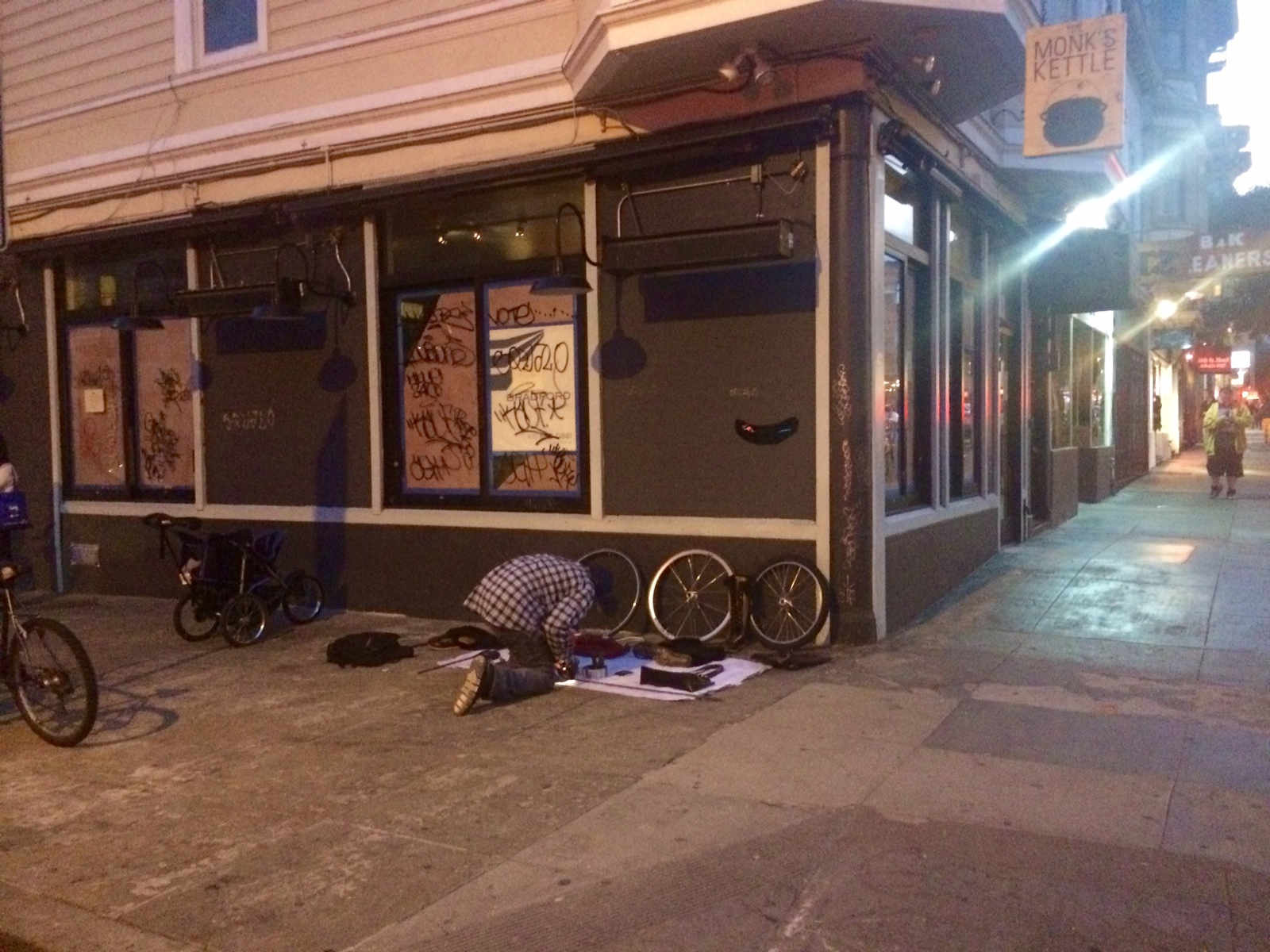 And while in general I am a huge fan of any and all opportunities to get drunk outside, something seems odd about being able to order "a wheat-berry session saison dry-hopped with Sorachi Ace and Amarillo hops" on that particular stretch of 16th Street. Especially considering that I once saw a dude get his head smashed in with an aluminum baseball bat outside of Delirium right across the street.
[SF Eater]