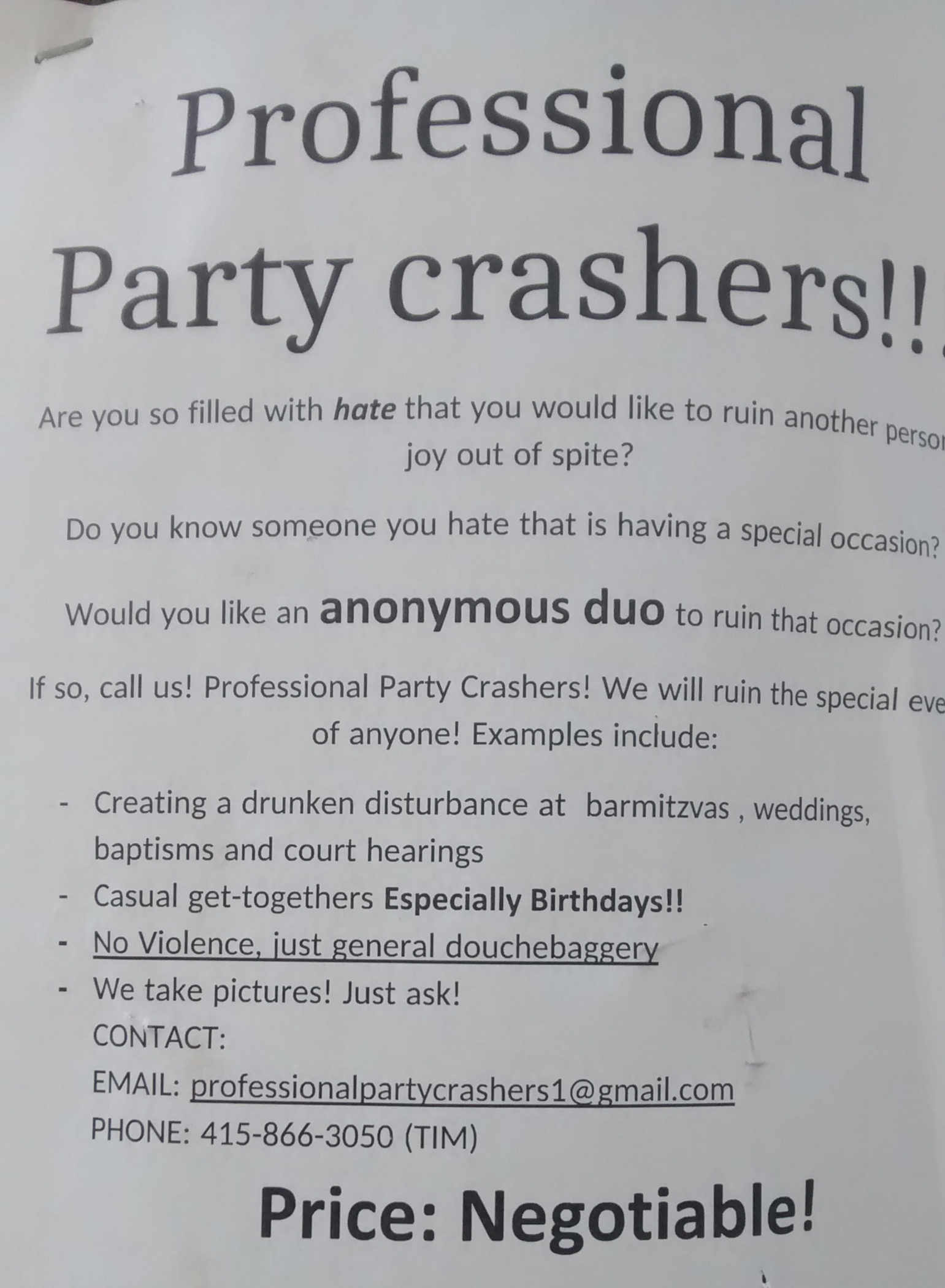 An anonymous duo has posted flyers around town offering their services as "professional party crashers." The above picture, sent to us by a tipster who wishes to remain anonymous, shows one of the flyers located on the corner of 19th and Lexington. The posting describes a service which promises to create "a drunken disturbance at bar mitzvahs, weddings, baptisms, and court hearings" while simultaneously delivering enough "general douchebaggery" to "ruin another person's joy out of spite."
We reached out to the people behind the flyer, who assured us that while this is no joke, they've yet to have any customers. "The flyers went up on Sunday, but we'll just have to see who out there is hateful enough to get us to go and do something like that." The invader job creator we spoke with explained that he and his business partner came up with the idea at a party after they both realized how quickly it could all go bad should someone decide to act like a total dick. 
Interestingly enough, there has been a strong response to the posting, just not in the manner the Professional Party Crashers expected. "More people are interested in getting involved as an employee than as a customer," explained the man behind the lo-fi Uber-for-shitheads service. It would seem that ruining a total stranger's retirement party comes across to some as an attractive line of work. Or perhaps in the current "gig economy," it's just more appealing than any of the alternatives.