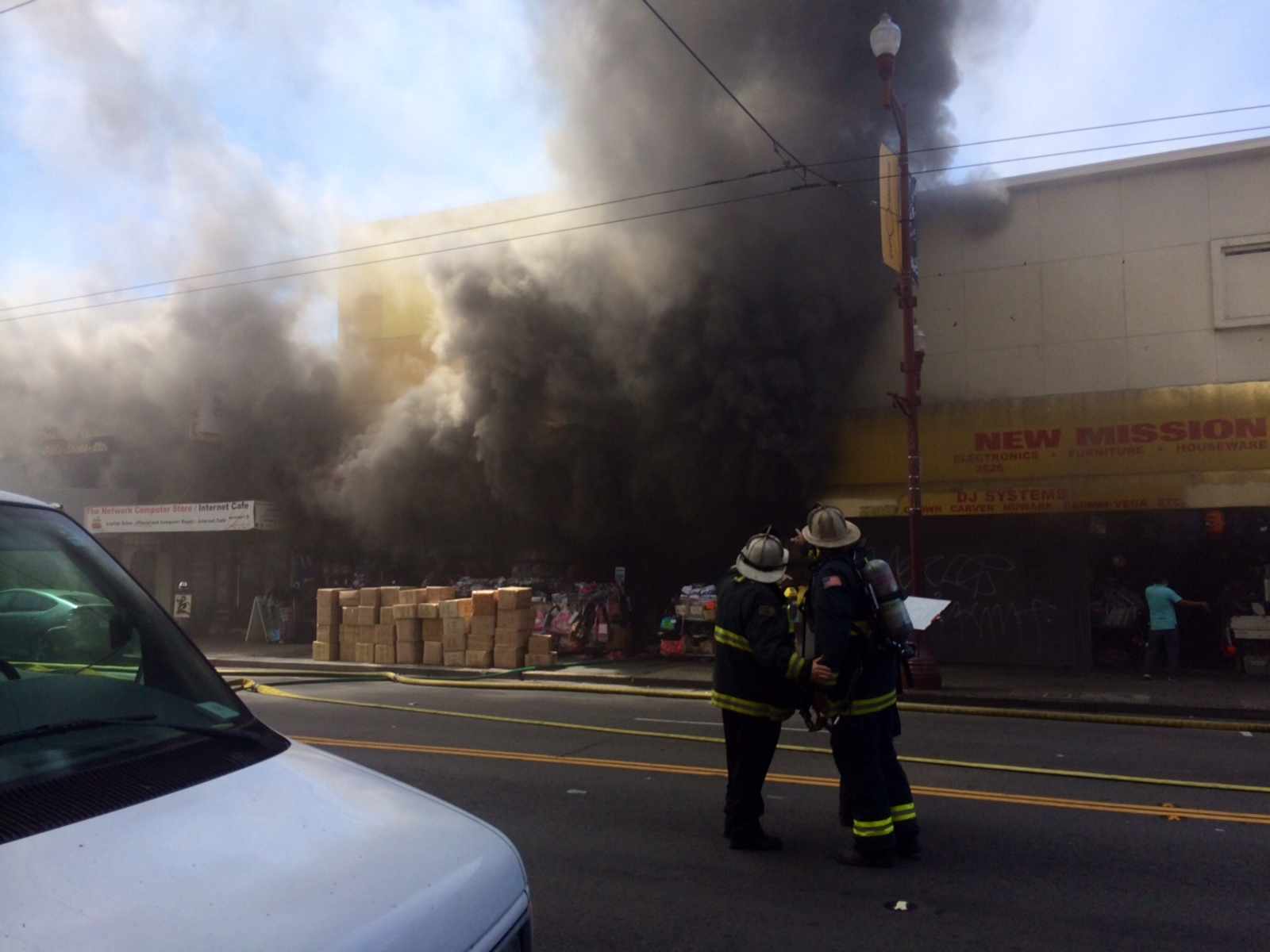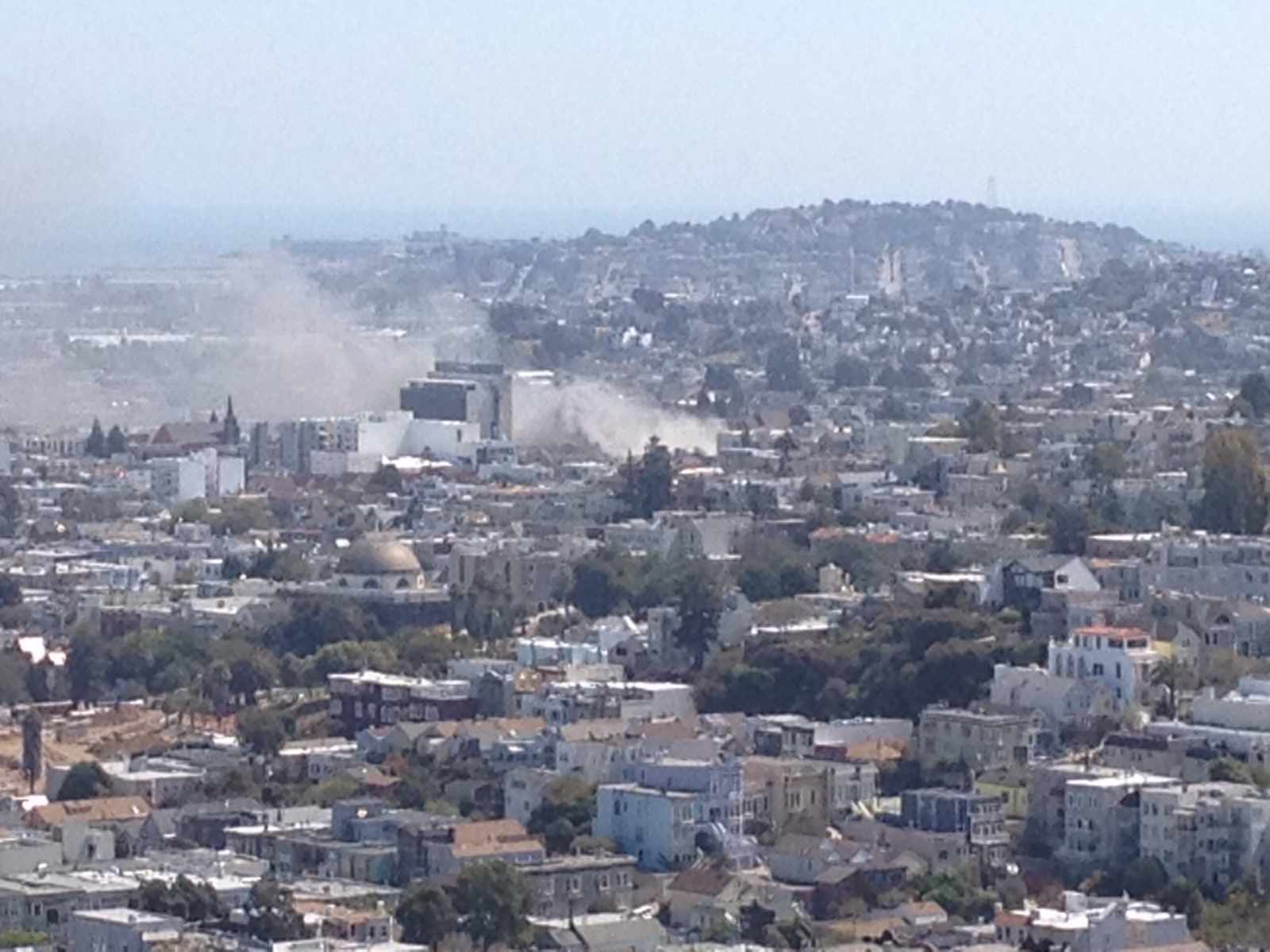 The plastic-smelling smoke currently whafting through Southern Mission is coming from a fire in two Mission Street dollar stores between 22nd and 23rd. Details are sketchy, but buildings across the street, including the US Bank Building, have been emptied out due to the smoke. We'll update if we learn more.
Update: It is now a three-alarm fire:
Mission Street Command is striking a 3rd alarm. Assignment to follow…

— Scanner Says… (@ScannerSays) September 4, 2014
Update 2:05pm: The fire seems to be spreading, as far sound as the Payless and Verizon stores, and making its way torwards the Sketcher's store at the corner. Smoke is still billowing from the burning buildings: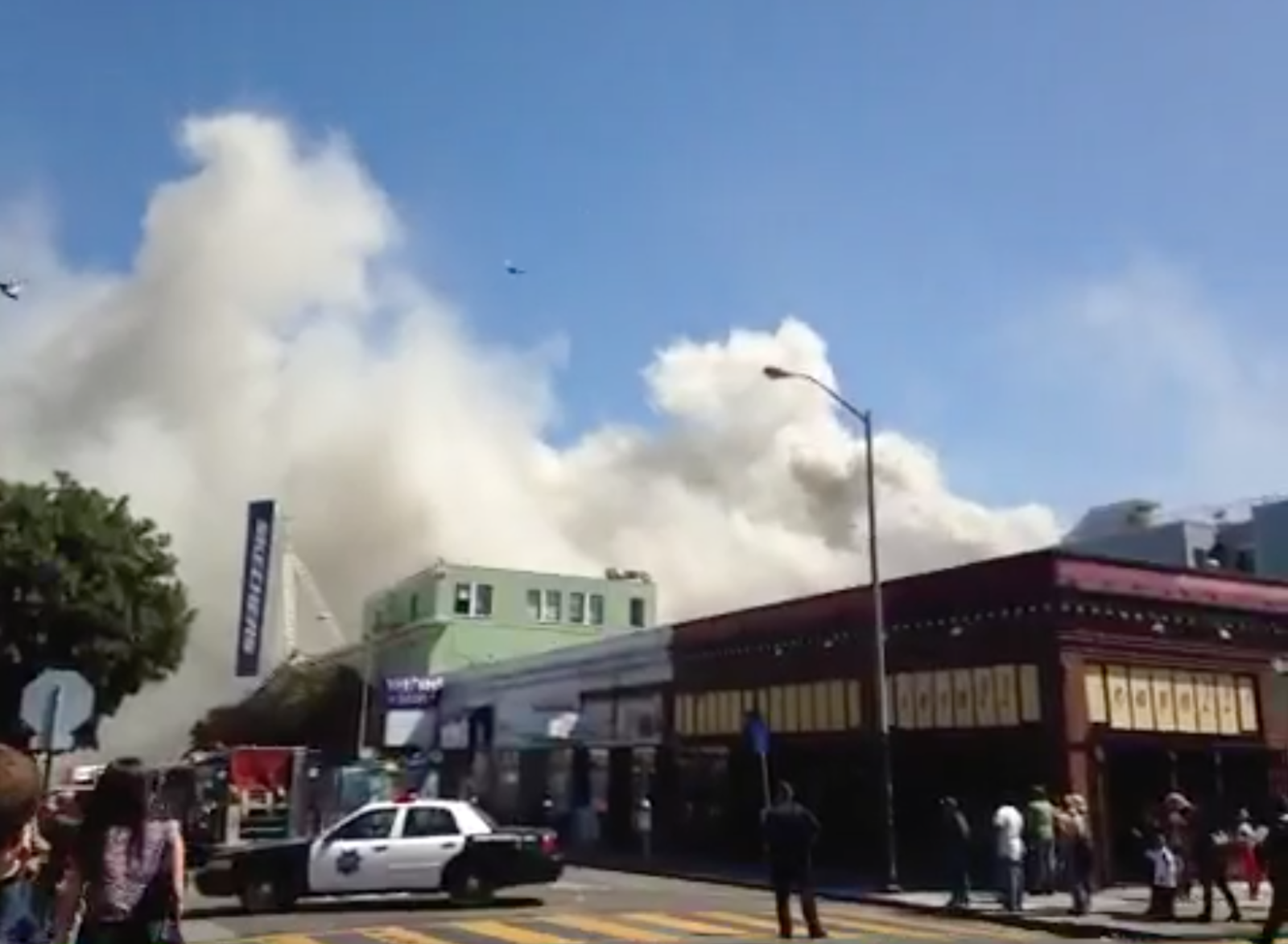 The smoke has reportedly "blanketed" Potrero Hill, and has filled most of Inner Mission.
Thick smoke blanketing our neighborhood in Potrero hill from the structure fire in the Mission pic.twitter.com/Alq9MP89RR

— Mark Hogan (@markasaurus) September 4, 2014
According to Mission Local, this is one of the worst fires seen in the Mission in recent years. We agree with that assessment.
Update 2:20pm: Fifth alarm:
Mission IC is now striking a 5th alarm fire.

— Scanner Says… (@ScannerSays) September 4, 2014
[Second and third photos via tipsters]