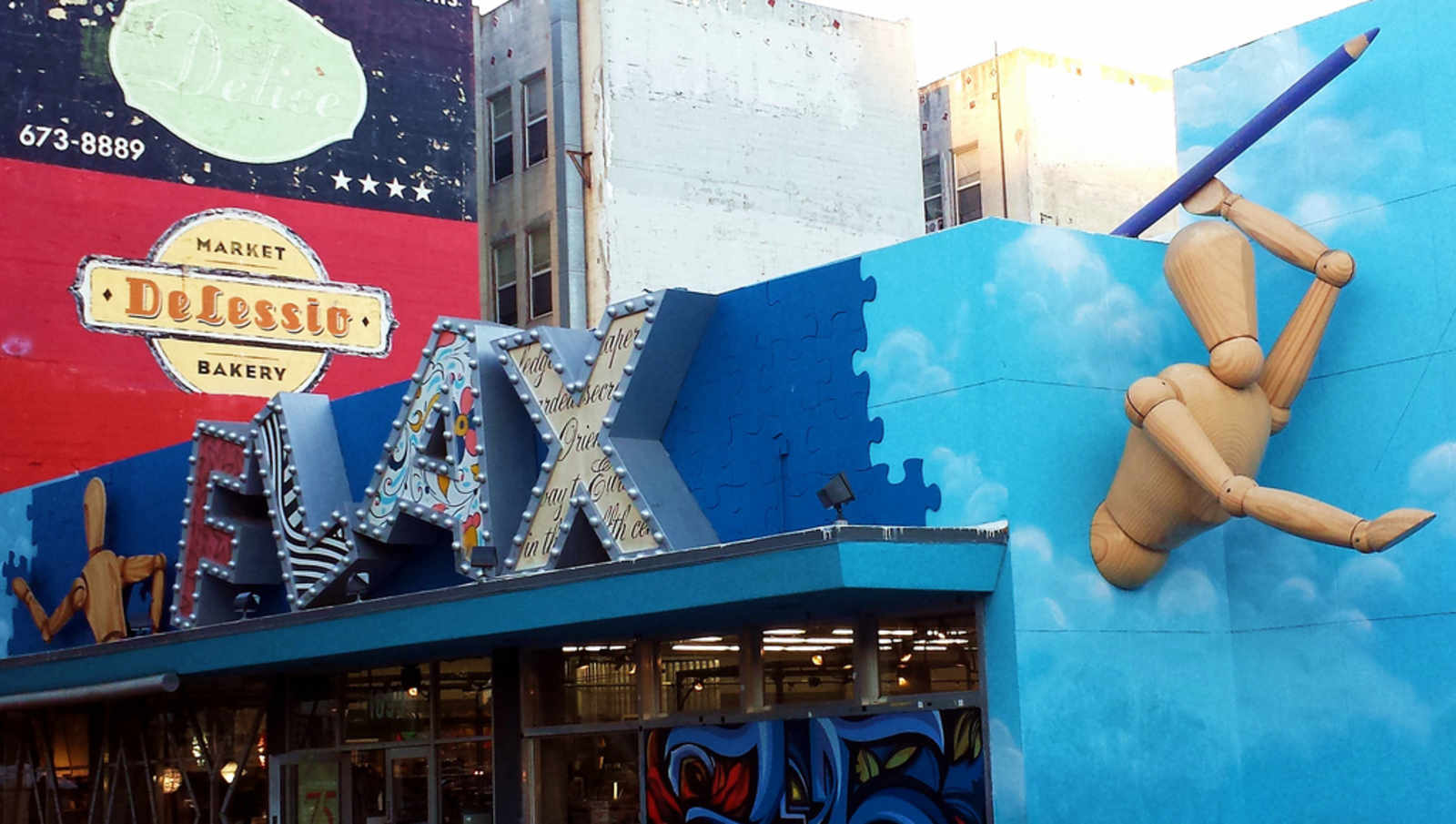 As we regrettably mentioned in May, the beautiful Flax Art & Design building has been slated for demolition in favor of nine stories of condos. Now, SocketSite unveils the plans for the long-standing art store at the corner of Valencia and Market.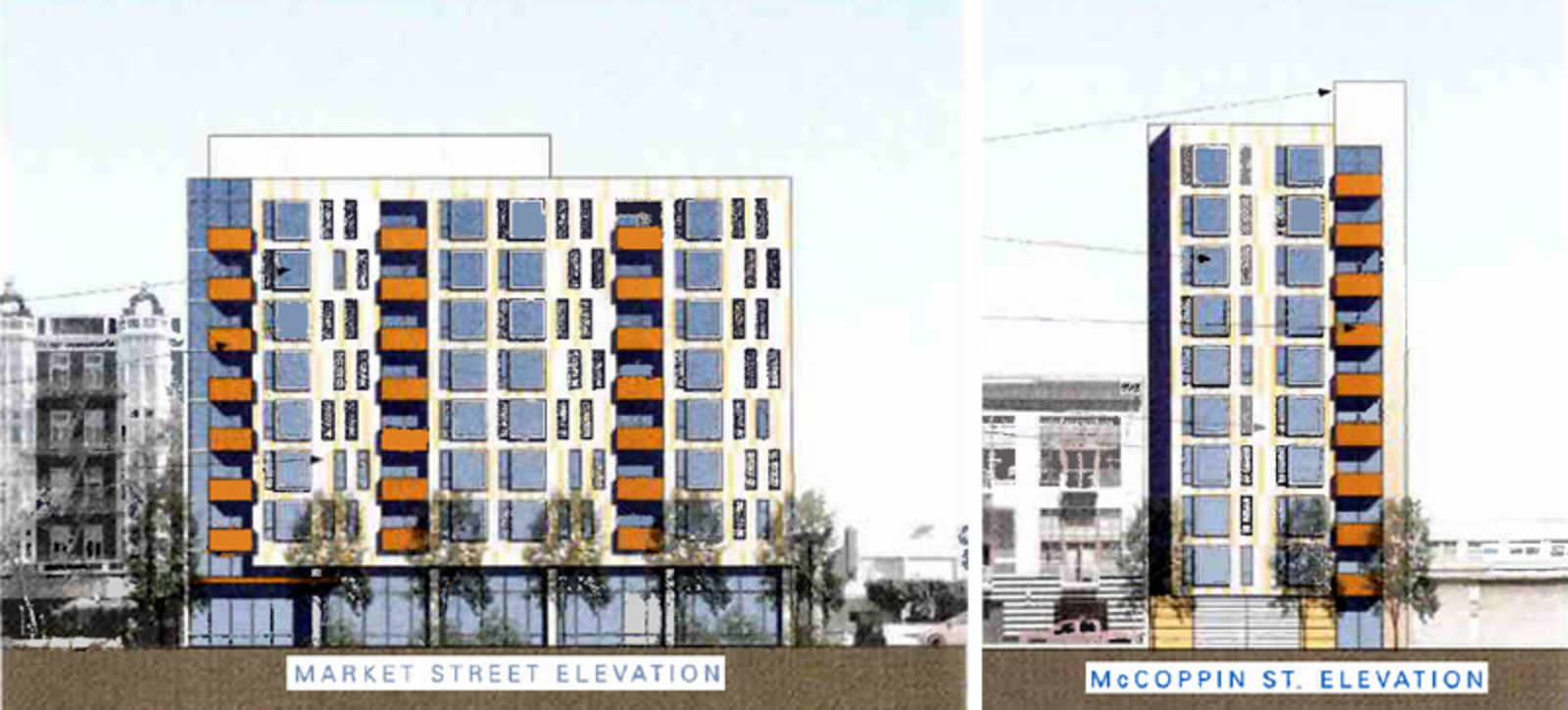 In the process of being designed and refined by Solomon Cordwell Buenz, the preliminary design concept for the development calls for the project to finished in stucco with painted metal balcony guardrails, as rendered above, and with two internal courtyards.
When developers initially filed a Preliminary Project Assessment with the Planning Department, they noted the "project was designed to be respectful to neighboring buildings by providing setbacks." And while the building may be "respectful," it is still damn ugly.
Nevertheless, the proposed building will bring 160 residential units to the corner, along with a 4,500 square feet of commercial space and 123 parking spaces.
However, development is still years away. Flax still holds a lease for the existing space, Hoodline reports. That means demolition likely won't begin until after December, 2015, when the art supplier's lease expires.
[Photo: Patric Butler | Story: SocketSite, via Hoodline]