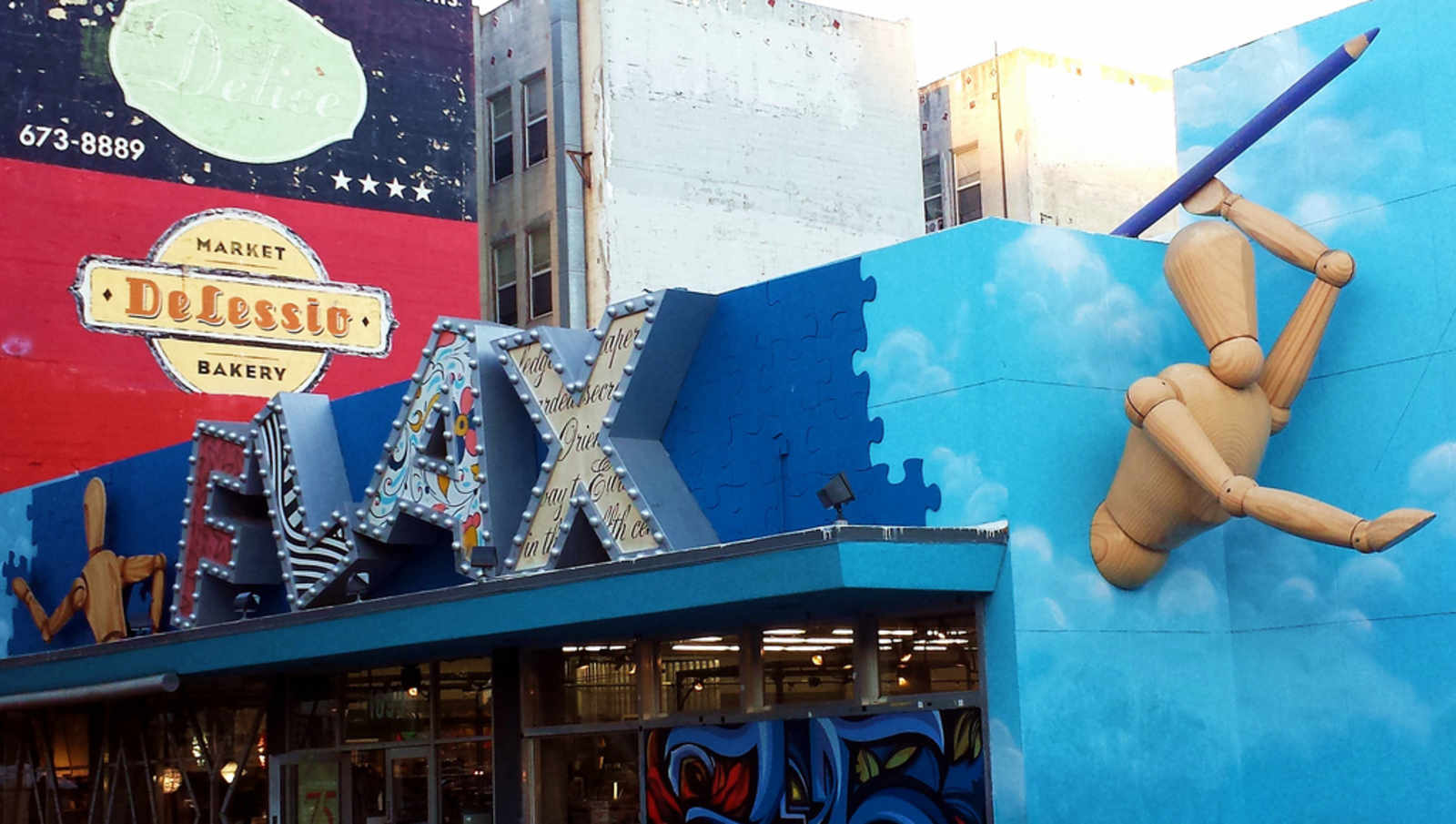 This again?  Yup, this again.  We here at Uptown Almanac have written so many of these stories on doomed neighborhood institutions lately, we cannot dredge up the energy to be creative about it.  But here we are: FLAX Art & Design at the corner of Valencia and Market is shaping up to be next target of condo frenzy.
The Preliminary Project Assessment filed with the Planning Department on March 28th sums the plans up nicely:
Demolish existing 60 year old 1 & 2 story industrial/commercial building and surface parking lots. Construct new 9-story residential (160 units) and commercial (4,500 sf) building with 123 below-grade parking spaces. Proposed project was designed to be respectful to neighboring buildings by providing setbacks; access is from side streets; building and main courtyard are oriented to take advantage of sun exposure and light; ground floor retail activates Market Street.
Hoodline, who broke the news of the plans, notes:
Flax Art & Design is a family-owned business that opened its first shop in San Francisco in 1938. This specific location began as a warehouse and discount retail store in 1977, and became the flagship store in 1981.

We spoke to a Flax manager on duty to ask if the company was aware of the plans, and she confirmed that they are aware of what's going on. She said that nothing is set in stone, and if anything did happen, it wouldn't begin for another two years.
This sounds a lot like the reaction of the owners of Elbo Room, who insisted the venue was safe despite the building owner pushing demolition plans forward.  But who knows—we'll just have to sit back and see how this all plays out.
[Photo: Patric Butler]