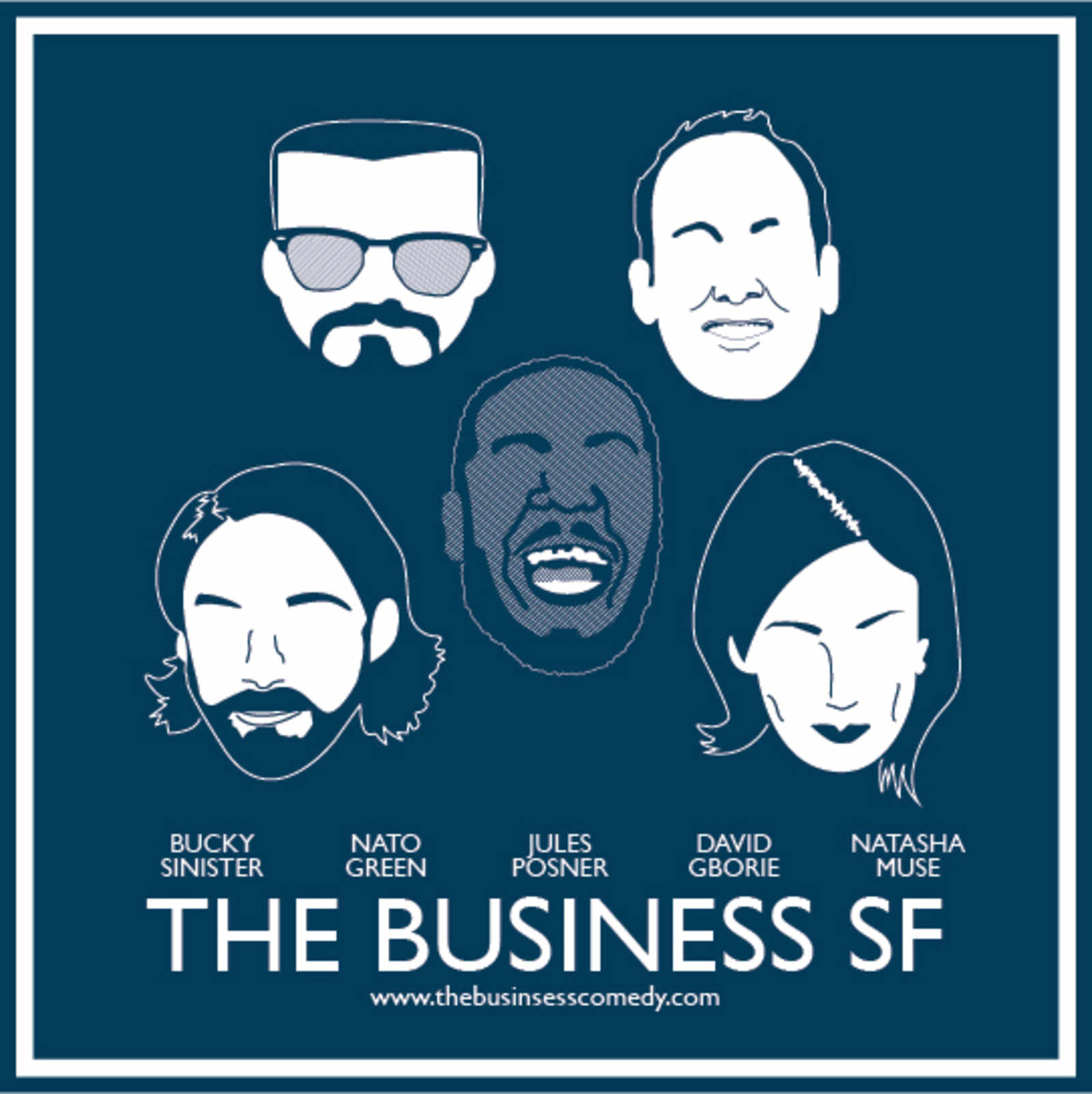 You've got a few last chances to catch a really funny and interesting show in the best little comedy basement in the city.
Underground comedy institution, The Business, is relocating yet again come September 18th, from Lost Weekend Video, to the Hemlock tavern. They moved earlier this year from their long-time home, The Dark Room, when it temporarily closed because those Spamalot dicks sent a cease and desist letter.
The reason for September's move? Business regular Jules Posner says that they saw an opportunity to expand: "The Hemlock just happened to have Friday nights open up in the near future, and we thought it would be a great opportunity to step up to a higher capacity venue in a primetime slot."
The venue is bigger and louder, but he promises the format won't change, which is good news. The two big reasons I love this show: it's got an incredibly loose format (something like The Benson Interruption where there is a second comic around to butt in whenever they feel like) and it gives the talented mainstays a unique opportunity to practice longer sets on a regular basis, so they can take their craft to the next level. Since there is another comic around to shoot the shit with, comedians can test weirder, newer material without getting marooned or losing step.
It's a format that's helping comics evolve. Former Business SF comics Sean Keane, Caitlin Gill, Chris Garcia, Chris Thayer, and Anna Seregina are establishing roots down south via The Business LA. The franchise has even extended to the East Coast. Original Business SF member Alex Koll (along with Jared Logan, Kara Klenk, and Michelle Wolff) launched The Business-NYC, which appears twice-monthly at The Stand.
Expansion is great for the comics, but the intimate, quasi-conversational style is perfectly suited for Lost Weekend's tiny basement.
Catch it there while you can. Mondays at 8pm. The show is only five bucks.