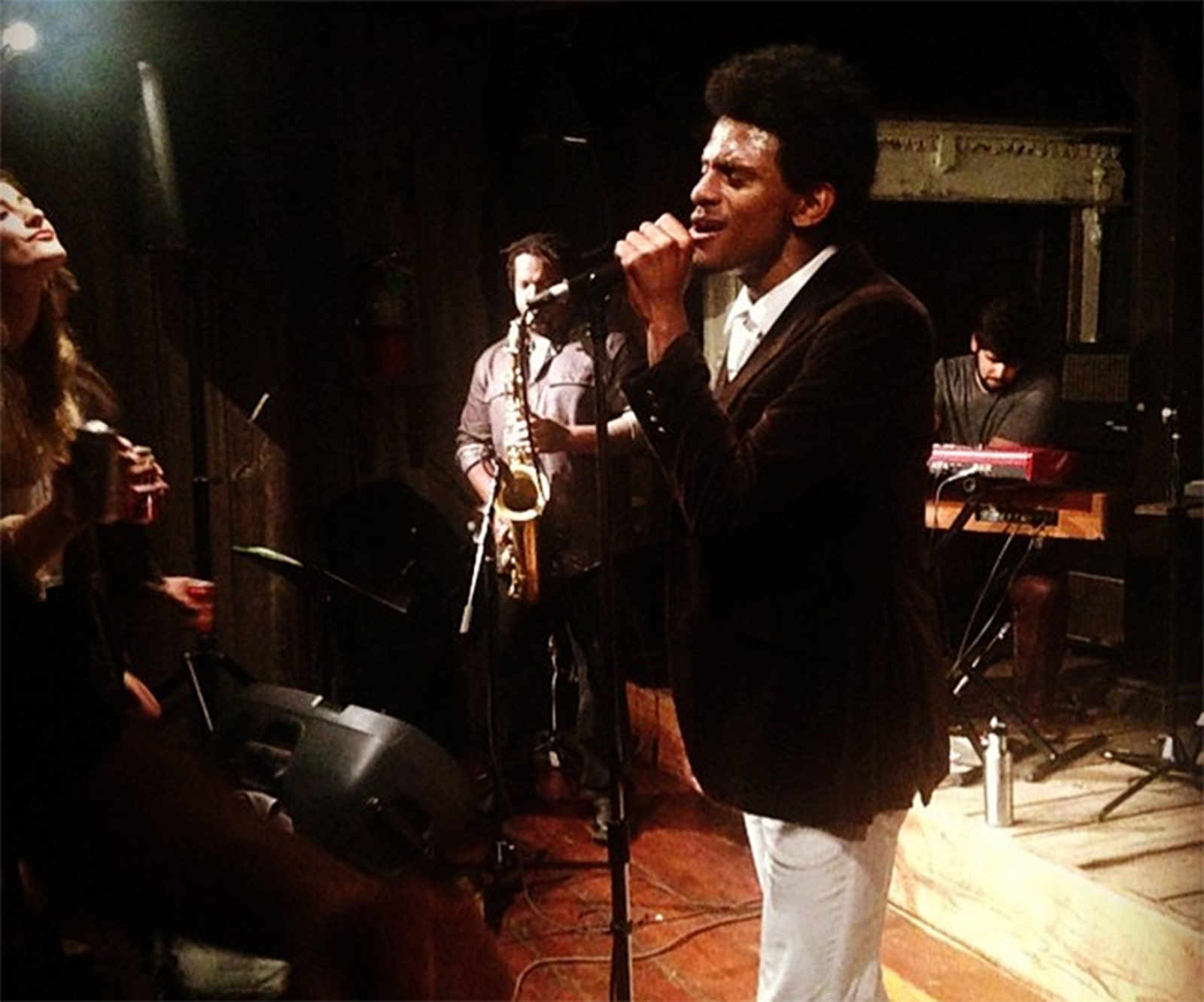 For years, Viracocha was the Mission's favorite worst kept secret. Upstairs you could shop for all your niche home-decor needs: potted succulents, charming typewriters, and faded LP sleeves. Downstairs was a different world. It was a not-so-secret place for bands, poets, and songwriters to perform in a room that looked more like an idyllic log cabin than a typical venue. But it turns out all the handmade lights and wood panelling that gave Viracocha its signature charm also put the venue at risk. Inspectors from the City's Entertainment Commission told John Segel, owner of Viracocha, that the venue was not up to code from an electrical and structural standpoint. Segel closed Vira and began a delicate process of revamping the venue, while keeping its original mystique.
"We rewired the entire space" Segel told Uptown Almanac. To power PAs, amps, and anything else bands needed, Segel and the community of volunteers used flex wire and extension cords to make power. That didn't sit well with the city. They had to hardwire all of that, replace hand made lights, and build fire exits. For a small venue smack dab in the middle of one of the City's most expensive neighborhoods, it sounded like a death sentence. But Segel viewed it as an opportunity.
"We lucked out," says Segel. "[the city] could have fined us. Electrical alone could have fined us nine times the amount each permit that we would have had to been gotten in order to do the stuff that we did. But they didn't fine us." After months and months of work, and a heroic effort from the Viracocha community, the venue is back up and running and up to code.
Last week, hundreds of people came out to Viracocha's re-opening headlined by Con Brio, a funk powerhouse that kept the crowd dancing the whole night. Con Brio drummer Andrew Laubacher is no stranger to Viracocha, having played dozens of gigs at the venue in the past four years. Andrew said the re-opening felt like a welcome home party for the community. "I think San Francisco, for all the flack it gets, still has a community. There are people that are willing to work and fight and struggle for things that we want to keep open."
To Segel, Viracocha's mission is about making sure that community is connected. "When we congregate and listen to music, listen to poetry, find out that we are creative beings, that we have our hearts and minds outside of the day to day 'Hey, how ya doing?' There's a little bit more substance to our lives that we rarely get to share or experience. So, it's always focusing on being more connected."
[Photo: dangerventure]