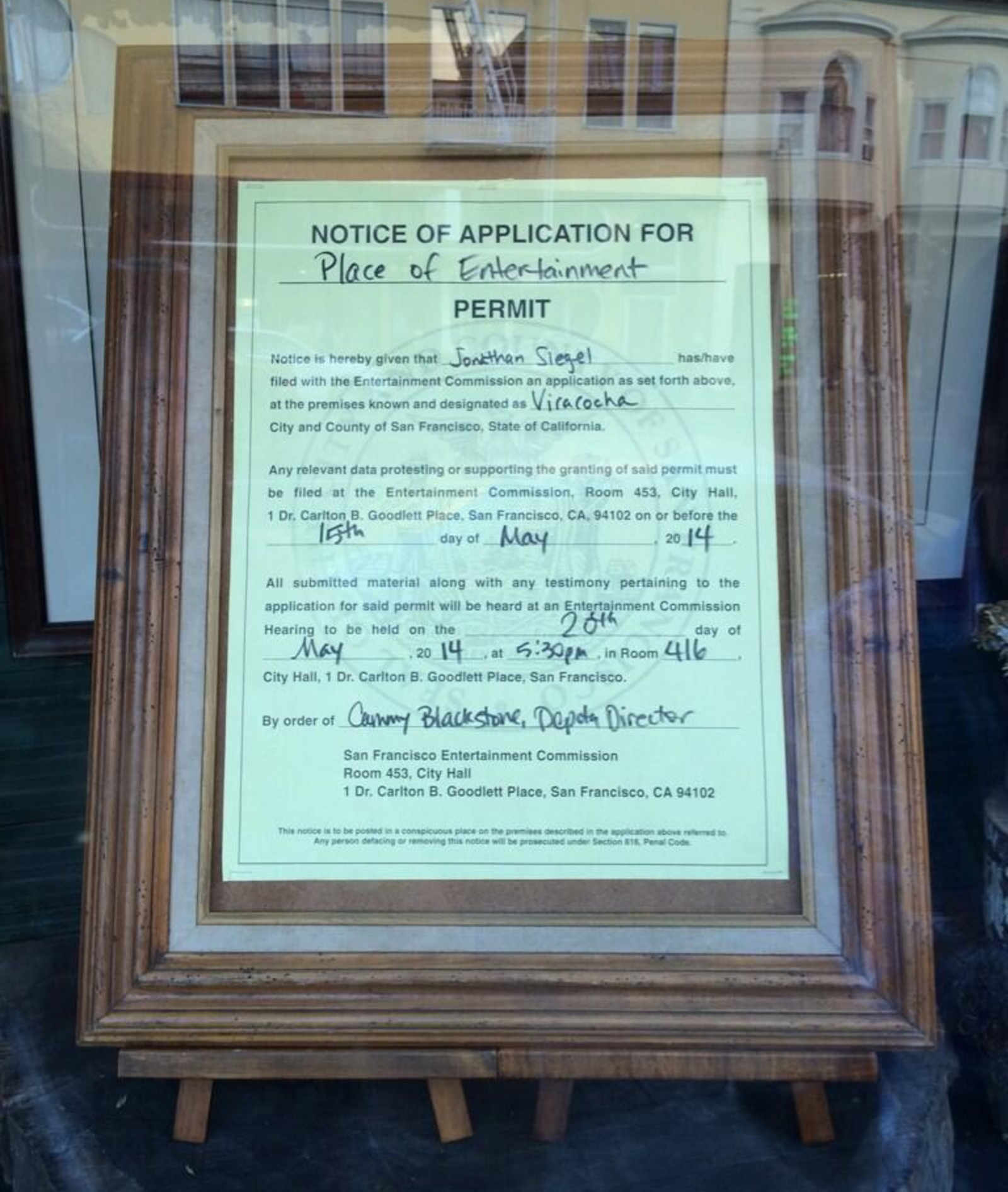 Despite its outward appearance, Viracocha is much more than a twee antiquary with an absolutely incredible shitter.  Beneath their wooden shop and all-star facility is Viracocha's basement performance space, and that stage is truly a neighborhood treasure—it's been host to almost every kind of event, from poetry, music, free university lectures, and all the way to artists like Blek le Rat doing live work.
But that venue closed at the end of December because it was a clear code violation (and lacked the necessary permits to boot).  As the SF Weekly reported:
No matter what you call it, there's one rule at Viracocha: Keep it quiet. For the past four years, all of these events have technically been illegal, on account of fire codes, that one big staircase, and the lack of ADA compliance. No one's allowed to talk publicly about the venue or promote its events.
But Viracocha's venue has always been an open-secret, despite the rules.  Even the SF Fire Department is alleged to take rookies through the space as a "just in case" preparation.  And that's exactly what got it shut down.
However, just as the owner began attempts to sell the business (and it's hefty $10k/month lease), he's filed for an entertainment permit to bring the venue above board—an assuredly necessary step in preserving its value and keeping the strong community Viracocha has built over the last four years.  And should you want to support their efforts, an Entertainment Commission hearing will be May 20th at 5:30pm in City Hall's room 416.
[Photo: Kate Conger]