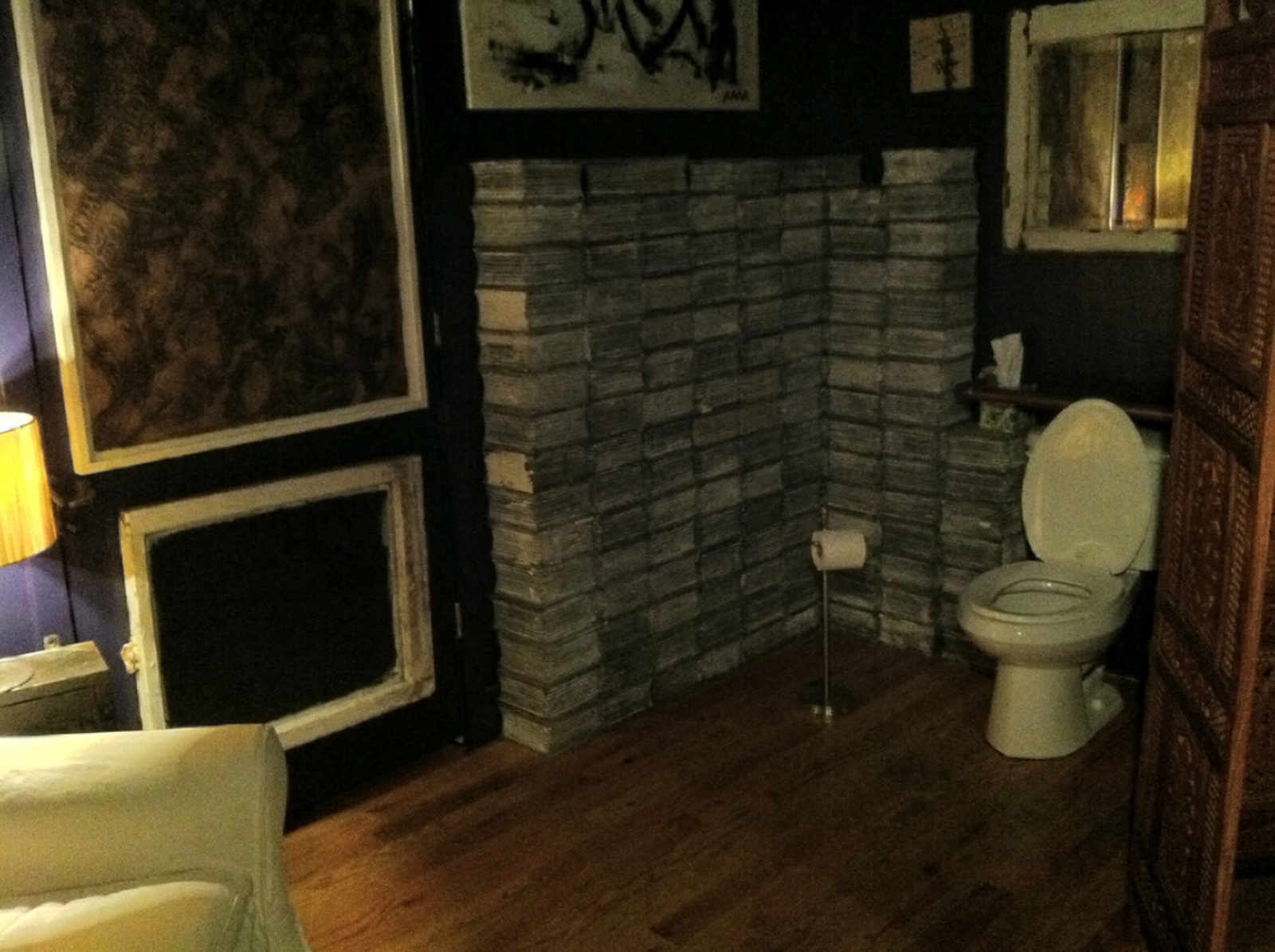 When it comes to being potty positive, Valencia Street has been long known as the Mission's premiere place to plop out a pound or two.  But Viracocha's spacious den of a bathroom really stands out. It's host to a plush armchair, ample lighting, the occasional sleeping cat, a sink so big a small person could bathe in it, and a vintage bathtub for people who need to take their restroom experience to the next level. It's quite lovely, really. (In fact, there have been many times your gasbag editor has stumbled into Viracocha to "check out their typewriters," only to beeline it straight for the office.)
So it's no wonder that Viracocha's fantastic flush has been named one of "America's Best Restrooms" in this year's annual "America's Best Restroom® Contest."  And the contest holders think quite highly of the bathroom!:
From the outside it's an inviting, rustic looking boutique. Once inside, Viracocha's quaint and cozy charm come to life beneath the high-beamed ceilings that house vintage clothing, antique furniture and other unique collectibles. Nestled in San Francisco's oldest neighborhood, Viracocha is a haven for local artists, writers and musicians. This eclectic vintage store has become one of the Mission District's most popular destinations – predominantly for its posh potty – which patrons say resembles a "Zen retreat" so magical you will wish you could live in it. Featuring Tiffany table lamps, a Victorian bath tub full of stones, and a cozy white arm chair, it comes as little surprise to locals that Viracocha's ornate, spacious bathroom has been called "one of the top 10 places in the city to take a date" by several San Francisco bloggers and named as a finalist in this year's America's Best Restroom contest. "We regularly have to tell visitors to hurry up the tour, " joked store owner, Jonathan Siegel.
That's right, Viracocha's shitter is on of the best places in the city to take a date (especially one you just met on OkCupid).  And, remember, you heard that from several San Francisco bloggers.
Should you want to vote for Viracocha in the contest (or ogle at Ground Kontrol's Pac-Man mosaic on the floor of their bathroom), the ballot box is open until October 31st.
[Photo by CateyCate] [via SFist]