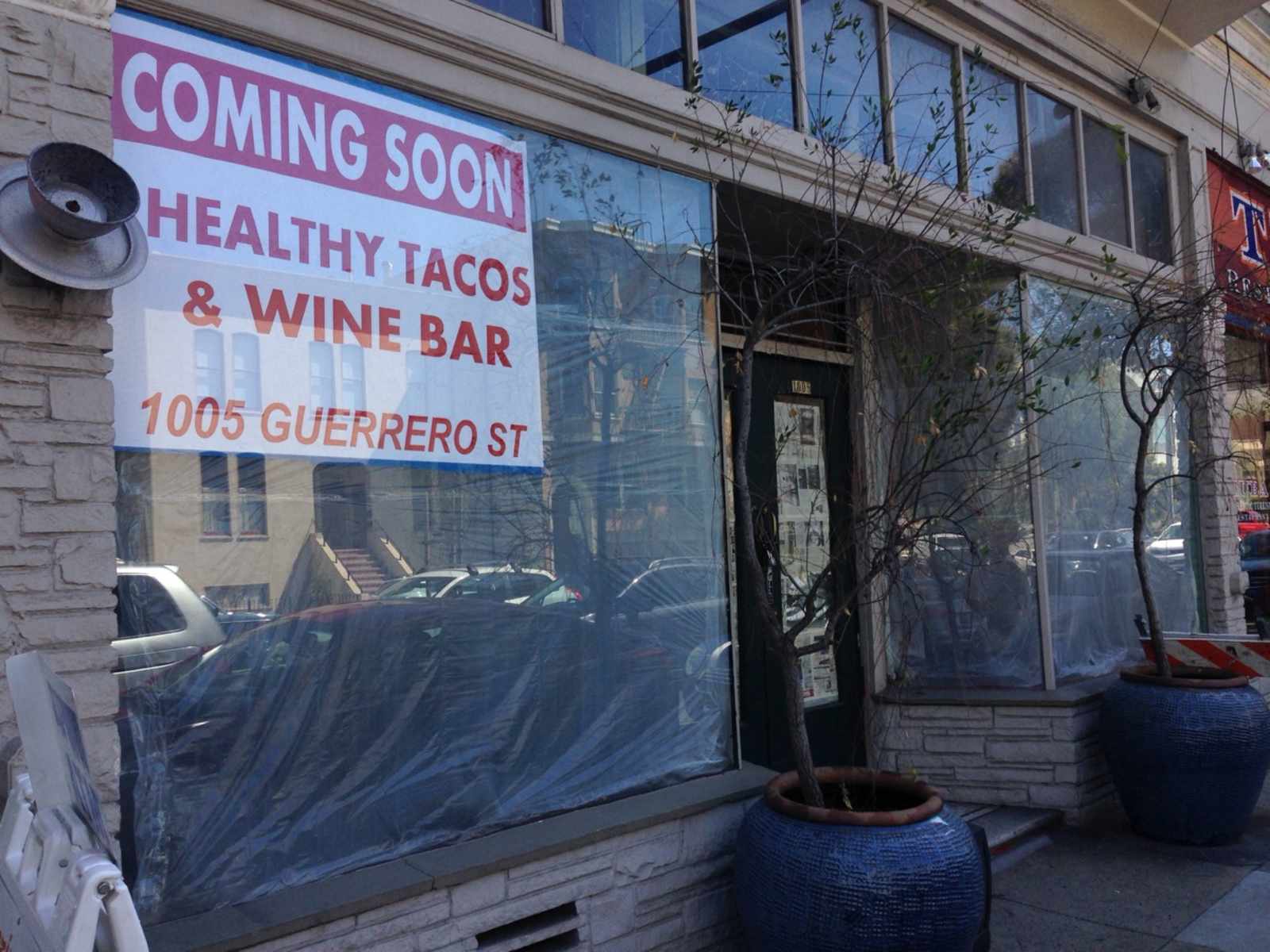 Last summer, we were bummed to hear that the undeniably chill Cafe Que Tal was forced to close by their landlord jacking the rent by 200% with two weeks notice.  Now the same landlord is turning the beloved coffee shop into a "healthy tacos and wine bar" spot. (Which makes perfect sense because nothing quite compliments being healthy like getting shitfaced on wine.)
According to Tablehopper, the boring tacos/wine bingeing gimmick is from Luisa Hanson, a landowner dubbed "ruthlessly nutty" and "a mean nut" (she's a nut!) by the many restaurant and bar tenants she's preyed on over the years.
Much like Que Tal's situation, when San Francisco was going through its last dive bar purge in 2007, Hanson had a dragged out fight with now-closed John Barleycorn Pub.  The Guardian summed up her sleaze at the time:
Unfortunately for the Barleycorn, its lease is up, and it's part of a building that was recently purchased by Luisa Hanson, a controversial local entrepreneur who owns several other properties in the area, including Luisa's on Union Street and Delaney's in the Marina. Hanson refuses to renew the Barleycorn's lease, and it's rumored she plans to turn the building into a new restaurant. […]

But the notoriously elusive Hanson — who's obtained licenses for more than 22 businesses in the past two decades, most of which closed within two years or never opened at all — wouldn't discuss the future of the 'Corn, much less consider their [patron's] pleas.
She then tried to reopen the space as Duffy's Irish Pub, but it ultimately became Contraband Coffee.
So here we go again: another half-assed attempt at foodie relevance from a serial failure.  Only this time, the predatory shit is dumped in our backyard.
[Photo: WBTC]