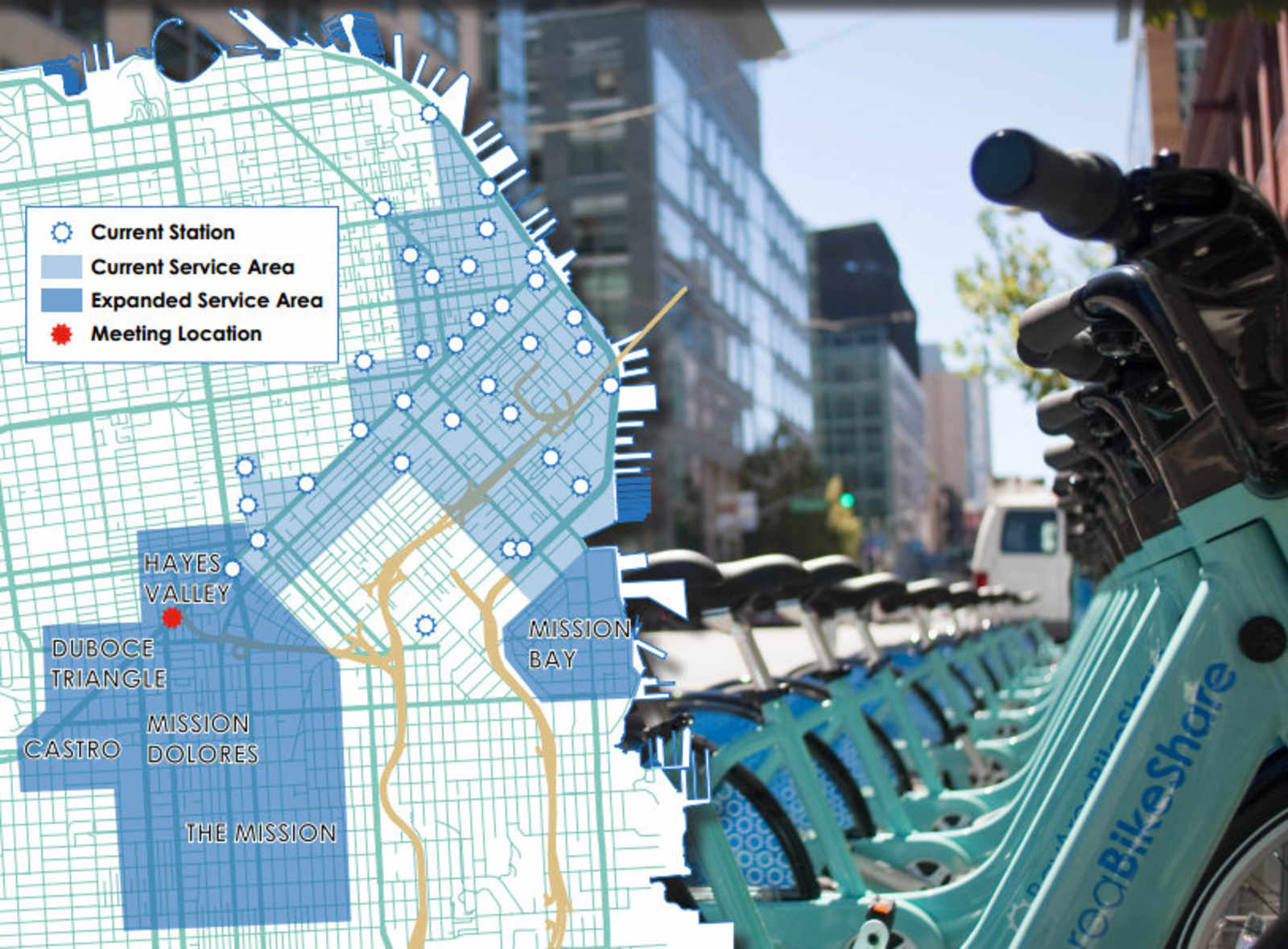 Following the fairly successful rollout of Bay Area Bike Share last summer in downtown areas, SFMTA was poised to expand the bike-sharing program to residential neighborhoods earlier this year.  However, that expansion has been delayed until the fall "at the soonest" as Bixi, the company that provides the hardware and software for BABS, has filed for bankruptcy.  Streetsblog reports:
"Our main technology and software provider is actually for sale," said [SFMTA bike-share program manager Heath Maddox]. "We should know what becomes of that sale later this month. Hopefully, it'll be bought by our current operations and maintenance provider [Alta Bicycle Share], and they could just move, without a hitch, and once again fire up production."

Maddox said after the sale and re-organization is completed, "it takes five to six months to produce the equipment once it's ordered."
The immediate future of the program looks pretty grim, as Maddox noted the fall expansion would only happen if "everything went very well."  Of course, the local bike thief business community might bring bike-share to the neighborhoods soon enough.
[Photo: Streetsblog]