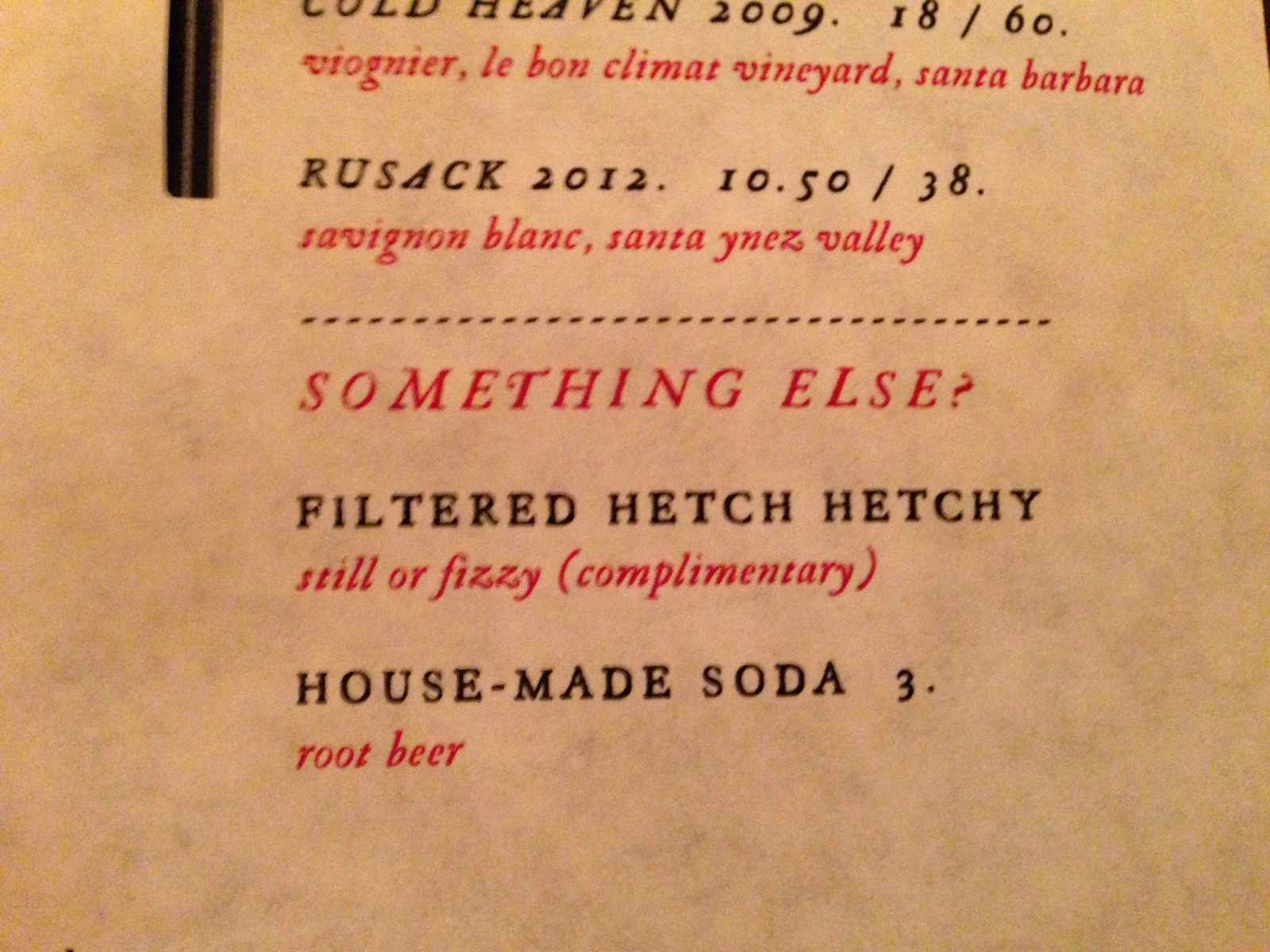 Rebranding tap water to sound like something it's not is nothing new (Pepsi has been doing it for years), but as John Clarke Mills points out, Magnolia Brewery's latest attempt to sex up the government mind control that comes out of our faucet is particularly literal:
This town has lost its mind. For those of you who don't speak bourgeois, Hetch Hetchy water comes from your faucet.
Clever joke, or cunning way to dupe tourists into thinking they're getting something special?  Either way, well played, Magnolia.