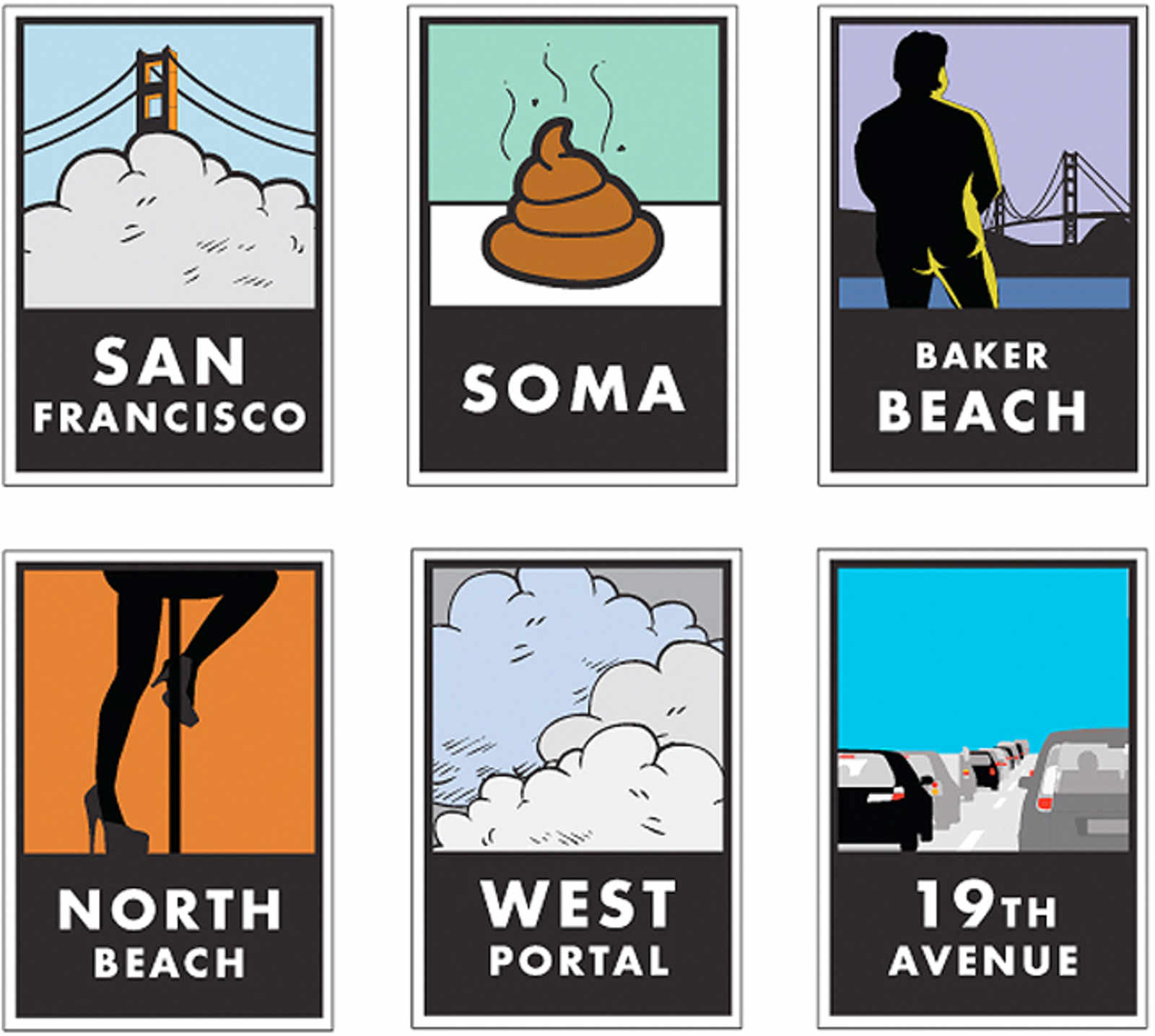 A million years ago, the guys at Ape Do Good Printing put together a killer set of parody Michael Schwab shirts, featuring a truck full of dead pigs for Chinatown and a crusty gutter punk for The Haight.  We clamored for someone to design more of 'em, but it never happened.
Well, fortunately for us, designer Irina Blok came across our call and accepted the challenge over the weekend.  And, if I do say so myself, these make a fine addition to the originals (although maybe SOMA's cute lil' sidewalk poo should have a box over it?)
If you want to get one of these for yourself, they'll be up on Irina's CafePress in the next day or two.