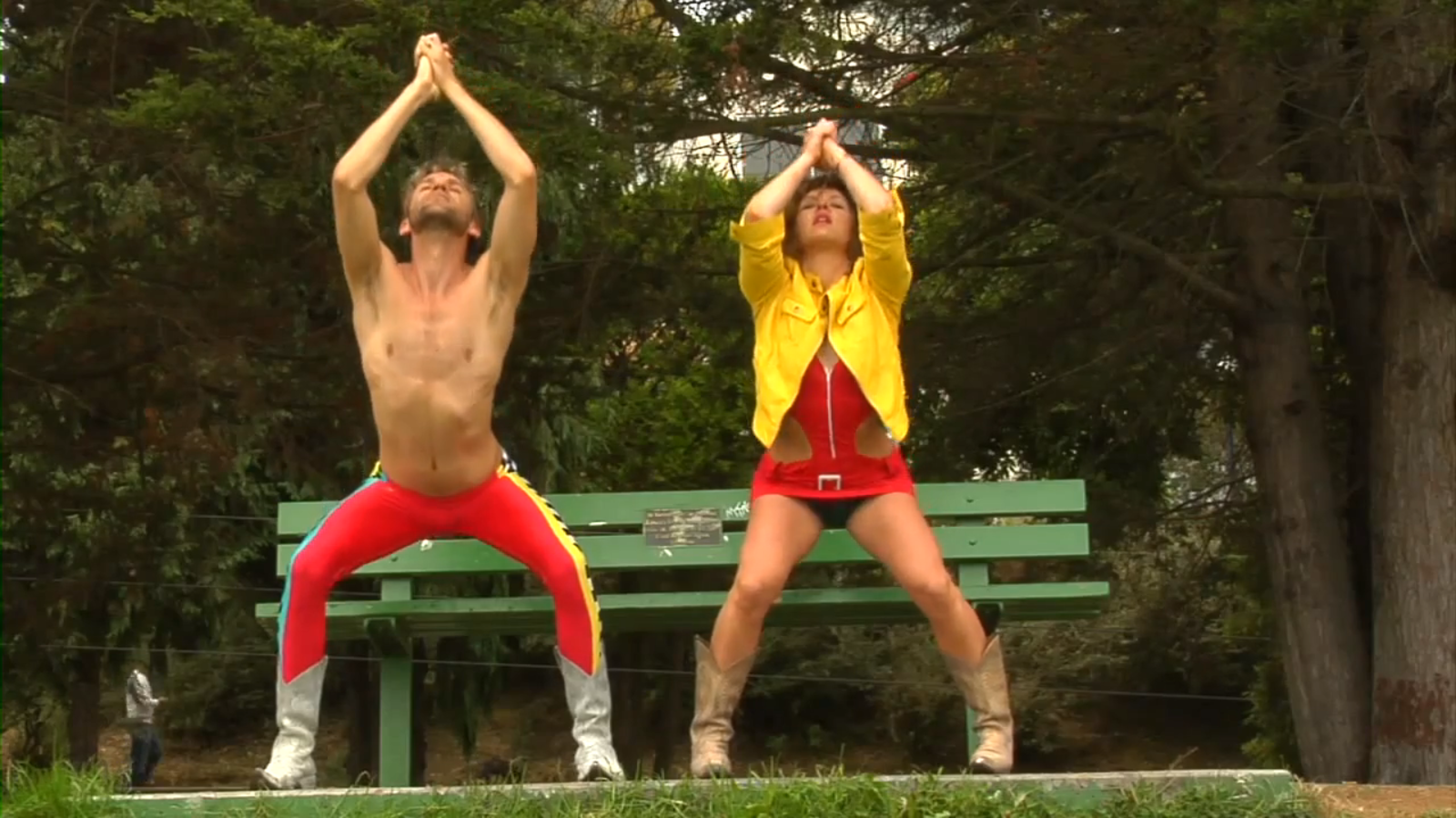 Parks.  Man, they grow up so fast these days.  It feels like just yesterday that young Dolores could drink from when the fog burned off until it rolled back in.  But not anymore.  Oh no.  Now her metabolism has slowed down and she has to exercise to maintain her sleek 96-year-old body.
First it was yoga in the park, a convenient way to be social and stay buff without having to spend money on a studio and icky stuff like that.  More money for cold beer and maybe cold water, amirite?
But yoga wasn't quite cutting it.  We got rid of the weed dude so we'd stop eating three dinners a day, but the pounds we still piling up.  So here comes Critical Ass, a spandex-inspired dance class on Sundays throughout our summer.  It even includes Doritos:
It's not entirely clear when this sweaty 80s-inspired shitshow starts, but it's either this or next Sunday at 3pm.