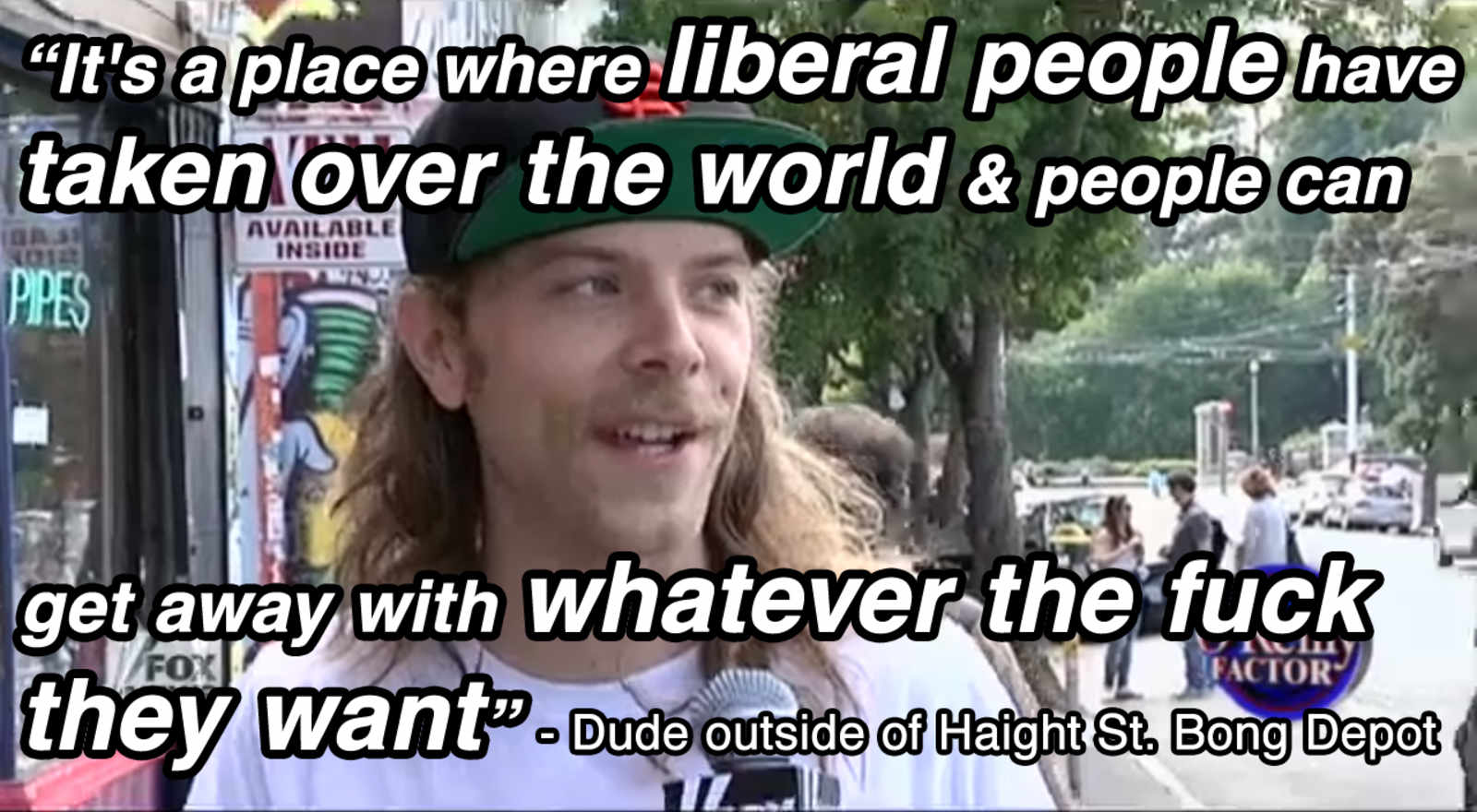 Sassypants Fox News anchor Bill O'Reilly dispatched Jesse Watters to the smut-ridden streets of "Nancy Pelosi stronghold" San Francisco to ask: "Why do people hate 'The Factor'?"  The resulting segment is, perhaps, one of the best pieces of journalism ever produced:
I do have to say, I was quite disappointed with Skater Jesus's resounding praise of Bill after his epic build-up, but let's move past that for a second.
After the duo of tort reformers joked about suing their punchy detractors, they got all perplexed as to why The Haters By The Bay couldn't describe why they were down on their brand of righteous Fair and Balanced journalism.  In their minds, if the freaks within the capital of lefty intelligentsia can't make the case against Fox, the network must be a-okay, right?
But it's curious that they couldn't find a single person capable of calling out the network for pushing a right-wing agenda to such an extent that Comedy Central devotes an entire half-hour show to ridiculing them for it.  Or that Bill says "some people say" every time he wants to inject baseless opinion into the discussion (I saw that Robert Greenwald movie, too).
Maybe it's because they were interviewing people with cats on their shoulders?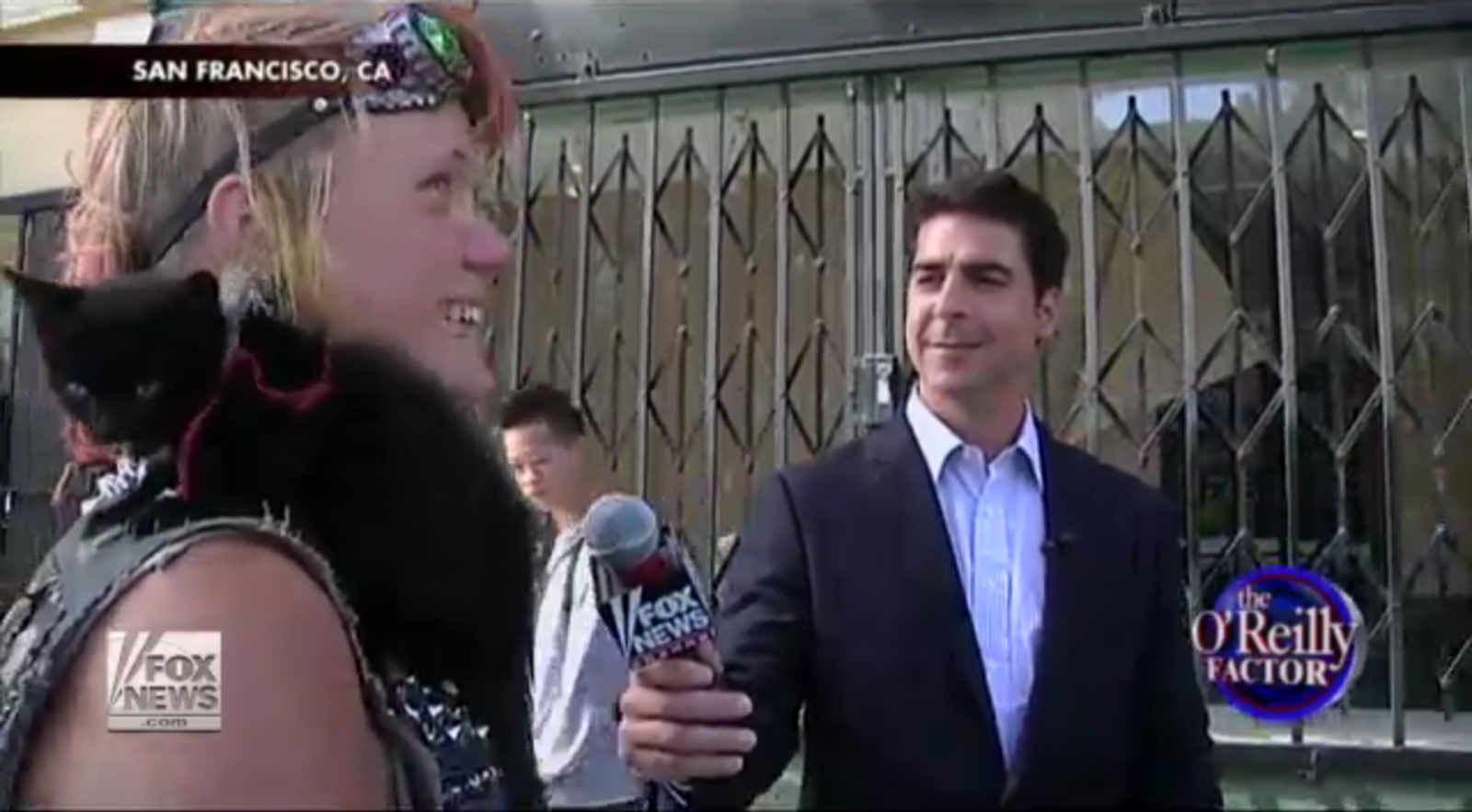 Anyway, hope Jesse had a good time visiting SF and belittling trannies!