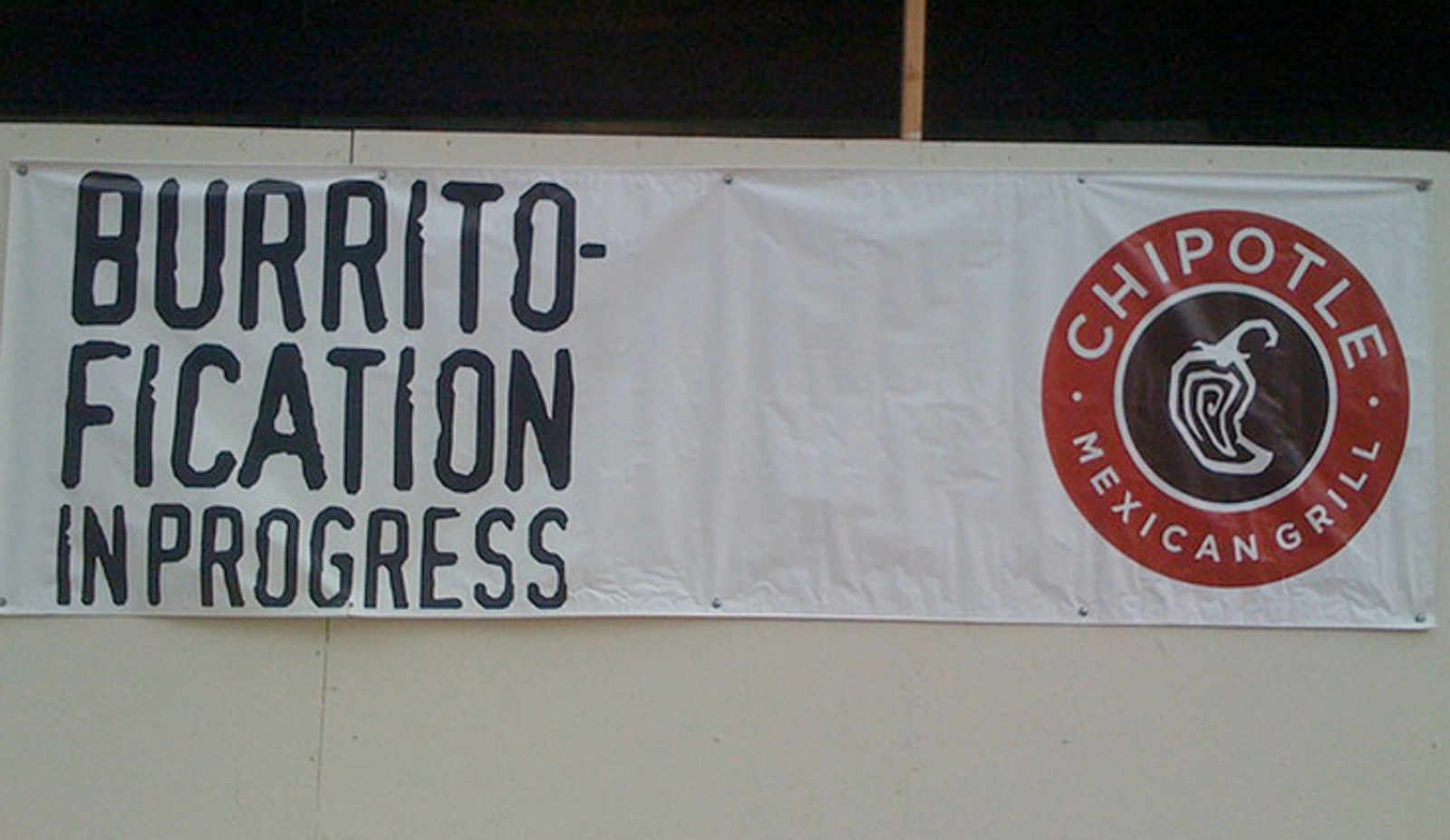 Chipotle, America's "feel good" Taco Bell and 5th best carne asada burrito manufacturer in San Francisco, is closing in on the hallowed grounds of the Mission District.  According to Grub Street, McDiego's tenth SF location is set to open in mid-2013 at Church and Market—a mere 5 blocks away from La Cumbre, where burritos are claimed to have been invented some 43 years ago.
But this is no boring old Mission Street taqueria.  They're improving upon that stale taqueria experience with a big ass outdoor patio, beer and margarita service, fountain soda for days, and a variety of salsa.
Chipotle's spokestaco filled in Grub Street on that this means for the company's future:
"Our locations so far in the Bay Area have been in high-traffic areas or more suburban areas, and this marks the start of a move into more urban neighborhoods which we're really excited about."
I'm not exactly sure what that means, but they're probably not planning on plopping down location #11 in Union Square.
Oh, in case you were wondering…