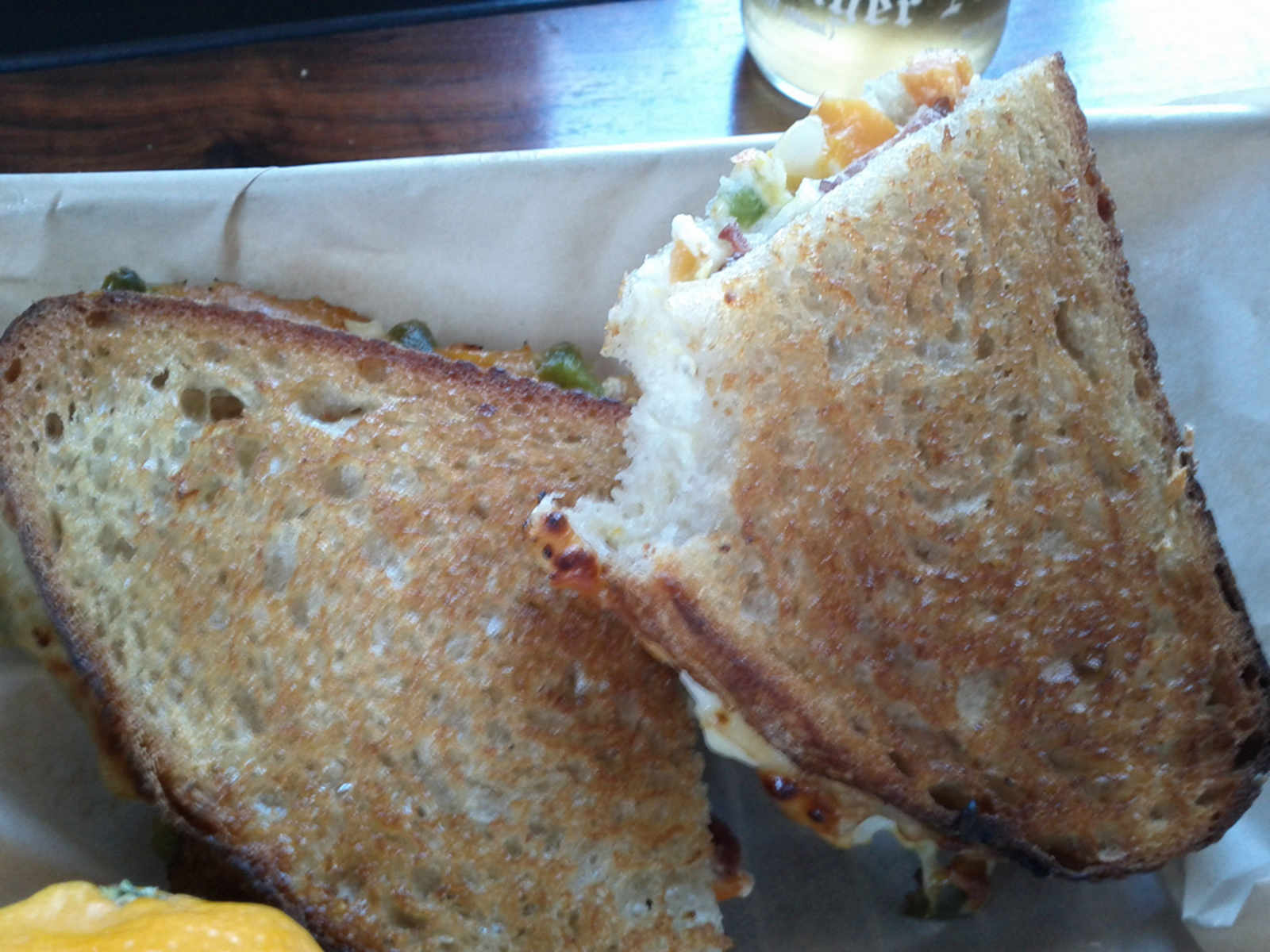 We're a week behind on this and only learning about it now, so please excuse our tardiness…but cult-favorite Cafe Gratitude on Harrison and 20th is, in fact, closing down at the end of the month and being replaced by an outpost of SOMA's oozy and popular American Grilled Cheese Kitchen.  Inside Scoop reports:
Pretty much since opening in 2010, The American has been bursting at the seams; Food & Wine declared it one of the best restaurant openings of the year. Since then, the 800-square-foot restaurant has been very, very busy, so a second location is anticipated to ease some of the strain on the original's 200-square-foot kitchen, which does up to 600 orders a day (and they don't even do dinner … yet).

The Mission location is about double the size, meaning they'll be able to do the prep work there, like the pickles, housemade mustards, prepped sandwich ingredients, and so on.
While I'm sure everyone is mourning the loss of Gratitude's famous grass cracker sandwich or whatever, we now have a bona fide grilled cheese establishment that we can hit up for a healthy breakfast at 8am.  But be warned, American charges upwards of nine bucks for a sando, which is certainly causing many of you to gasp and sneer and declare the death of the neighborhood.  And maybe it is the death of the neighborhood.  However, now you don't have to walk into that building and tell a bunch of shitty vagabonds "I am transformed" or "I am fulfilled" when you're hungry as fuck and all you want to do is overpay for a salad.
A gratifying win for the Mission, if I do say so myself…