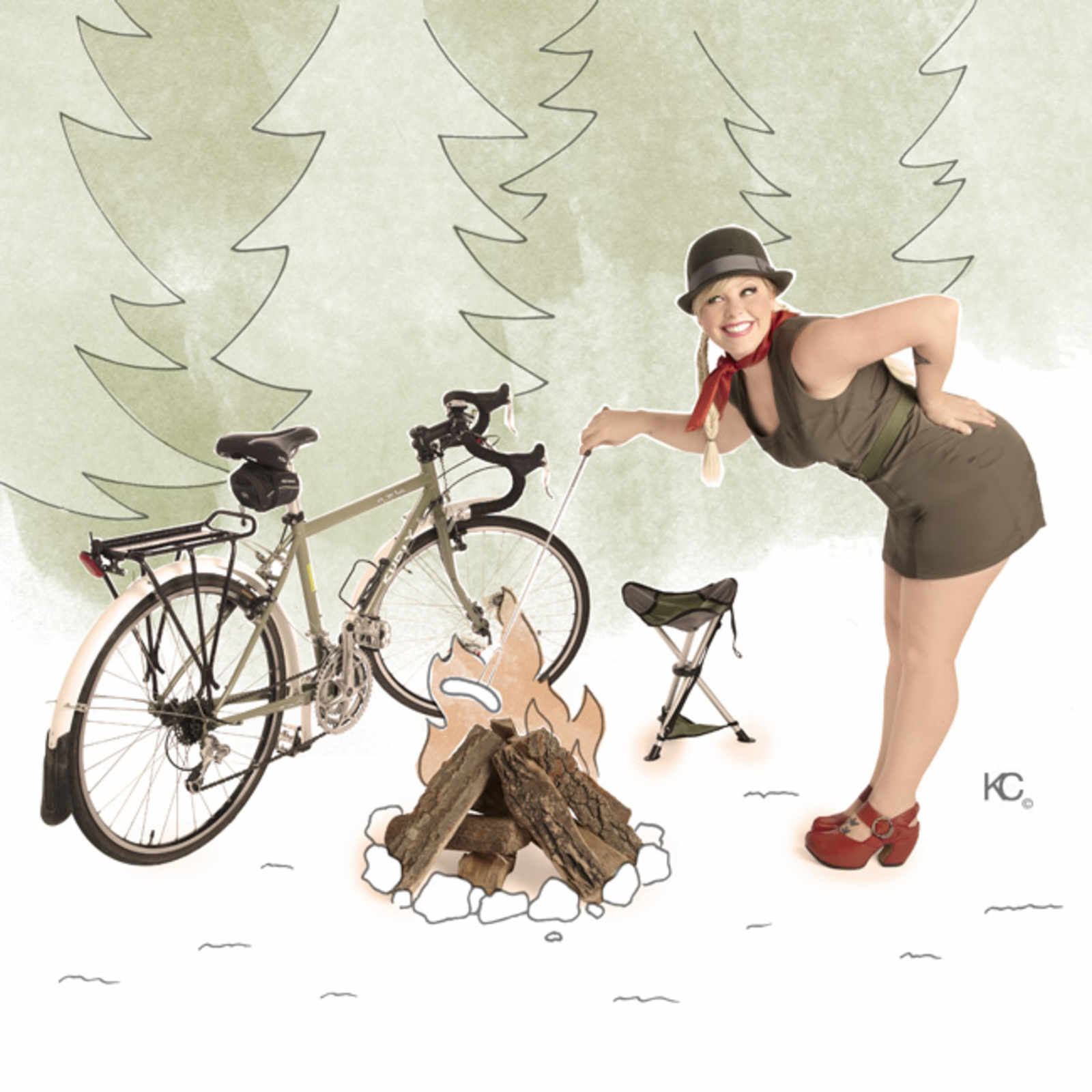 Thought You Knew's somewhat controversial bicycle pinup calendar is making its West Coast debut at tonight at Photobooth.  Photobooth promises the presence of lovely ladies, sexy pinup art, hot bikes, and hella tintype photography—presumably this show is BYOB.
For the unfamiliar, this is what TyK's calendar is all about:
Beyond putting the most slammin' hot pinups possible onto a calendar page, TyK is dedicated to helping women become more confident. Confident not only on their bikes, but in the rest of their lives. Cycling once freed women from the strict requirements of fashion, providing an excuse to untie their corsets and don bloomers rather than long skirts. The mobility that a bicycle brought to those women was even more empowering.

TyK's pinups draw on that same tradition of empowerment through the personal mobility, while also letting women find confidence in the ownership of their sexuality. The experience of being the center of attention during their photo shoot does not fade when the lights go down and the hairspray washes out. Each woman carries her pinup self with her wherever she goes, into board rooms or bike shops.
TyK's Alexis Finch also describes the project as a way to break down the pervasive stereotypes of women in the cycling world as being either "totally girly or as one of the guys."
A pinup girl owns her sexuality. The tiny little peek of an ankle that you get to see; it's the flirtatious look over a shoulder. It's about knowing what you've got, and giving it out in whatever dose you feel like giving it. For women in the cycling community, where your sexuality has been so much of a detriment to being taken seriously…if you can realize the power that that has, it makes it a lot easier to walk in to a shop and be like: yeah, I got all this, but I also know how to fix a flat.
You can read more about the project over at The A.V. Club, or just head over Photobooth (1193 Valencia @ 23rd) tonight at 7.