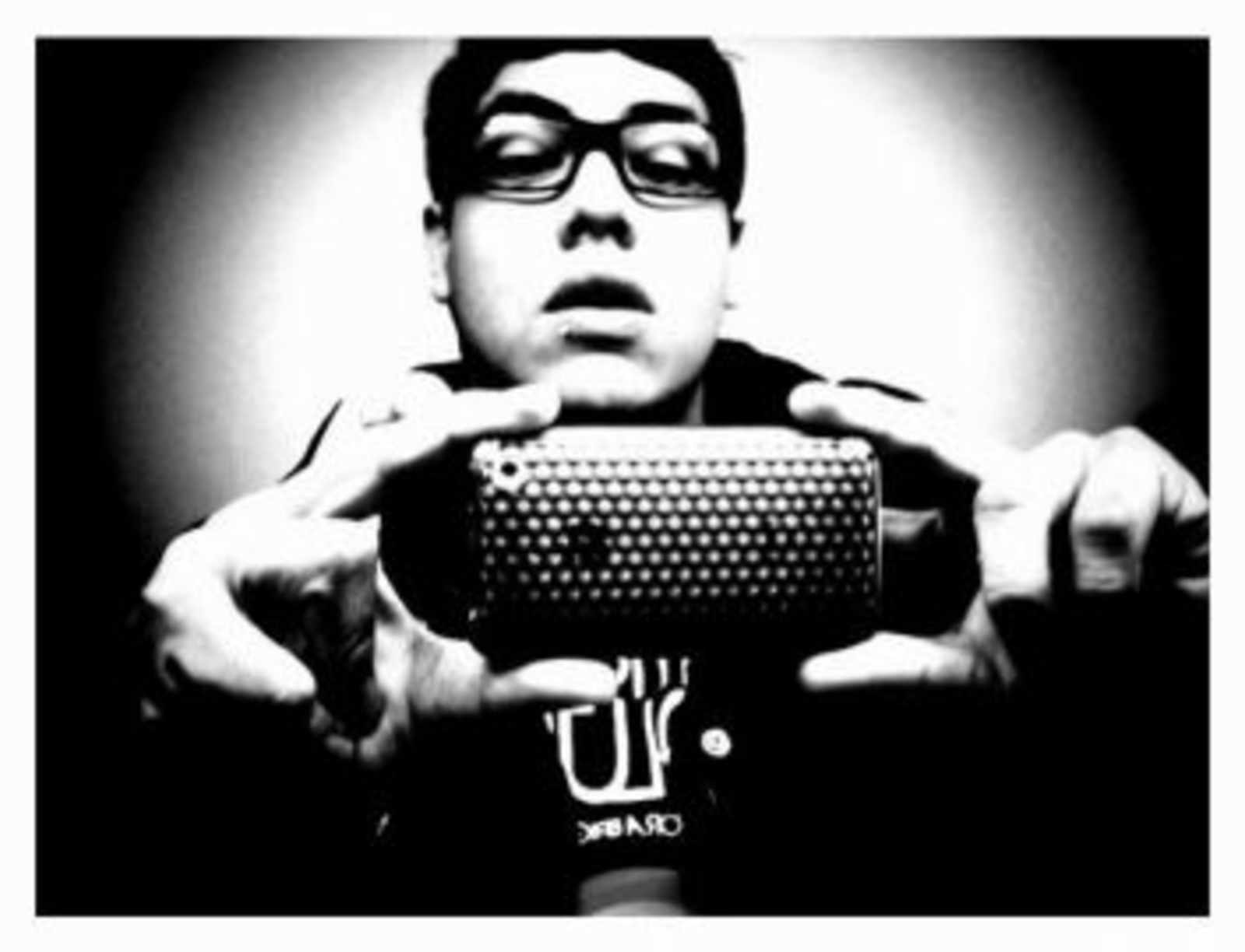 (Rome Ramirez of 'Sublime with Rome' via Hipstamtic Prints?)
The last Live 105 BFD concert I went to was in 2000.  It was a bizarre, tumultuous time for music during which people thought it was a really good idea to have a band like Stone Temple Pilots OPEN for Limp Bizkit. Since then, BFD has continued on as an annual fixture in the lives of mainstream music lovers, occasionally even slipping in a new/legit act (Spoon, Yeah Yeah Yeahs, etc). 
This year, possibly to mark the tenth anniversary of having THE MOST EMBARRASSING BAND EVER headline (FYI: Limp Beezy is back with a new single yall!!) Live 105 has decided to out do themselves with the most mind boggling douchetard lineup conceivable; proving to everyone that they're all still stuck in the worst parts of the mid to late 90s.  Let's examine the three headlining acts:
Sublime with Rome:  This post-mortem/zombie jam revival band began as a collaboration between original members Eric Wilson and Bud Gaugh when they realized they were broke and lacked transferable job skills (apparently Enterprise Rent-A-Car doesn't favor resumes that list 'tolerating strung-out lead singers' and 'taking mad bong hits'.)   They recruited some Sublime-obsessed kid named Rome Ramirez (I use the term kid quite seriously; dude was born in 1988, the same year that Sublime was originally formed) to front the band and immediately got sued when they tried to use the 'Sublime' moniker in 2009.  The original Sublime played their last Live 105 concert as an opener for BFD in 1995.
Hole:  Yes, as in Courtney mother fucking Love, Hole.  This travesty of a band's last Live 105 show was Not So Silent Night 1998.
Deftones:  They're still a band???  Their last Live 105 show was Not So Silent Night 2000. Not only are Deftones still a band, but are apparently coming out with some sort of comeback album.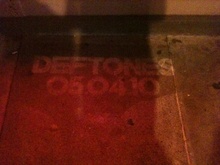 ('Guerilla' marketing for Deftones outside of Madrone Art Bar, via Alyssa.)