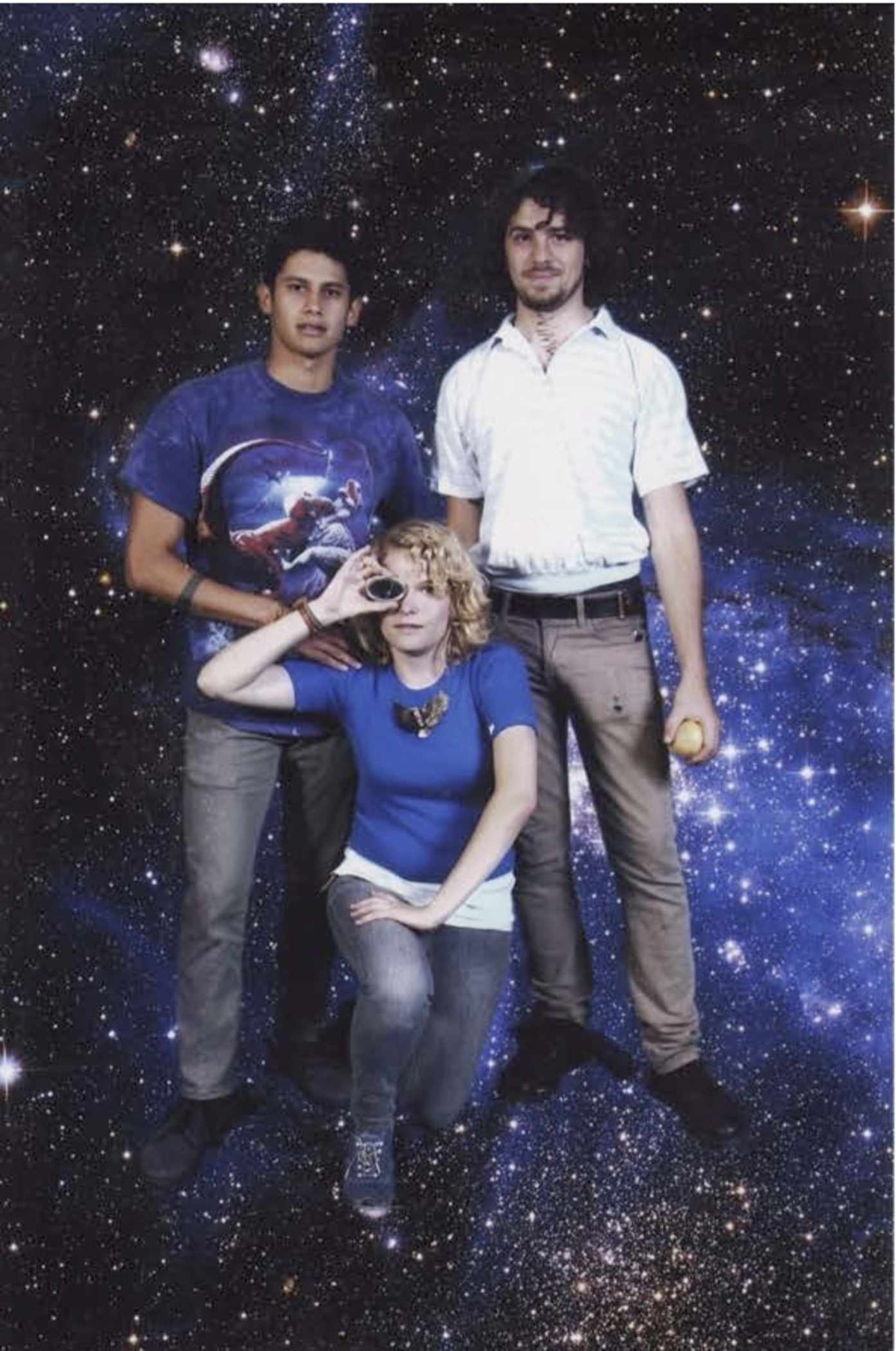 When I first checked out Void Boys a few weeks ago, the recordings they had up were terrible to the point of being indiscernible as music. I don't know if it was their Space Punk-themed photos or their name that endeared them to me so much–call it a premonition– I couldn't help but think that this band must have more to offer than live house-show recordings of what one could only assume were songs.
And wouldn't you know it, last Tuesday the 'Boys put up what I'll refer to as their first actual song on Bandcamp. The single, Cherubim of Jezebel (go figure) also sounds pretty bad, but has for sure crossed over the crucial threshold from bad-bad to good-bad. Cheribum shows off singer Shannon Bodrogi's incredibly charming, squawky girl voice and carries kind of wistful energy most often accomplished by bands that aren't afraid to play with structure. Play as in play, not as in rearrange.
This blogger is definitely looking forward to hearing more songs and hopefully at least a little bit better recordings from Void Boys, but the one song I've heard so far has been stuck firmly in my head for days.
Void Boys are planning an EP release for April or May. They're easily on my list of artists to watch in 2013.