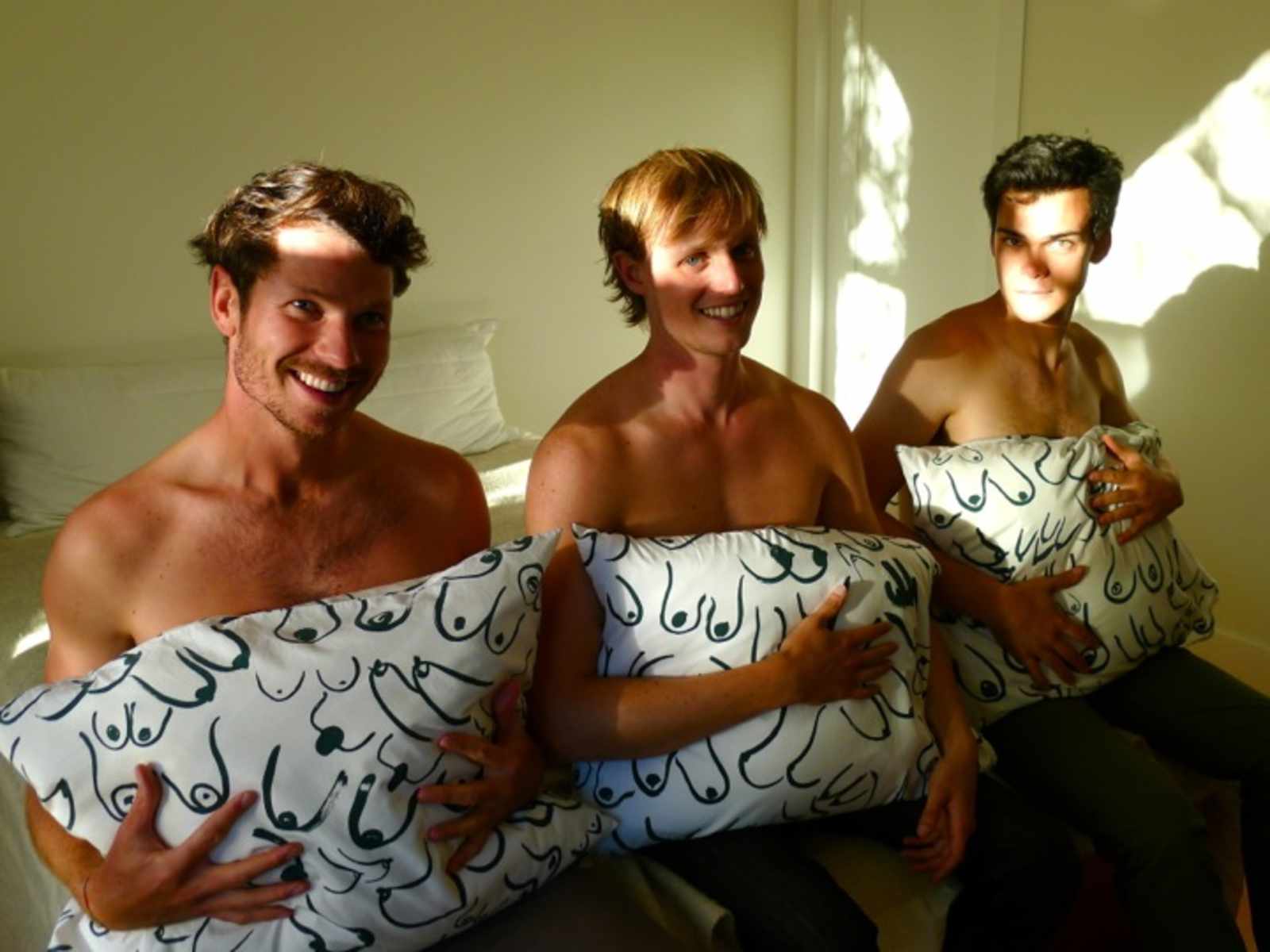 Now that the New York Times has informed us all that ironic gift-giving is the ruination of western civilization AND The Annual War On Christmas has officially begun, it's time to look at what various neighborhood retailers are stocking the shelves with this OMG PRESENTS season!
First up, pillowcases with huge effin' jugs on them!  That's right, whimsy emporium Gravel & Gold has finally restocked their shelves with our favorite perky pillowcases:
We finally got our hands on a new batch of Boobs Pillowcases! They're now available in the shop and online here so you can go ahead and cross off just about every family member on your holiday shopping list, starting with your 13 year old brother who will not believe his luck! We also got a few more Boob Tops in, in case you've been waiting to get a hold of one of those….
Schwing!
They're only $32, which is steal in our humble opinion.  However, the Boob Top (which, as you might have guessed, is a tit-print tank top for 'the ladies') goes for $125.  We here at Uptown Almanac are scratching our heads at this one: how could basically the same about of fabric and knockers cost $93 more in tank top form?

We consulted Uptown Almanac's DIY Expert (that's Do It Yourself for those of you keeping score at home) Eddy Scissorhands for some money-saving tips:
Okay, what your going to need is that pair of safety scissors you stole in kindergarten and still have for some weird reason and a little bit of that DIY spirit.

Step 1: Buy the pillowcase for $32 and then take it back to your crafting HQ.

Step 2: Put on an ugly sweater and have a friend Instagram a photo of you flirtatiously holding the pillowcase up to your nose so it covers the lower half of your face like a burka. Like a foxx!

Step 3: Cut neck and arms holes out of the pillowcase.

Step 4: You're already done and you have $93 leftover for weed and pills!
Thanks, Eddy! The pillowcase is on sale now!