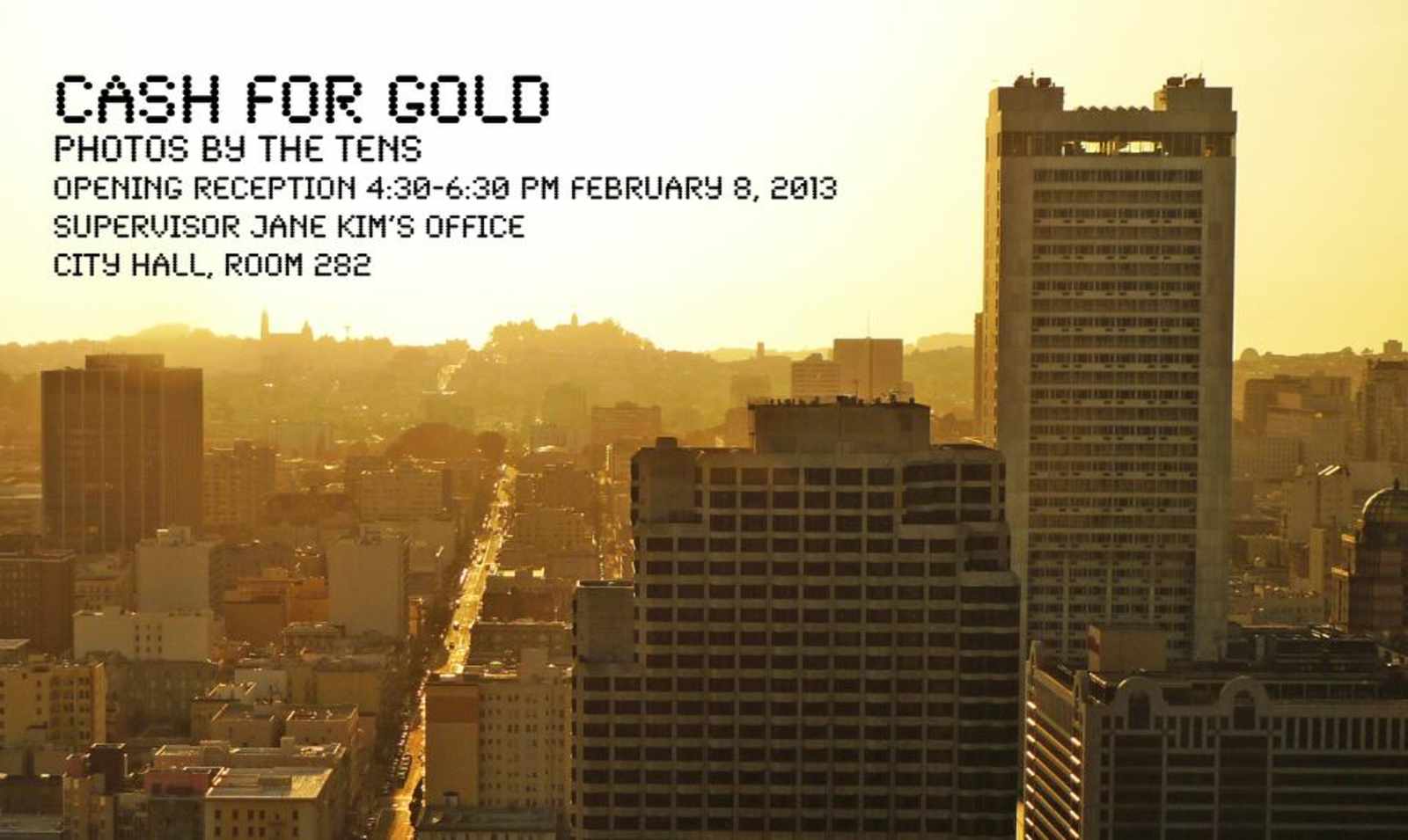 If you've been reading Uptown or any other SF blog, you're undoubtedly familiar with talented local photographer The Tens. He's known for capturing shots of daily life in the gritty Tenderloin and Mid-Market areas, the city's beautiful views and architecture, the Giants, and the occasional laundromat. 
This Friday, he hosts the opening reception of his first photo show CASH FOR GOLD: Photos by the Tens in Supervisor Jane Kim's office - a fitting venue given his affinity for photographing the building. The reception runs from 4:30-6:30 pm (although we're told it might run a bit later than that), and offers free drinks, snacks, and the opportunity to purchase some of his work. He'll be donating 30% of all proceeds to the AIDS Legal Referral Panel, a local non-profit that provides free legal services to people with HIV/AIDS. 
The show will run for one month during Supervisor Kim's office hours, but do be sure to check out his blog and swing by on Friday evening. 
[For extra Tens-related fun,check out this post he wrote for us a few years back about his Halloween as Dolores Park's famous Cold Beer Cold Water]