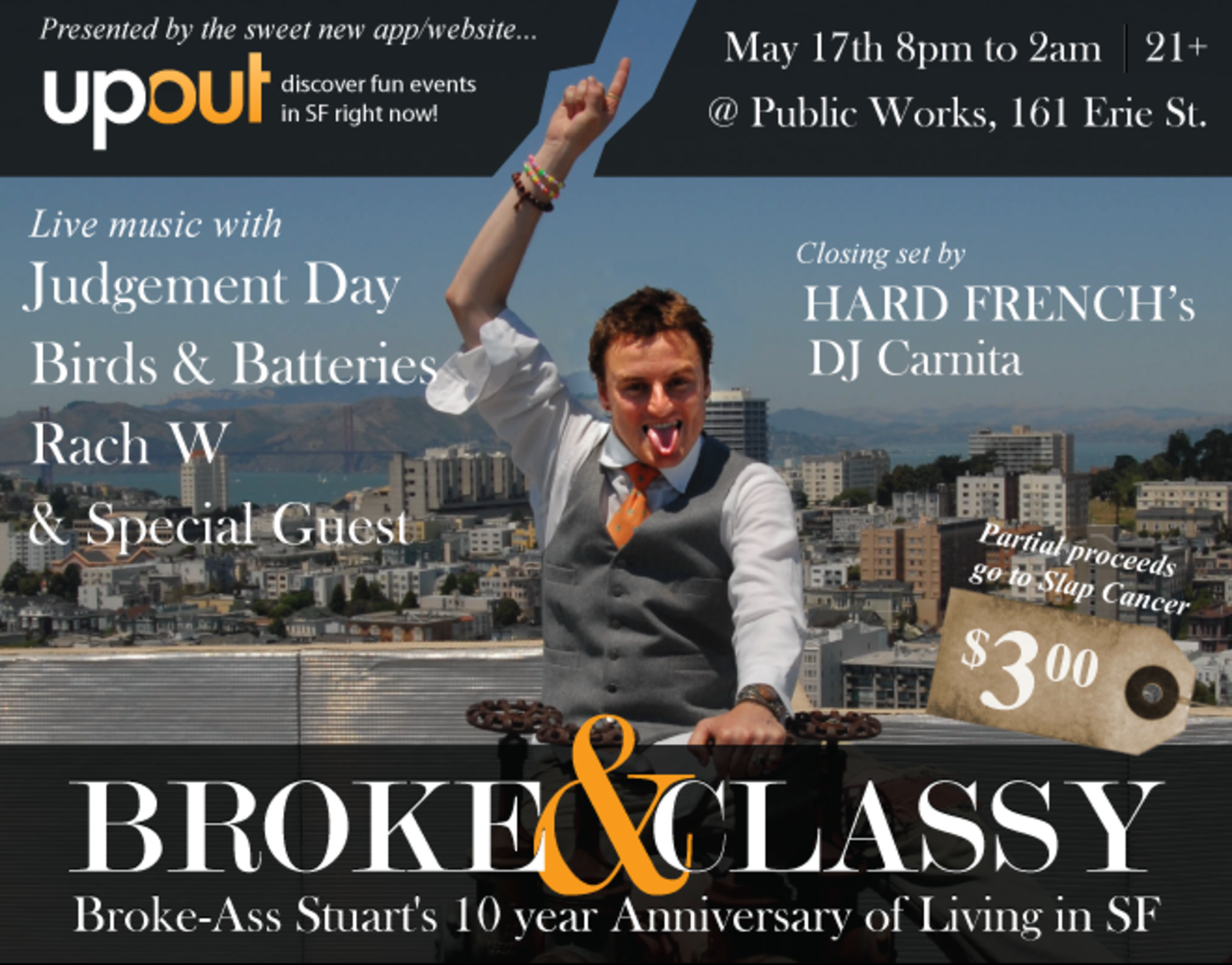 We all know and love Broke-Ass Stuart (if you're somehow unfamiliar with the man, do go brush up by reading his site and/or watching this short), and his parties never fail to impress.  So do yourself a favor and wish Stu and SF a happy 10-year anniversary together tomorrow night at Public Works.
Here's the pitch:
Just because you're young, broke and beautiful doesn't mean you shouldn't be able to put on your nicest duds and have a spectacular night on the town. When was the last time you spent just $3 to see some of the best musical acts in the Bay, fight cancer, drink free booze and slurp free oysters? That's what we thought.
Fuck!
From what we're told, the band Social Studies is going to be headlining the shindig (and knowing Stuart, there'll probably be other surprises up his sleeves).  So head over to his website for info on how to RSVP (because you're not going without doing so) and make sure you clear your Thursday night calendar of plans.  Also, dress accordingly.