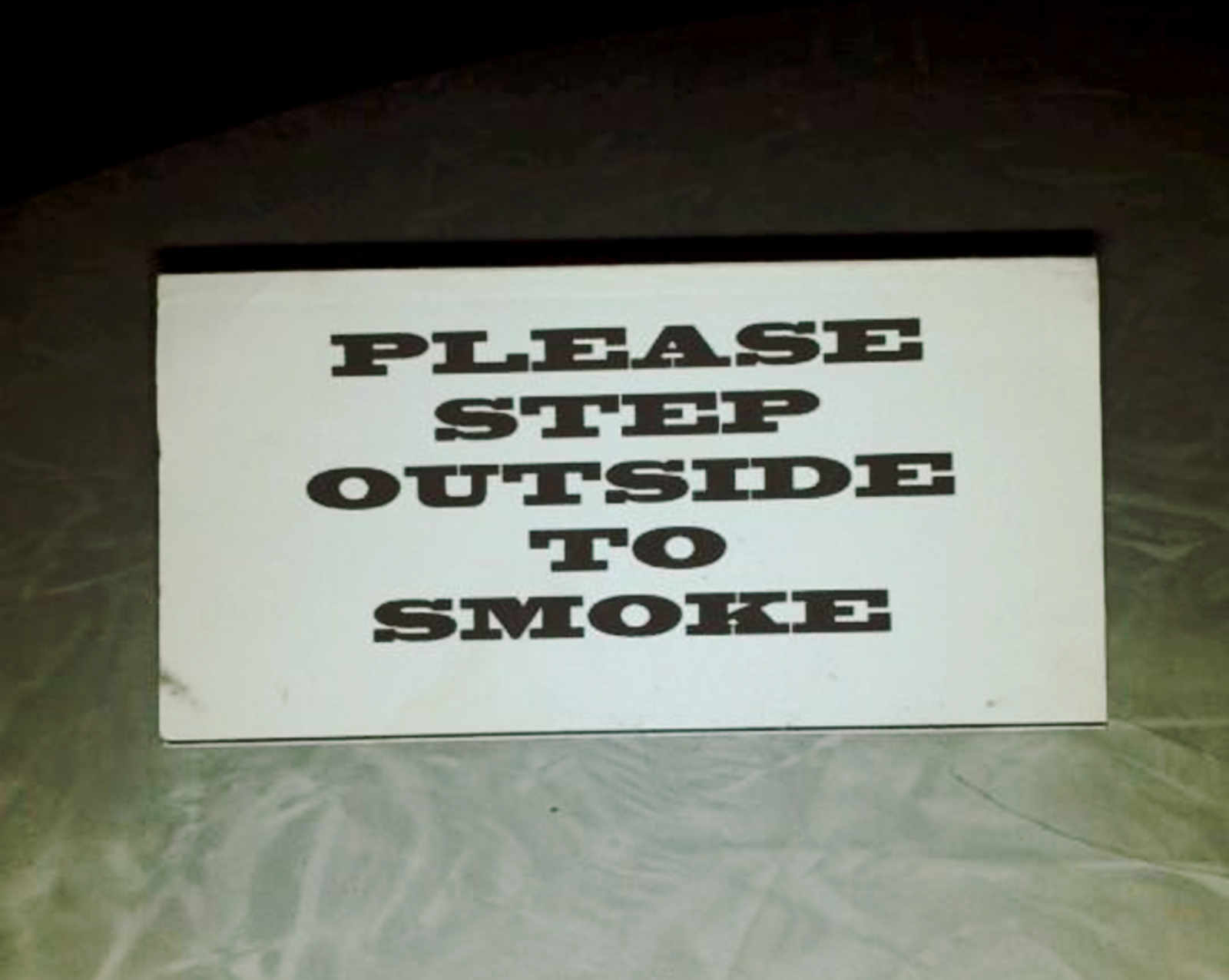 Well, that's it.  An end of an era.  The neighborhood's last tolerable bar that empowered us to puff our way through intoxication has banned the very act.
We're sure this news isn't a big deal to many of you, our health-conscious readers of pristine lung capacity.  But we welcomed the bar's casual "fuck you" to the law.  Besides, where else could we make-out with girls we have an increased chance of outliving?
Now what's left of the place?  Pool, cheap drinks, a great jukebox, and that east coast dive feel ever so lacking in SF?  Balderdash.  Cigarettes were the blackened glue that held the joint together.  And now?  Nothing.