After a storied career as a caustic and crabby Twitter user and occasional District 5 Supervisor, London Breed shut down her unfettered Twitter account this afternoon amid accusations that she's unprofessional and generally thoughtless. Why?  London's straight-shooter and all-around dopey answer to a softball question about safe streets: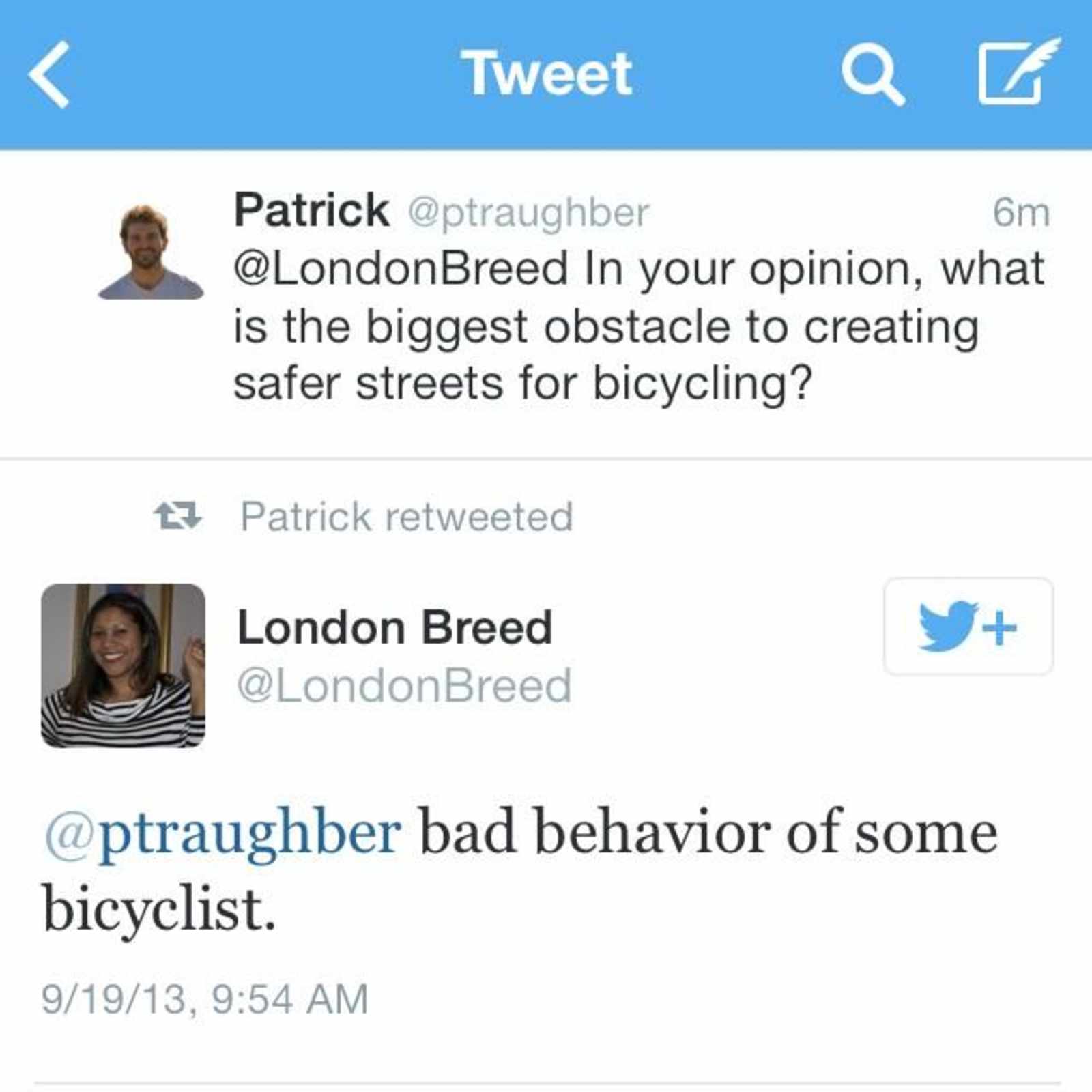 That's correct: a couple of human flat tires means all cyclists are undeserving of safe streets, or something like that.  Streetsblog breaks down the troubling sentiment:
The underlying assumption in this argument is that cycling is an activity for a distinct class of people, rather than just a way of getting around. According to this way of thinking, the city cannot implement proven redesigns that make streets safer for the general population until this "class" exhibits suitable behavior. Imagine if you applied the same logic to car infrastructure: No highway or garage would ever be built until we sorted out all the speeding, failure to yield, and distracted driving that kills thousands of Americans each year.
It seems London Breed decided she could no longer control her impulses—her judgment kaput—and she signed off for good.  And it's a shame, too.  We'll forever miss her implications that her constituents are pro-slavery, declarations of being SF's top party host, and general petulance.