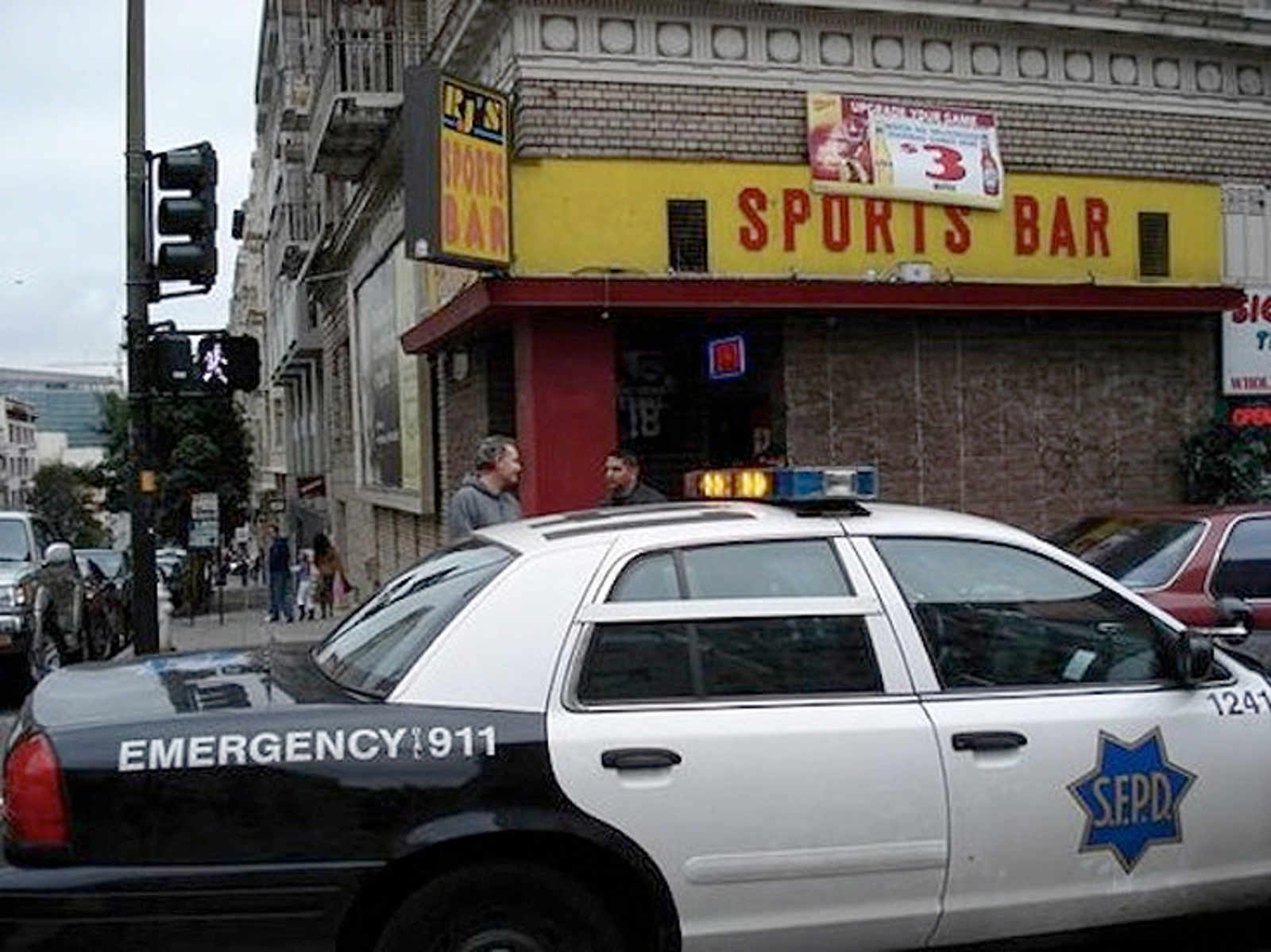 RJ's Sports Bar on Geary was a weird place.  My introduction to it was last summer, when I was characteristically drinking with some idiots at Whiskey Thieves until it became uncomfortably packed and sought refuge inside RJ's most unwelcoming doors.  There was a vague feeling of menace in the air, but the bar was host to an exceptional TV-to-person ratio and the old Korean ladies behind the bar seemed nice enough, so we saddled up and resumed our nightly demise.
As we got deeper into our beers, we tried to figure out the scene we had happened upon.  There were piles of massive speakers stacked in the corner in anticipation of some great event that would never happen.  The gray haired man sporting a fishing hat who feverishly danced with a pair of worn out whores seemed a bit too happy with his situation.  And why the fuck was the jukebox playing Aqua and strange Mexican Oompah music in seemingly equal quantity?
Well, as the night dragged on, we apparently ordered the magic combination of beers and liquor because the nice old Korean bartender finally put it all together for us with a simple offer: "Cocaine?"
I guess that explained the unexpectedly clean bathroom complete with chest-high shelving.
As these things usually go, the bar was shut down by ABC some weeks later.  Who could be surprised?  Their Yelp reviews range from coked-out praise to grim tales of whoring amongst the staff.  And now it's shedding its ironic crime-scene appeal and going upscale.
Most of you know RJ's Sports Bar as that yellow-signage watering hole you see while smoking on the patio at Rye. "What is that place," you ask yourself between drags. "It scares me a bit." Well, it's a bar. Obviously. And now it's been sold to House of Shields owner Dennis Leary and bar manager Eric Passetti. Brava!

Now, will the noted Canteen chef and expert bar manager turn Sports Bar into yet another reclaimed-wood-and-Edison-bulb bar of mixology? Hardly. In fact, they've reportedly had it up to here with the overemphasis on cocktailologyness.
Let's hope they don't let the old fishing hat dude down.
[SFist]