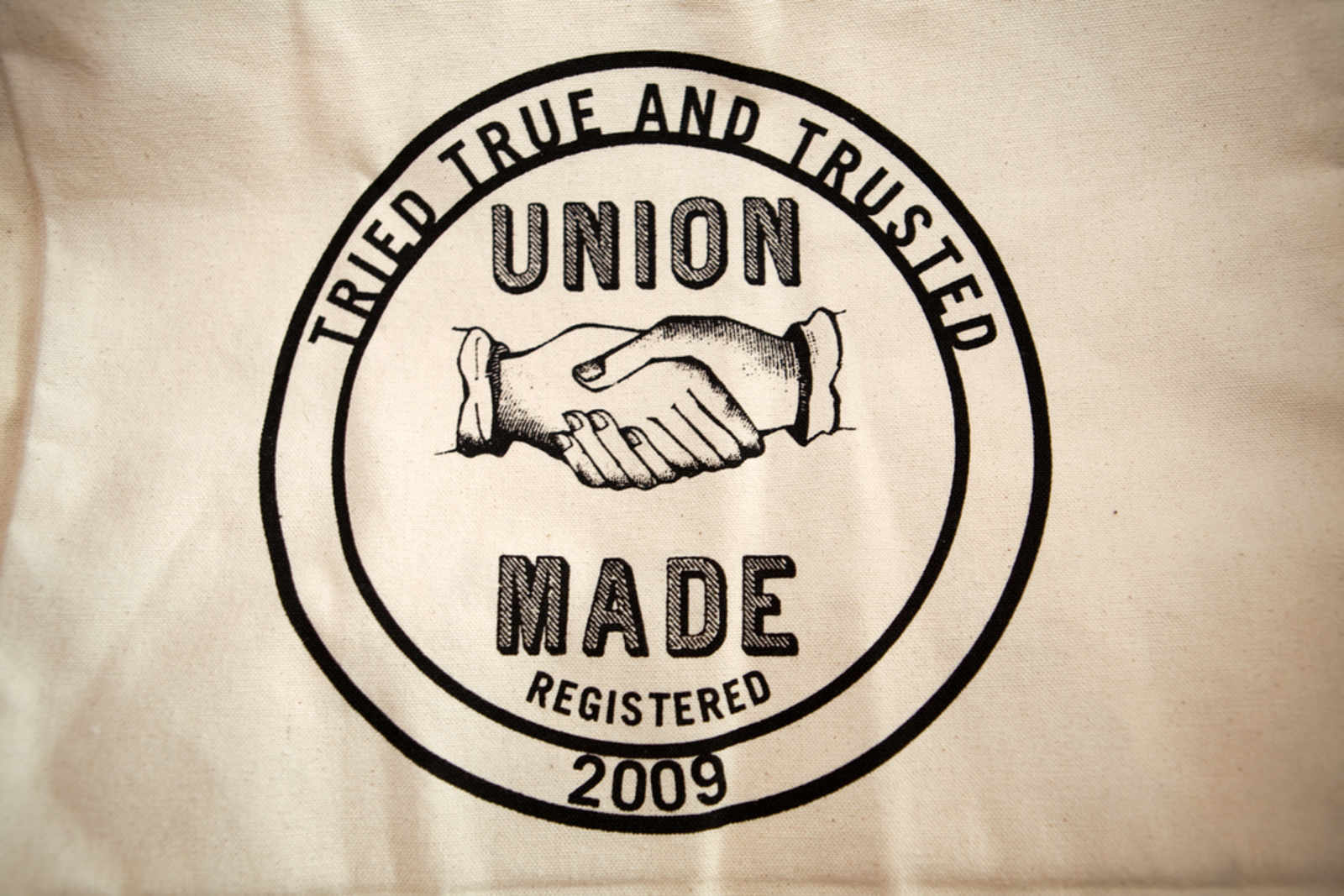 The little dust-up between Unionmade, the pinky finger-raising menswear store a block away from Dolores Park, and pretty much everyone has finally reached critical mass, with the AFL-CIO demanding they change their logo and name.
The fun started two weeks ago when the ever non-union union-trumpeting folks at Gawker, via a reader, discovered Unionmade isn't technically union-made:
There is a store (and website) in San Francisco that calls itself "Unionmade Goods". As a member of a union household, I was initially excited to learn about the store, as I try to buy union-made goods as much as possible. Unfortunately, when I inquired by email whether the store called Unionmade Goods does in fact sell union-made goods, I was disappointed to learn that the name is merely an "homage to a time in our history when products were crafted with care, quality, longevity, and respect to the people that made them." The email went on to say "we try to carry products that represent the 'Unionmade' ideals of yesteryear as it is virtually impossible to curate a store entirely of union labor made products."

While I support the store's effort to 'curate' its inventory with products that are crafted with care, etc., the name of the store seems pretty fraudulent and insulting. "Union made" is not just an "ideal of yesteryear." There are websites out there that sell goods that were actually made by union members, under the protection of a union contract. See, e.g., http://www.unionlabel.com/. As many workers that you've written about can attest, collective bargaining through a union representative remains an important path to a living wage and basic protections for employees. It's something that many people fight hard for, today.
It's always bummer to find out about a local company that tugs at our collective nostalgia for a time when workers were paid a tolerable salary just so they can sell $190 lumberjack shirts, but that's more-or-less the world we live in today.  However, the lawyers for the AFL-CIO were feeling a bit more concerned, sending the store a strongly-worded letter late last week:
What happens when a company that acknowledges its clothing is not union-made names itself "Unionmade" anyway? Count on union members proud of their reputation for quality work to say, "Give it up." In a letter Thursday, the AFL-CIO demanded that the apparel company Unionmade—which also has a logo suspiciously like the historic AFL-CIO "handshake" logo—stop its trademark infringement and unfair competition.

The federation told the company to immediately stop using the logo (including not selling items showing it and removing the sign from stores and online sites) and change the store name so it "does not deceive the public into thinking that they are purchasing items that are actually made by union workers…."
It seems that the "trusted" store—as their insignia would lead us to believe—is finding themselves in a holiday pickle.  Change their brand before the union's imposed December 7th deadline, or face the likely wrath of endless lawsuits, picketing workers wearing the very clothes Unionmade yearns to sell, and lots of those giant inflatable rats.