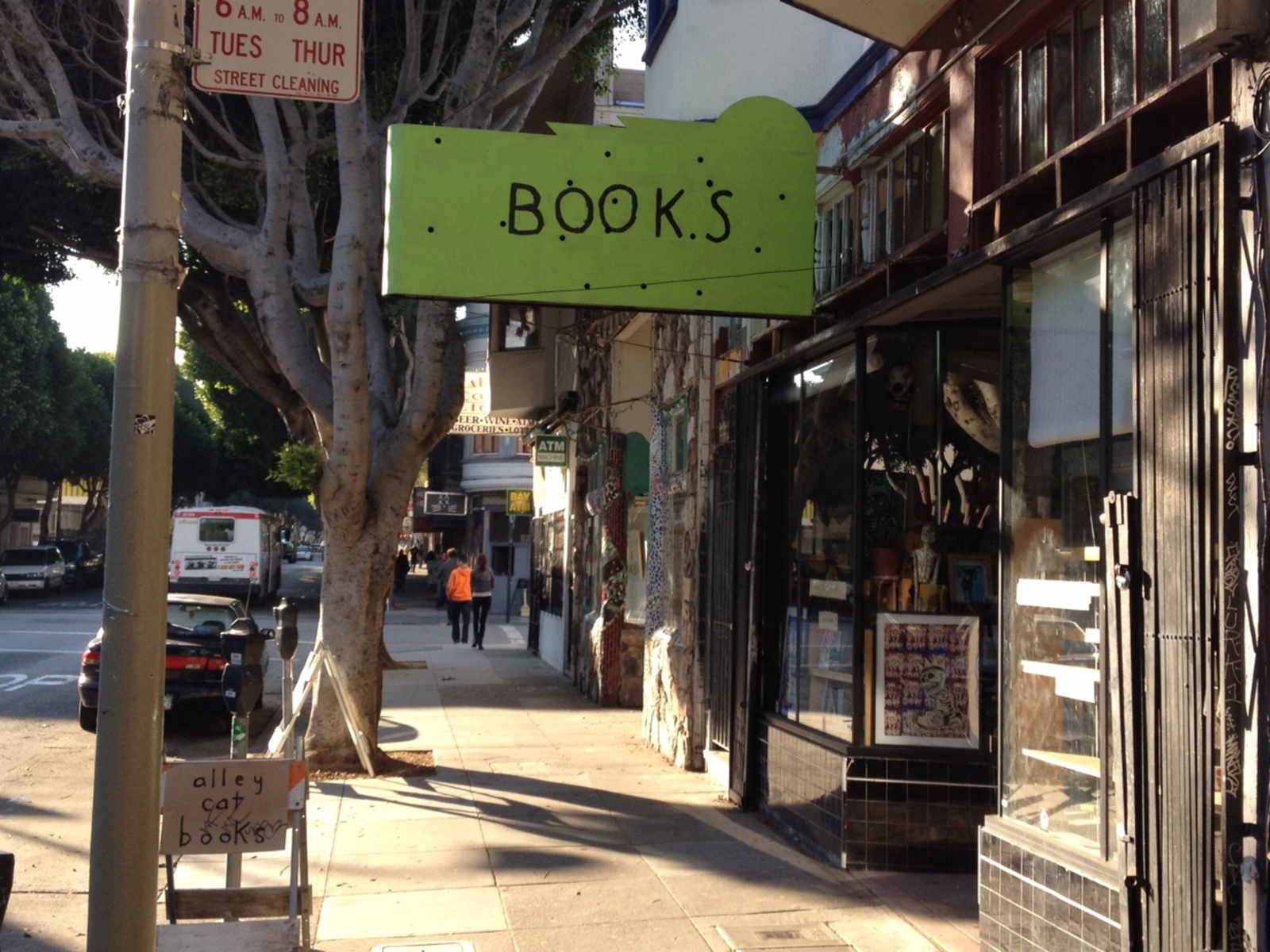 A strange and curious thing happened the other week: the long-shuttered Wizard Smoke Shop space on 24th at Treat suddenly sprang back to life as Alleycat Books.  The signage was nonchalantly covered in a bright green paint, with the word "BOOKS" bluntly scrawled across the sign without any regard for design or kerning.  A stray construction barricade was repurposed as a hasty sandwich board and the yellowing bed sheets that obscured the room behind the windows for years was removed, revealing the new bookstore.
How could anyone consider even opening one of these relics anymore?  Hadn't bookstores gone the way of the record shop and movie rental store?
Turns out "The Death of The Bookstore"—at least, local bookstores—is little more than a myth.
An employee at Alleycat (which isn't officially opening until December) says Valencia's Dog Eared Books is admist their most profitable year ever.  They explain that as Border's and other national literature retailers retreat from San Francisco, the chain's former customer base have been flocking to local shops such as Dog Eared.  So the shop's owners decided to open a larger, sister shop (their fourth in San Francisco), choosing 24th because "it resembles the way Valencia Street looked 10 years ago."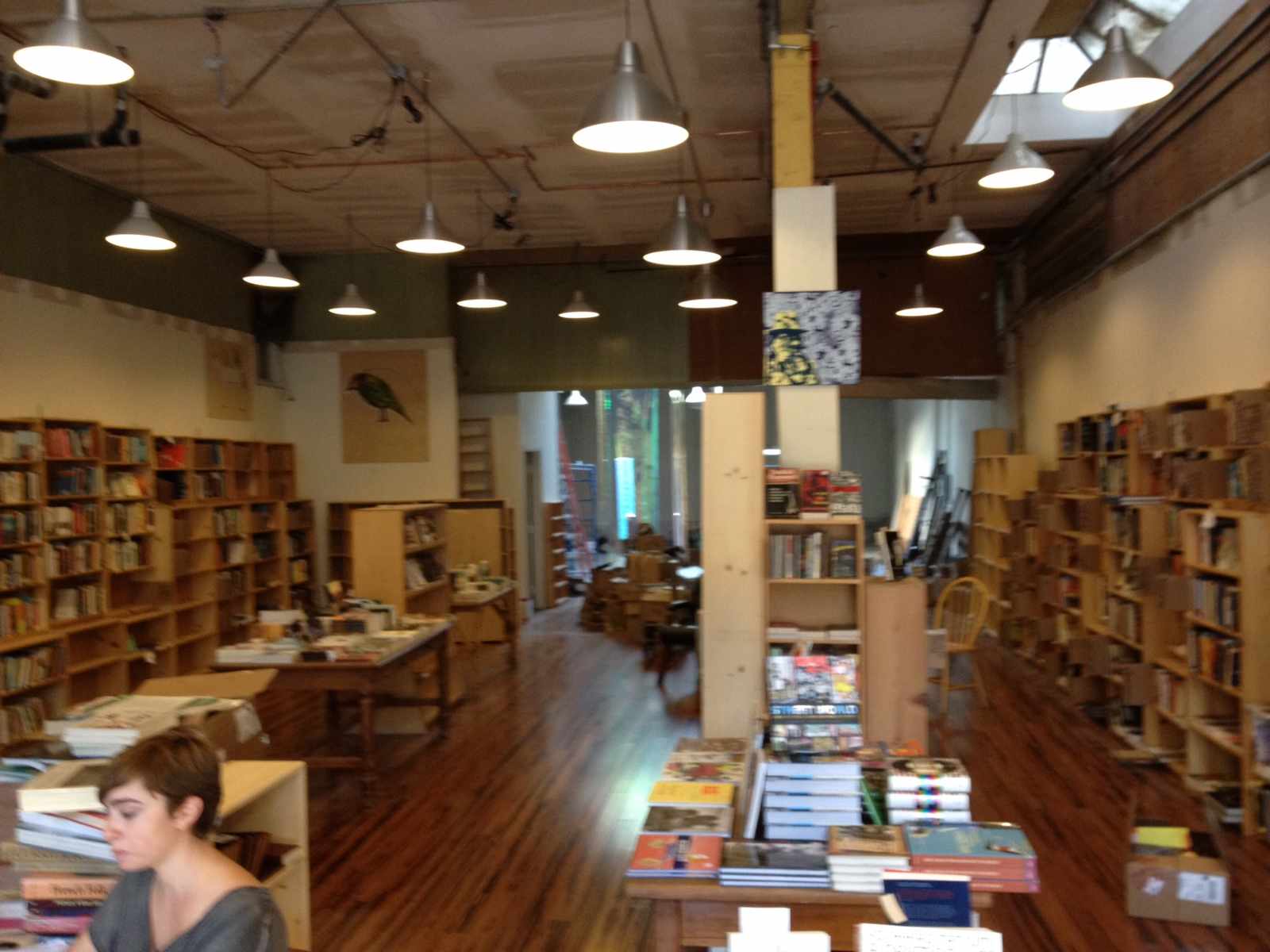 Unlike Dog Eared, Alleycat has a giant event space "that will eventually house a ping pong table, gallery, and possibly chess tables."
As for prices, there was a copy of The Last Temptation of Christ on sale for four bucks, which I didn't buy, if any of you are interested in picking up some cheap Biblical fan fiction.