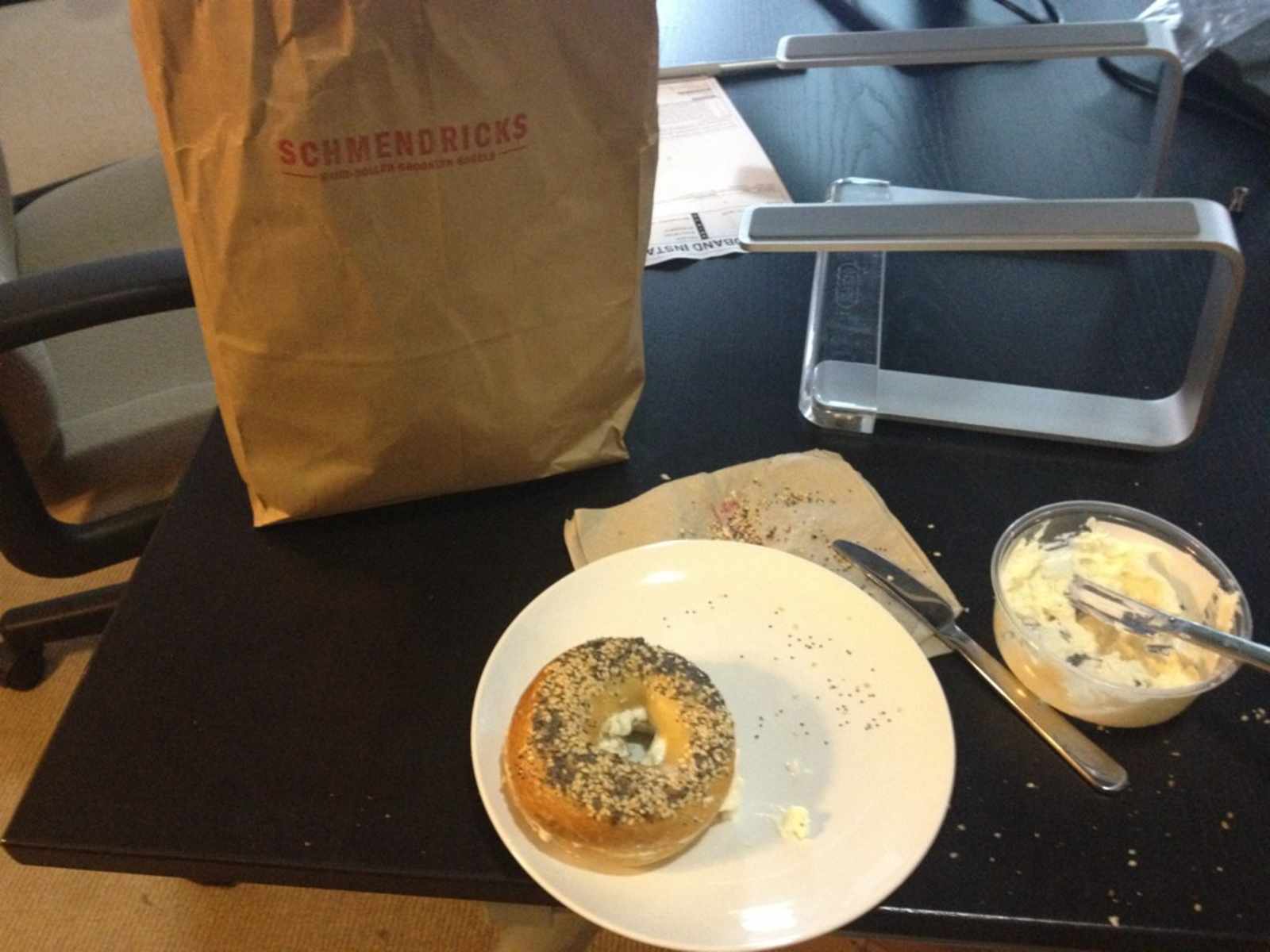 Nothing gets San Franciscan's adrenal glands a flutter quite like New Yorkers coming to town to tell us what they think of our food.  And it makes sense—New York is our cool big brother who owns an iPod and can drive.  He dates babes we dream about at night and sneaks smokes behind the shed. He's so cool.
Thankfully, big brother recently stopped being The Coolest Ever to dispense us with his thoughts on our burgeoning bagel business, Schmendricks.  By way of The Village Voice's "Annals of Absurdity" column, some dude named Robert takes on the Mission bagel pop-up (argh) that operates out of Fayes, lamenting the lack of authenticity the company claims so vigorously to have.  He even consults a second (NY native!!) source for verification:
According to the preachy and earnest statement on the Schmendricks website, toasting these bagels is prohibited: "If you're not sure how to properly treat this thing, we'll have to ask you to give it back to us. This is an authentic Brooklyn bagel. That means it was hand-rolled and boiled before it was baked." Not sure what "Brooklyn bagel" means vis-à-vis New York bagels in general, but the statement goes on to say that plain, sesame, poppy, onion, garlic, and salt are the only authentic bagel flavors, and "even an everything bagel pushes the limits of authenticity."

Balderdash! I asked Van Dyk (a New York City native) what she thought of Schmendricks pretentious and expensive bagels. Her reply was terse: "Outside is way too tough. Bagel is tiny. It's also a bit yeasty tasting. Very hard to chew through," suggesting Schmendricks is boiling its bagels much too long (45 seconds to two minutes is plenty).
Well, shit!  While I agree that charging three bucks for a bagel is a bit much, I actually thought their bagels were pretty damn good.  But I guess that's why big brother doesn't bring me along to all the cool parties.