An argument against veganism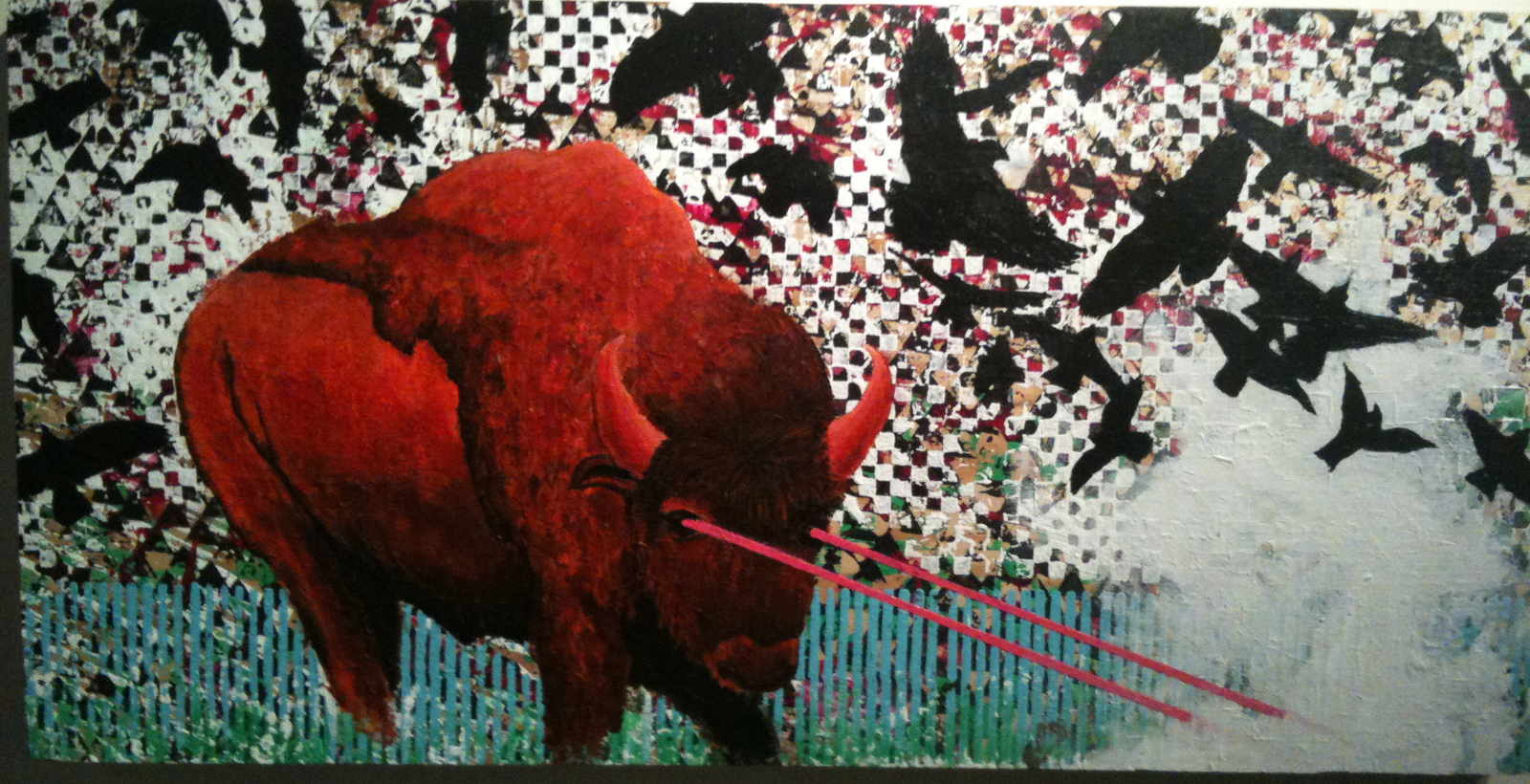 I saw this Jared Kozel painting hanging up in BRIEF SPACE in The Metreon the other day and I couldn't help but be reminded of the Lazer Cat mural on Divis.  Cats shooting a lazer at a dragonfly.  A buffalo blasting crows.  And let's not forget lazer walrus. At the rate this town is fetishizing lazer animal art, I predict we'll see laser-themed furry costumes make their debut at Folsom Street Festival 2011.
Oh yeah, the art? 1500 bones and it's yours.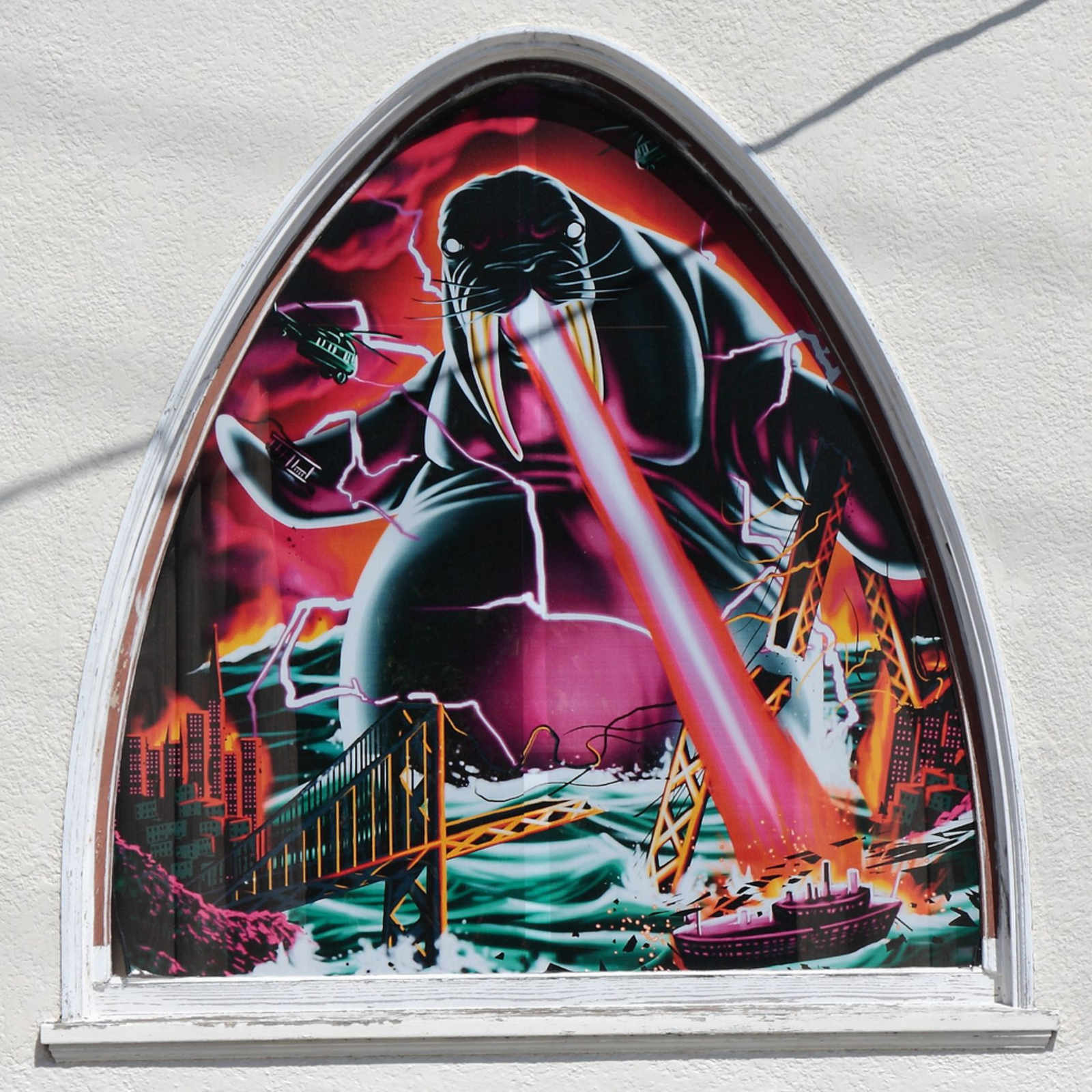 Fuck this, kill all sea creatures!
(photo by Octoferret)
* A quick google on the flickrnets indicates that this Fillmore piece in the Lower Haight is at least a year old, but it's new to me.