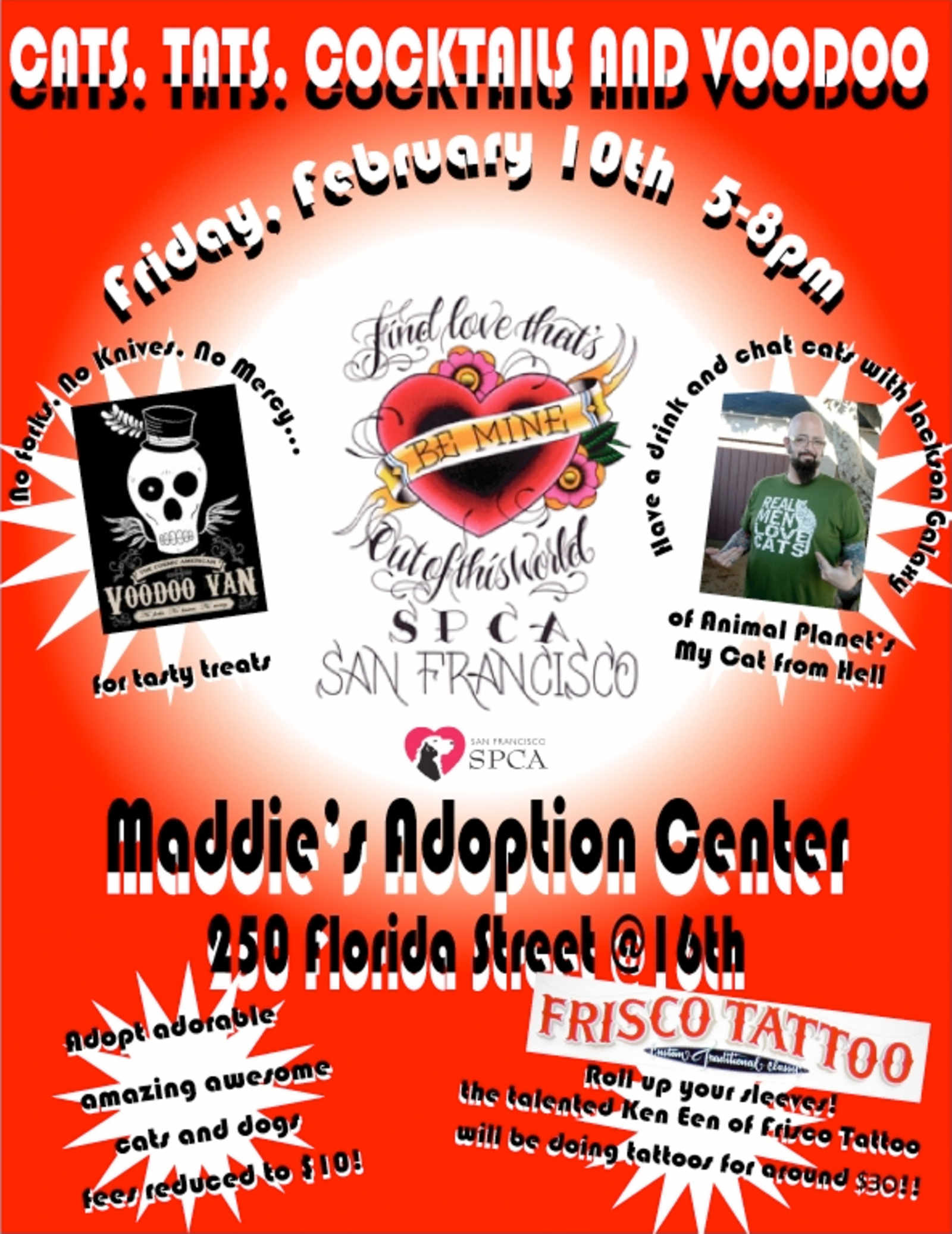 February is proving to be a low time of the year for adoptions at the SPCA. So to reverse the trend, they're kicking off a weekend-long cat and dog adoption marathon with a free Friday evening happy hour full of booze, 230 cats and dozens of dogs to play with and adopt, cheap (cheap!) tattoos from Frisco Tattoo, eats from the "punk rock food truck," and an Animal Planet host talking about cats.
Jen fills us in on some of the details:
We are in the downturn cycle of cat and dog adoptions–it always happens at this time of year–so we are throwing a big cocktail party on Friday the 10th with Jackson Galaxy, a tatted up cat behaviorist with a show on Animal Planet "My Cat From Hell," as our special guest.  We'll also have Ken Een from Frisco Tattoo here doing a collection of artwork for $30-$50. Why tattoos? Well, there's a pretty tight connection between tats and cats. Check it out: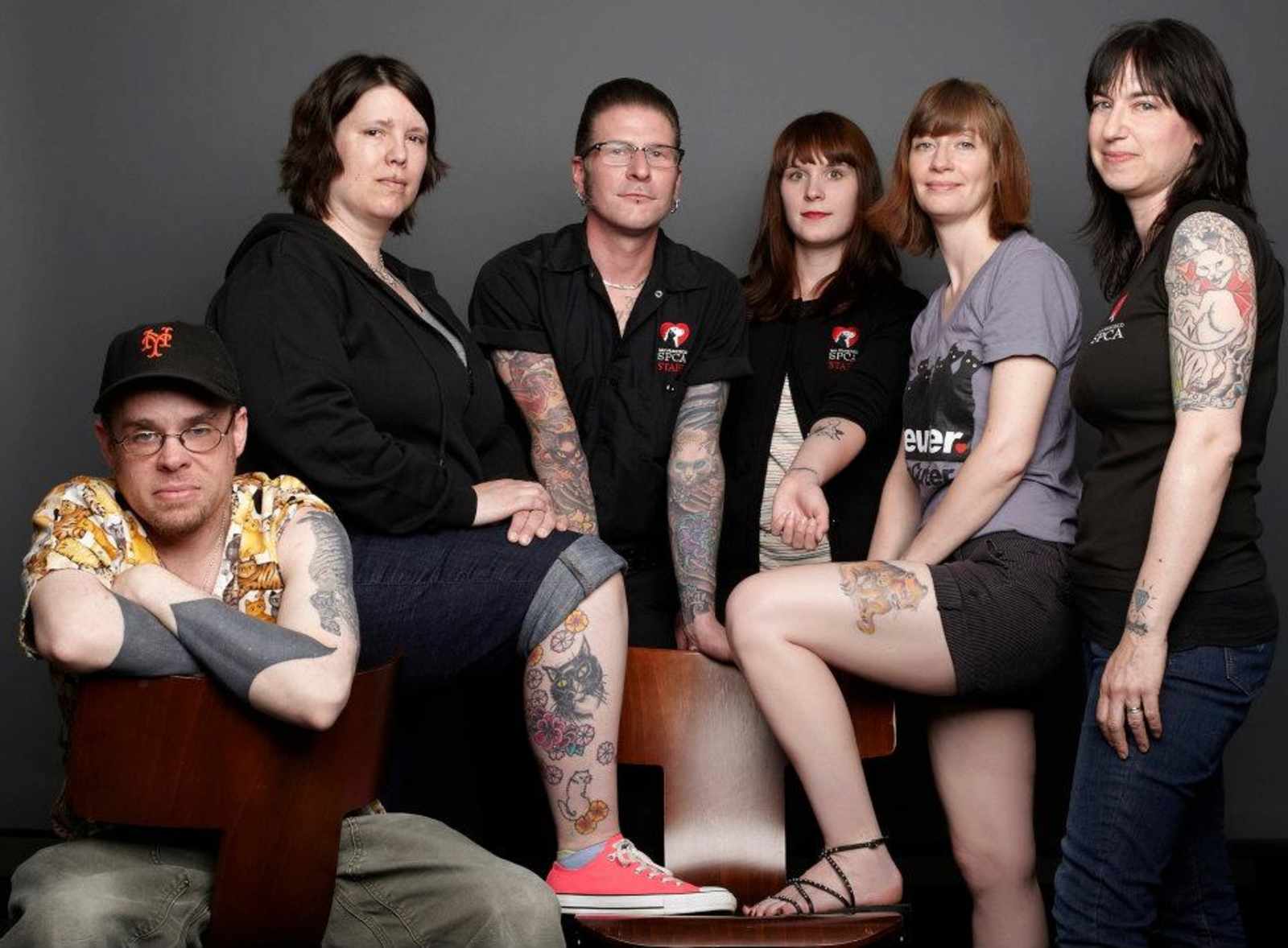 One SPCA employee, Laura Gretch (far right), is so confident in the tats and cats thing that she's currently auctioning off some of her uncovered skin to raise money for the shelter, with the lucky bidder choosing the artwork of her next tattoo and getting to watch Laura get the tattoo done during the party.
If all that isn't enough for you, the SPCA has an entire weekend for of happenings, including workshops with Jackson and other cat behaviorists, a puppy kissing booth, "lots of chocolate," and they're offering "amazing adoption prices" of $10 (on the 10th), $11 (on the 11th) and $12 (on the 12th).  PLUS, this is your opportunity to see how the city's orphaned animals have bigger apartments than you:
Of course, this event and all the alcohol served is most definitely free, but I must personally encourage you to throw a few bones their way in the form of a nice cash donation.  For the animals.